Clean Rivers Campaign: WI Week of River Action 11 – 18 September
Clean Rivers Campaign: WI Week of River Action 11 – 18 September
As part of the WI's new Clean Rivers campaign, the WI is organising the Week of River Action (11-18 September). WI members across England, Wales and the Islands are taking action in their local communities to raise awareness about the dire state of our rivers.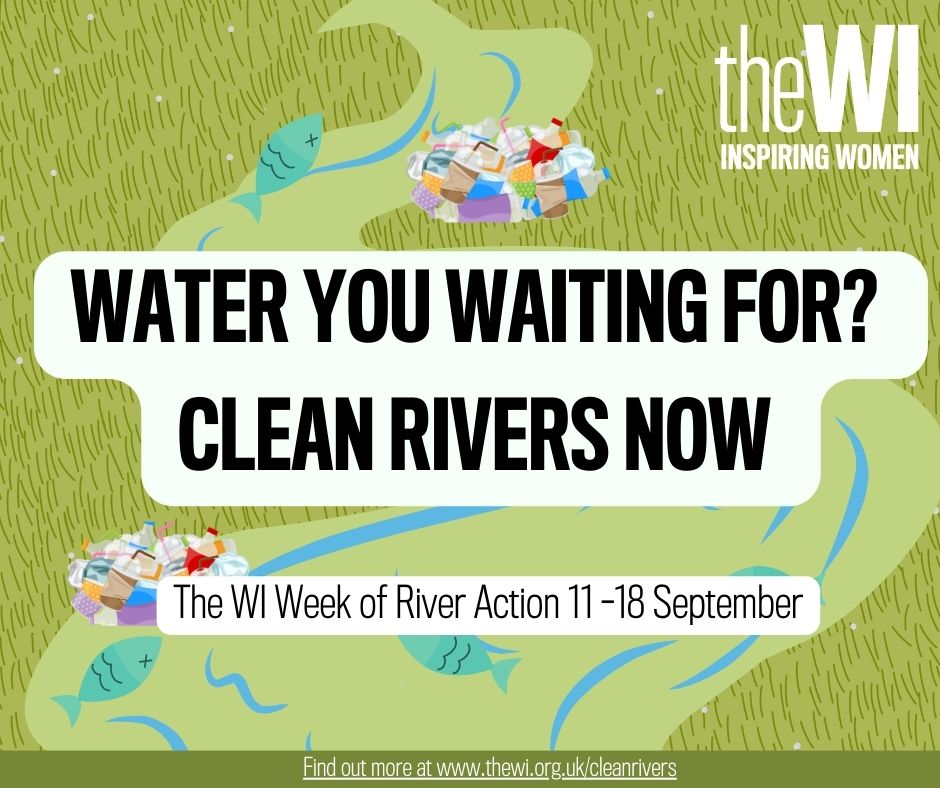 The state of the UK's rivers is unacceptable. With only 14 percent of rivers in the country classified as having a "good" ecological status, the need for urgent action is undeniable. Sewage spill events have become alarmingly frequent, with over 300,000 occurrences in England alone in 2022. These spills have in total been going on for more than 1.7 million hours. The pollution from intensive livestock and poultry farming further exacerbates the problem, leading to elevated nutrient levels in rivers.

The government has introduced plans to stop both manure and sewage overflow from entering watercourses. However, plans have been criticised for being unambitious and "too little, too late" to protect our rivers. The effectiveness of regulatory agencies has been hampered by a more than 60 per cent reduction in budgets over the past decade.

Promoting bathing water status would drive efforts to clean up rivers and hold polluting industries accountable. Designated Bathing Waters are the only places in the UK where bacteria levels in open water are monitored and the data published. There are also legal obligations put on polluting industries to clean up where bathing water designation is granted.
"WI members are doing what they do best – rolling their sleeves up and lobbying decision-makers and those in power. We know we can't wait for the Government and water companies to take action on this issue – site by site, we will clear up our waters for our health, our environments, and for future generations."
Ann Jones, Chair of the NFWI
What is the WI doing?
In May 2023, we launched our Clean Rivers campaign to address the crisis in our rivers. The campaign aims to tackle river pollution, in particular through promoting Bathing River Designation.

Since then, we have joined forces with River Action UK and signed the Charter for Rivers, which calls on the government to commit to ambitious yet achievable actions for healthy rivers by 2030.

WI members are also busy supporting applications for Bathing Water Designation in their local waters, working with their communities to stop pollution.

The WI Week of River Action is the first big event for this campaign and members will organise awareness raising activities in their communities to make sure the message is really heard.

On Tuesday NFWI Public Affairs Chair, Chrissie Booth and the Public Affairs Team will hold a Parliamentary Drop-In Session, inviting MPs to hear what members are doing locally, show their support for the WI's Week of River Action and to pledge to take action on river pollution.
For the Week of River Action, members are taking action in a variety of ways, including:
launching a citizen's science project to monitor local water quality
hosting a riverside walk dressed in wetsuits and bathing costume
collaborating with local partners to support a local bathing waters application
organising a River Day of Action and inviting expert speakers to raise awareness in their community
coordinating a local march to yarn bomb a bridge
Creating river-themed postbox toppers
Supporting the Rivers Trust to reintroduce oysters into a local river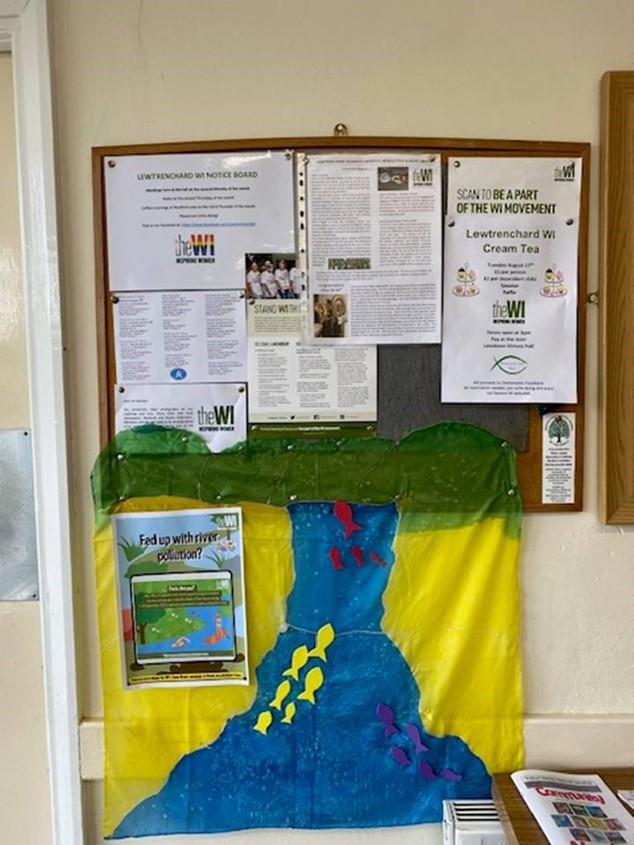 Lewtrenchard WI, Devon Federation created a river installation on a local noticeboard.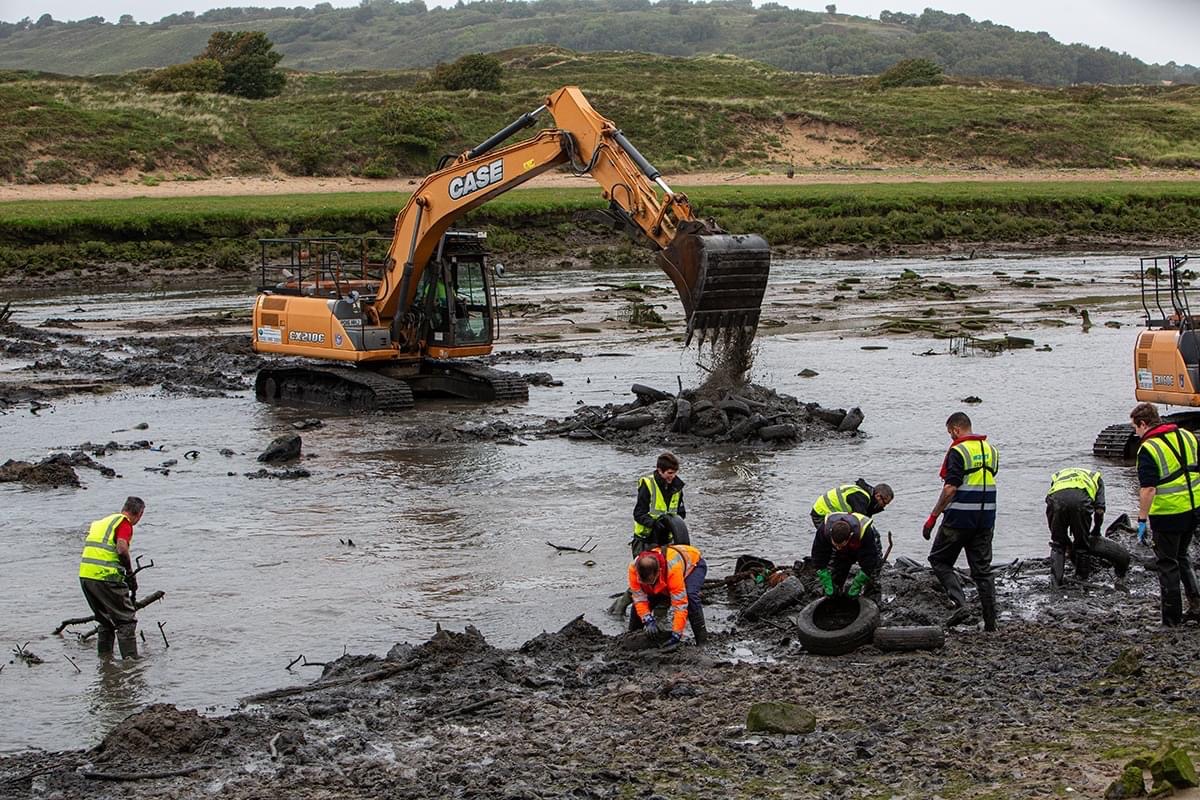 Merthyr Mawr WI (Glamorgan Federation) joined local organisations to organise a river clean which resulted in a mountain of rubbish being removed.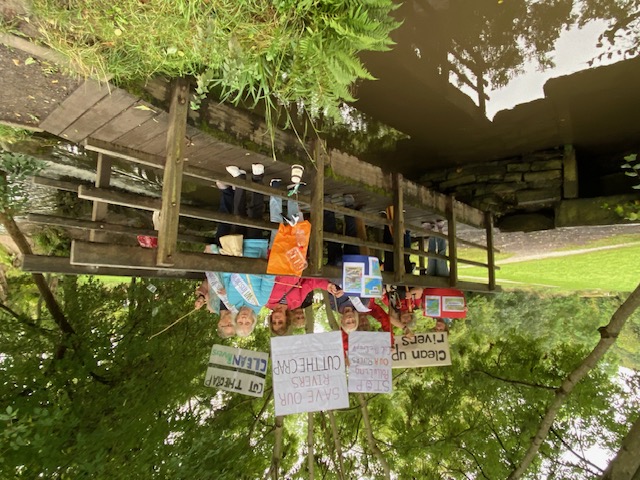 Fixby and Brighouse WI (West Yorkshire Federation) organised a stunt on their local River Calder.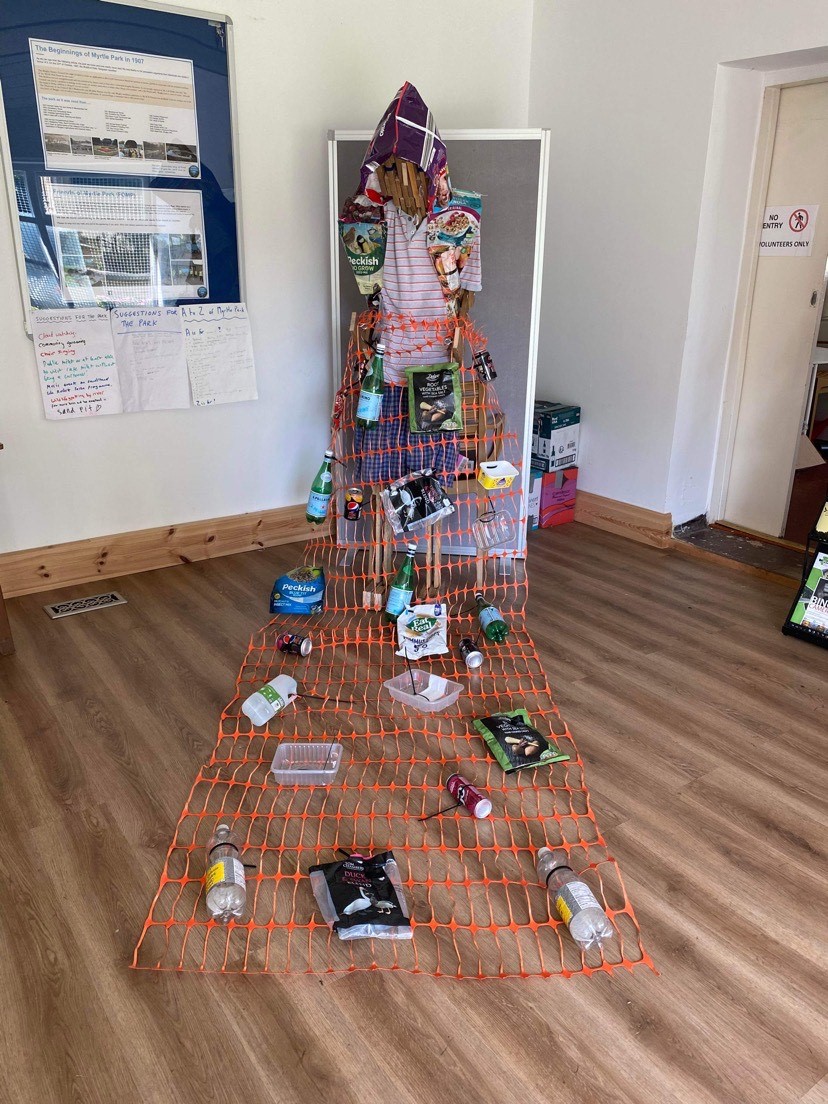 Bingley 5 Rise Frocks WI (West Yorkshire Federation) is planning a River Action Day to showcase their knitted banner and unhappy fisher.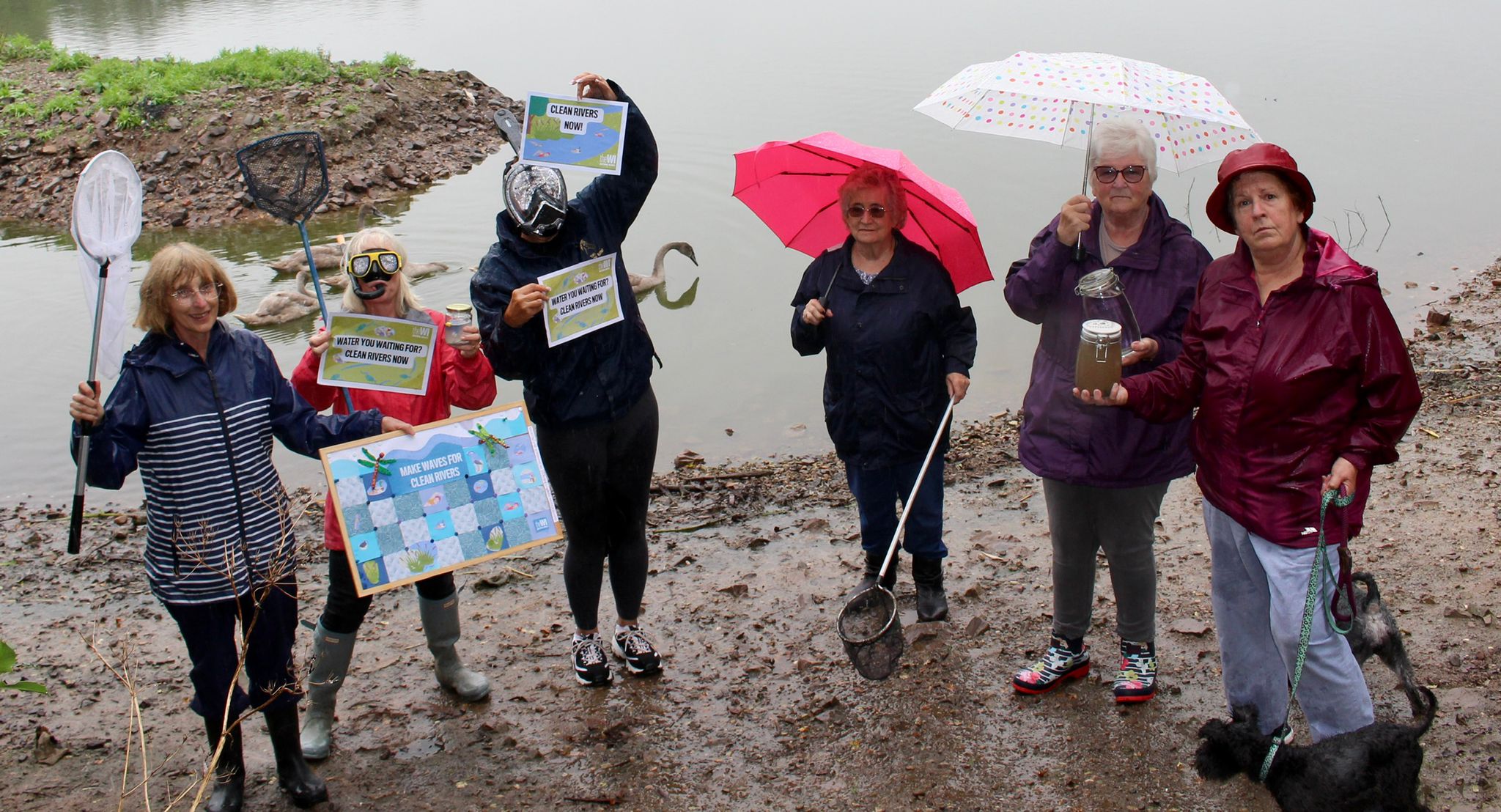 Dickens and Forshaw Heath WI (West Midlands Federation) made a splash to show how they would like to go fishing, snorkelling and swimming in their dirty river.
Keep an eye out for more pictures as the week progresses.
After the Week of River Action, WI members will continue to bring together groups in their communities to work together to clean up our precious rivers. Local groups will make and support applications for bathing waters as a tool to drive the clean-up of rivers.
Nationally the WI will push for an end to pollution of our rivers, for better pollution monitoring, and for a transparent and easy-to-access bathing waters regime that means communities can protect and preserve their local rivers.
It's not too late to get involved, we're encouraging WIs to continue campaigning on this issue. Why not take inspiration from what other WIs are doing? You can also find lots of resources on MyWI. If you have any questions, get in touch with us at pa@nfwi.org.uk.
Become a supporter!
Are you passionate about our campaigns and would like to become part of the largest women's organisation in the UK?
The WI is the largest women's organisation in the UK, and in our inspiring history we have consistently championed the education and rights of women. We are a supportive and progressive organisation, and we pride ourselves on being a trusted space for women of all generations to come together to share experiences and learn from each other. For over 100 years, the WI movement has been instrumental in achieving positive change for women and for society, campaigning on a range of issues from modern slavery to climate change, mental health, and violence against women.
There are ways of joining and supporting the WI that are suitable for everyone. You can find out more here: https://www.thewi.org.uk/join-and-support-us