Link Together to Alleviate Loneliness
Link Together to Alleviate Loneliness
We are working alongside health and social care providers and raising awareness of the causes and impacts of loneliness.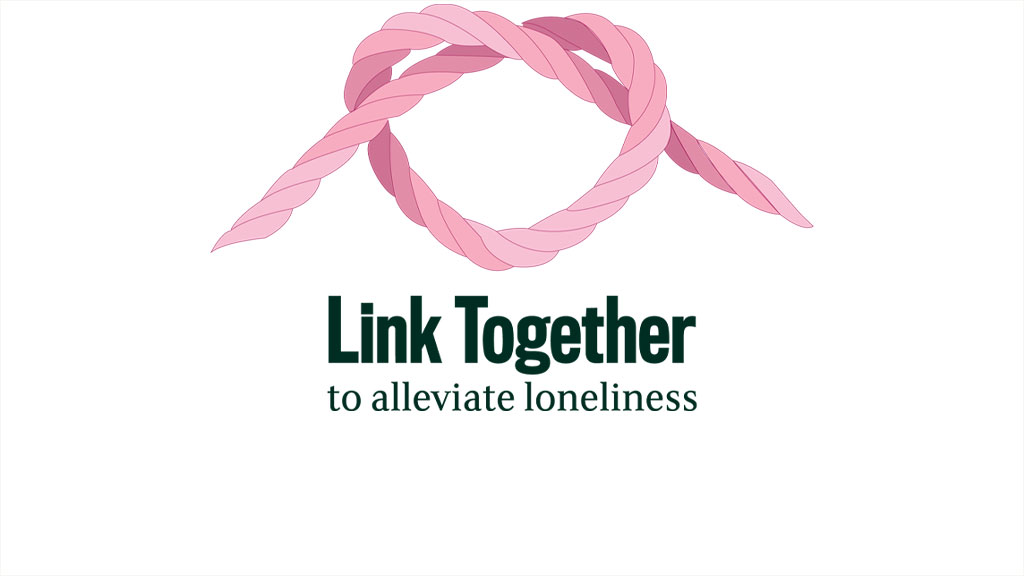 Coronavirus Update
During the Coronavirus pandemic, it's important to take steps to look after yourself and others if you can. More of us may feel lonely, and for those who are already vulnerable, existing feelings of loneliness may be exacerbated. Scroll down for some ideas of things you can do to support your wellbeing and the people around you.
Background
Throughout the WI's 106 year history, members have sought to reach out to others in their communities and further afield, offering a chance for women to come together to make friends, learn new skills and work for change on the issues that matter to them.
While tackling loneliness has always been part of the WI's ethos, members brought it to the forefront of WI's national campaigning agenda with the launch of our Link Together campaign in 2017. To help ensure people get the support they need, the campaign calls on members to work alongside health and social care providers, and raise awareness of the causes and impacts of loneliness.
What we have achieved so far
Since the campaign was launched in 2017, members have played an important role in connecting their communities and combating loneliness, including through volunteering, everyday small acts of kindness, and by bringing their local areas together as part of national initiatives such as the Great Get Together or to mark national awareness days.

Members have also been calling on local health services to make loneliness a priority and established local partnerships to tackle loneliness.

On a national level, in 2018, the NFWI joined the Loneliness Action Group to help feed into the Government's work on a loneliness strategy, which was published in October 2018.

During the pandemic, the NFWI has contributed to inquiries held by the APPG on Social Integration and the APPG on Loneliness to share how WI members have been tackling loneliness and supporting their communities and to help build a picture of the impact of the pandemic on a local level.

Many WIs have been invaluable in their communities during this challenging time, taking actions to connect people in need of assistance, checking up on each other, shopping and collecting prescriptions for vulnerable people, delivering food and offering a wide range of other support.

You can read more about how WIs have been supporting their communities during the pandemic here.
If you feel lonely…
It is common to feel lonely from time to time and often it is temporary. People can feel lonely for different reasons, and find that different things help. Experiences of loneliness are personal, but you might find that reaching out to and connecting with others helps. Often, talking to someone about your feelings can help to tackle negative emotions associated with loneliness.
There are a range of resources available to help you or someone you know:
How you can get involved
Look out for people in your community

WIs can play a valuable role in bringing the wider community together by, for instance, arranging community events.

The pandemic is still not over, so it's important to make sure you are meeting people and engaging with your local community safely and in line with Government advice.

Some people might still be self-isolating, uncomfortable or unable to see other people face-to-face. WI members are well connected in their communities, so you may already know who might need extra help in your area and what your WI could do to support them.

A great way to get together, start conversations and form new friendships is by taking part in national initiatives such as The Great Get Together or the Big Lunch, which you could do virtually.

The Great Winter Get Together will be taking place from 17- 30 January 2022.

You can read more about it here and download The WI Great Get Together Toolkit from 2019 via this link.

The Big Lunch will take place from 2 - 5 June 2022. You can read more here.

For tips on holding an event or activity, you can read the NFWI's guide here.

You can find more ideas on how to reach out to others in our campaign resources below. Small acts of kindness, such as keeping in touch with friends and neighbours and checking in on people who may be vulnerable, can also go a long way to supporting people who may be experiencing loneliness.

Share sources of support

There isn't always one simple solution to loneliness. It can be a complex issue and people who experience loneliness might also experience a wider range of issues that may require professional support. The Campaign to End Loneliness recognises that sometimes it can be more effective to speak about the benefits of making use of local services and the available support rather than drawing attention to the term in conversation with someone.

There is a range of resources available to support people who are feeling lonely. A good place to start could be to share the list that we have gathered above.
---
If you are not already a WI member, the members decide the WI campaigns through a democratic vote. We would love to welcome a new WI member, please click here for further details.
Subscribe to the Public Affairs Digest
The Public Affairs team has created a monthly e-update on all the latest WI campaigning news. If you would like to receive the Digest please subscribe here.
---