No More Violence against Women
No More Violence against Women
This campaign encourages WI members to raise awareness and take action to end the scourge of violence against women.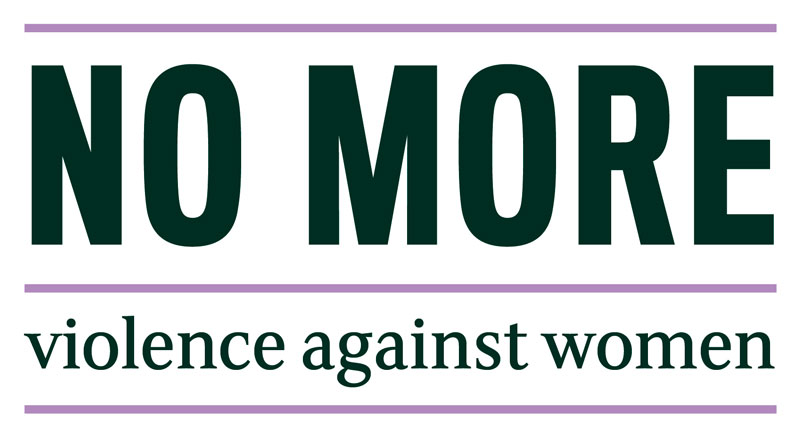 Coronavirus Update
Since the Coronavirus lockdown came into place, calls to the national domestic abuse helpline have risen by 49% and the number of domestic killings has more than doubled. You can find sources of support for yourself or a loved one here: www.thewi.org.uk/dv-support
Background
For the year ending March 2019, an estimated 1.6 million women across the UK experienced violence, including domestic violence, rape, forced marriage, sexual exploitation and other forms of abuse and harassment. Launched in 2019, our No More Violence against Women campaign encourages WI members to take action to end the scourge of violence against women.

Tackling domestic violence has been a longstanding concern for the WI. Throughout our history, the WI has campaigned to make sure that women and girls can live the lives they choose, free from the fear of abuse.

The WI campaigned for the funding of refuges in every county in 1975, to make sure that domestic violence survivors were able to access justice through the courts in 1988 and to adequately define domestic violence under the law in 1993.
No More Violence: WI Walk with Women
On Friday 19 March 2021, WI members and friends joined #WIWalkwithWomen to show their support for all women who have experienced abuse and harassment. Between 6 pm and 7 pm, members walked down their streets in their local areas with a candle or lantern to raise awareness of violence against women and stand in solidarity with survivors. Head over to My WI to view our gallery of some of the WIs and members who took part.

We are asking WI members to use our template letter and email their MP on this issue. For a copy of the letter and for more information on the No More Violence campaign, get in touch with us at PA@nfwi.org.uk.
What we have achieved so far

Spearheaded by the UN, 16 days of activism against gender-based violence runs every year from 25th November (International Day to End Violence against Women) to 10th December (Human Rights Day). Taking inspiration from NFWI Wales' Not in My Name campaign, in 2019 WI members took part in the 16 days of activism by collecting donations, fundraising for their local refuges, holding candlelight vigils to raise awareness and by engaging with decision-makers.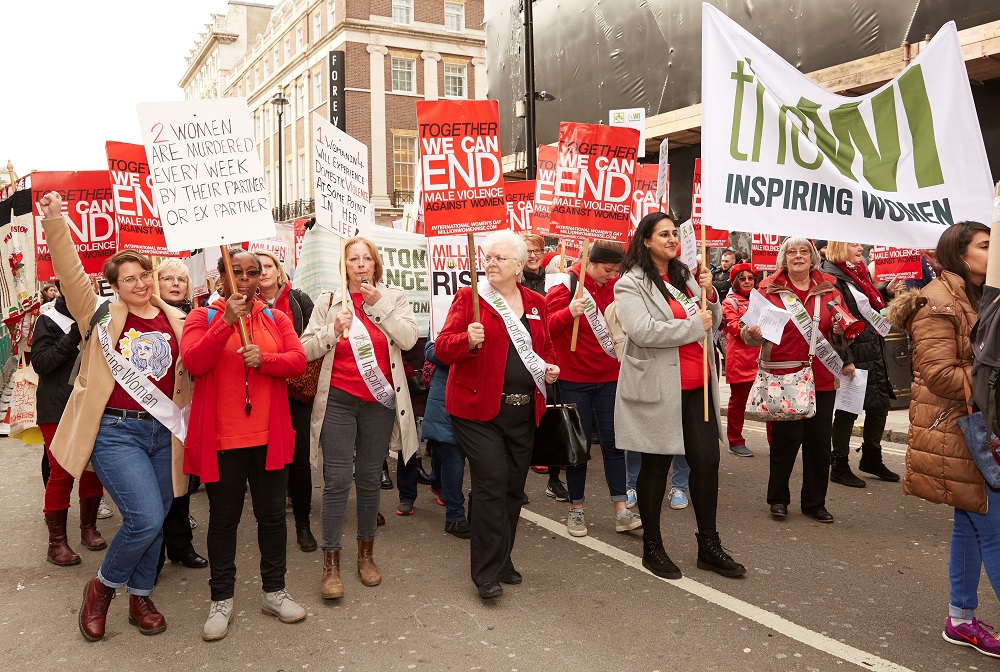 In March 2020 WI members attended the Million Women Rise march in London, showing our solidarity and support to survivors of abuse. NFWI hosted a pre-march panel discussion around the topic of domestic abuse. The discussion included an incredible panel of expert speakers from Women's Aid and Southall Black Sisters and heard from WI members on their personal and professional experience.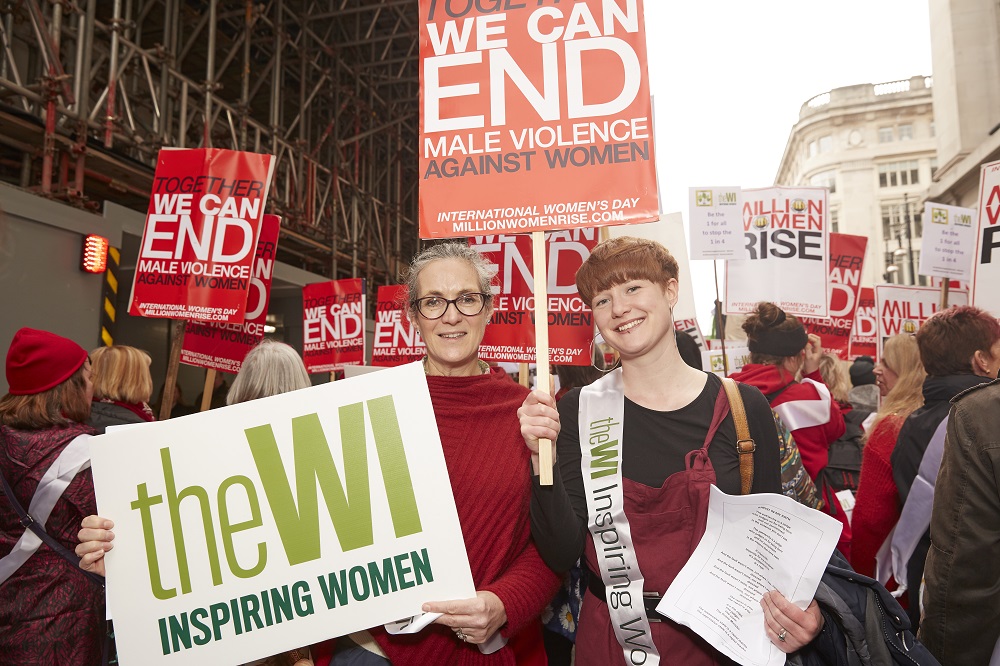 You can read more about the event via this link on our blog.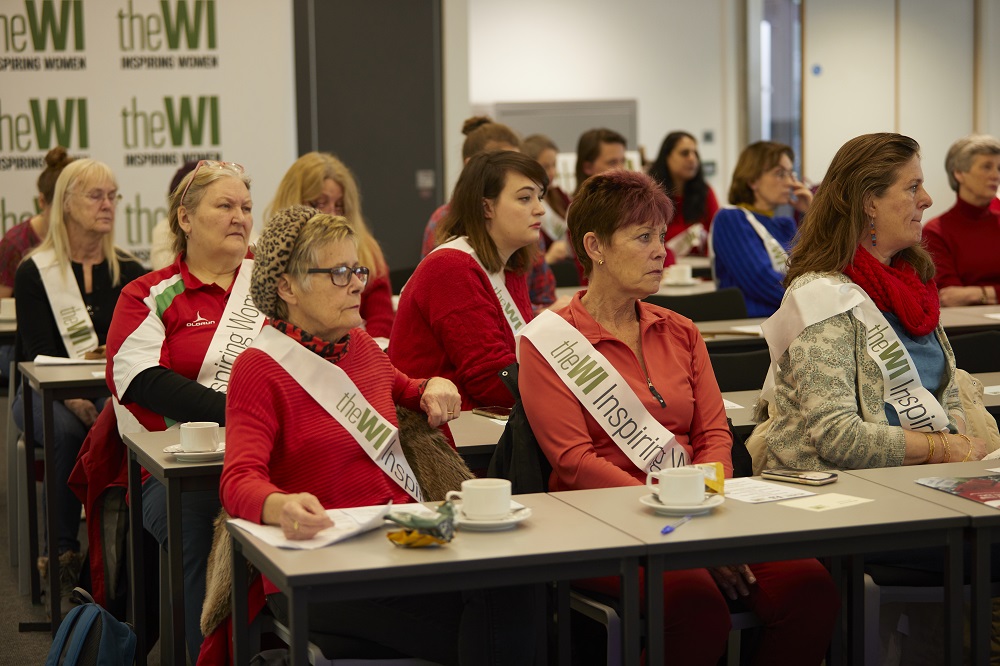 8 June 2020 marked 8 years since the UK signed the Istanbul Convention. However, the Convention has not yet been ratified by the UK government, which means it is not yet legally binding. Violence against women in the UK is still widespread and further action on the part of Government is needed, which is why the WI is continuing to call for action to ensure the UK ratifies the Istanbul Convention.
How you can get involved
---
If you are not already a WI member, the members decide the WI campaigns through a democratic vote. We would love to welcome a new WI member, please click here for further details.
Subscribe to the Public Affairs Digest
The Public Affairs team has created a monthly e-update on all the latest WI campaigning news. If you would like to receive the Digest please subscribe here.
---