Link Together to Alleviate Loneliness
Link Together to Alleviate Loneliness
This campaign calls on members to work alongside health and social care providers, and raise awareness of the causes and impacts of loneliness.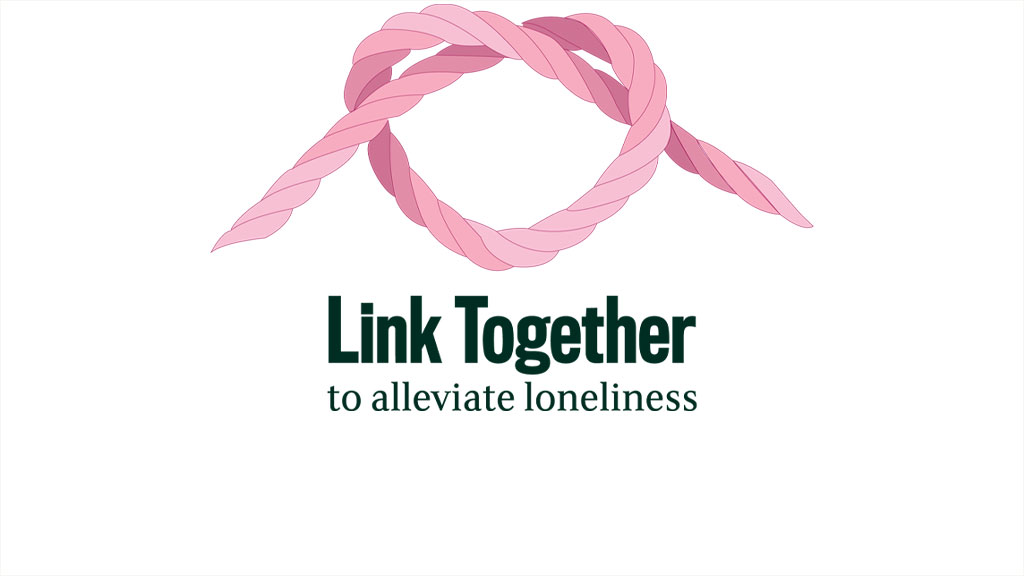 Coronavirus Update
During the Coronavirus pandemic, it's important to take steps to look after yourself and others if you can. With self-isolation and social distancing measures in place, more of us may now feel lonely and for those who are already vulnerable, existing feelings of loneliness may be exacerbated. Scroll down for some ideas of things you can do to support your wellbeing and the people around you.
Background
Throughout the WI's 105 year history, members have sought to reach out to others in their communities and further afield, offering a chance for women to come together to make friends, learn new skills and work for change on the issues that matter to them.
While tackling loneliness has always been part of the WI's ethos, members brought it to the forefront of WI's national campaigning agenda with the launch of our Link Together campaign in 2017. To help ensure people get the support they need, the campaign calls on members to work alongside health and social care providers, and raise awareness of the causes and impacts of loneliness.
What we have achieved so far
How you can get involved
COVID-19
Stay connected with others
Without the ability to meet face-to-face, think about how you can keep in touch with friends and family by phone, video calls, email or messaging. For advice and guidance on setting up online groups to keep your WI connected, and moving your meetings online, visit My WI

.

It's important to remember that not everyone has the same access to technology, so try to consider other ways you could reach out to them, such as posting a note through their letterbox. Alternatively, join the WI pen pal exchange programme, run by WI Member Valerie Hughes. Members can recommend friends who might not have access to a computer. Join the UWI Pen Pal Exchange Facebook group here.

Look out for people in your community
WI members are well connected in their communities, so you may already know who might need some extra help in your area. If you are well and are not considered vulnerable, you could collect groceries, medication or other essential items for someone who is self-isolating or a key worker and leave them on their doorstep. Or, maybe you know of someone that could use your help placing an online order for groceries? Don't forget to ask others for help as well if you need it.

It's important to remember that even when helping others, make sure you are doing this safely and in line with Government advice.

Volunteer with local charities or national schemes
Lots of local organisations providing support are stretched and under pressure as a result of the coronavirus pandemic, but there are there plenty of ways you can help.

To search for opportunities near you visit Do-it, the UK's national volunteering database, or get in touch with your local volunteer centre in England or Wales. If you'd like to volunteer your professional skills from home, take a look at Reach Volunteering – an organisation linking charities to people with the expertise they need to support them through these challenging times.

Due to the number of applications, registrations to the NHS Volunteer Responders recruitment initiative have been paused temporarily. However, more volunteers are expected to be needed so keep an eye on the NHS England website if you are interested in signing up.

You could also consider joining the British Red Cross Community Reserve Volunteers, a network which is safely supporting people in any way needed. As long as you are 18 or above, anyone can sign up – no specialist skills are needed.

If you are clinically trained and would like to volunteer to help, contact your local hospital trust or visit the NHS website.
Other ways to get involved
---
If you are not already a WI member, the members decide the WI campaigns through a democratic vote. We would love to welcome a new WI member, please click here for further details.
Subscribe to the Public Affairs Digest
The Public Affairs team has created a monthly e-update on all the latest WI campaigning news. If you would like to receive the Digest please subscribe here.
---