Make time for Mental Health
Make time for Mental Health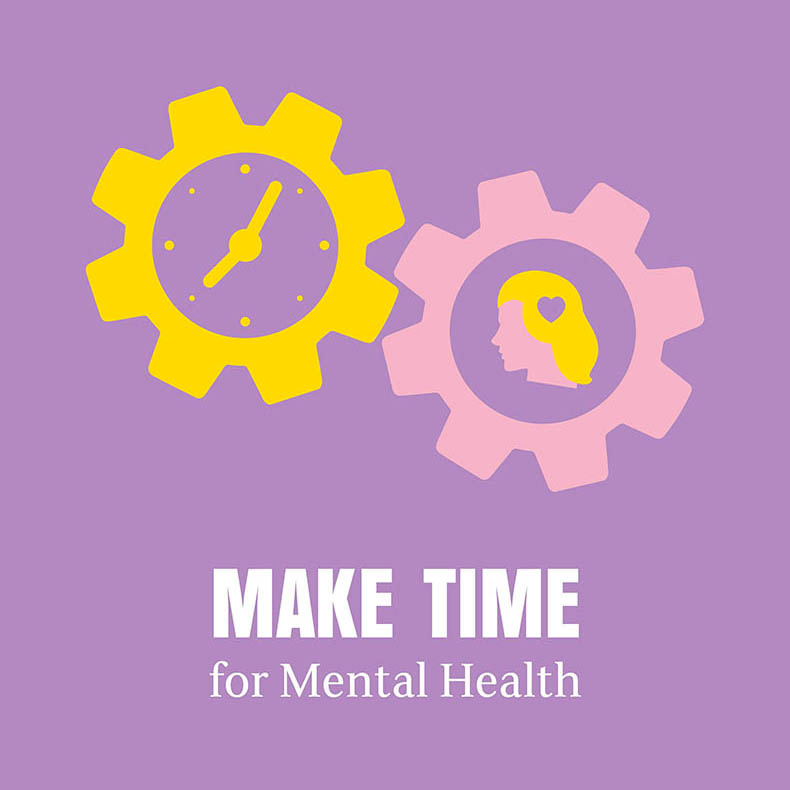 Callow End WI, Worcestershire Federation

Mental health matters as much as physical health. The NFWI urges all WI members to recognise the importance of parity between mental health and physical health, and take action to make it as acceptable to talk about mental health issues as much as physical health issues, and to lobby government for better support for mental illness.
Launched in 2018, our Make Time for Mental Health campaign focuses on improving the way we view mental health. It aims to make it just as acceptable to talk about mental health and asks for better support for those who need it.
Across the organisation members have been taking action by raising awareness in their communities, speaking to local healthcare professionals and lobbying the government to provide better care.
Campaign Action Pack
If you would like to know more about the campaign and discover ways to participate, please download the action pack below.
Educational Videos
To support federations and WIs in starting and facilitating conversations about mental health, we have launched a series of short educational videos. In each, you hear from a WI member with experience in this area , whether that be through personal experience or their profession. We published the first video on World Mental Health Day 2019 and it features WI member Laura Merriman who talks about the six ways to wellbeing.
Each video is accompanied by a discussion guide which offers a timed agenda with suggested topics of discussion, as well as external sources of mental health support. You can download the videos and accompanying discussion guides through the links below. All of these resources are free and can be used to help plan your meetings.