Make Time for Mental Health
Make Time for Mental Health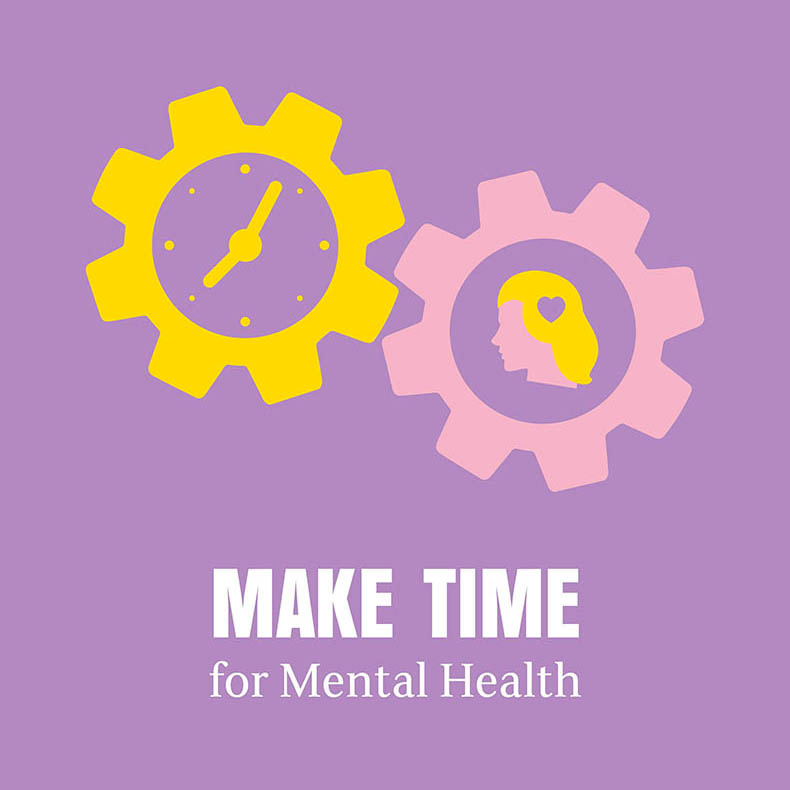 Launched in 2018, our Make Time for Mental Health campaign focuses on improving the way people view mental health. It calls for parity between mental and physical health and asks for better support for those who need it.
Across the organisation members have been taking action by raising awareness in their communities, speaking to local healthcare professionals and lobbying the government to provide better care.

Find out more about our Make Time for Mental Health campaign in our action pack.
COVID-19 – How you can take action
The coronavirus outbreak has affected the way we all live, and many of us may be feeling anxious, lonely or stressed as a result. We also know that some people are finding it difficult to access the necessary support. Making time for your mental health and wellbeing is as important as ever. Here's how you can take action:
1. Let us know what works for you. Lots of specialist organisations have published information and advice to help you take care of your mental health and wellbeing during this time, which you or your friends and family might find helpful. These organisations include: Rethink Mental Illness, Mind, NHS England, Public Health England, Public Health Wales and the Mental Health Foundation. The Maternal Mental Health Alliance has also compiled information and guidance from its members, including for new and expectant parents.

Don't forget to share this information with your networks as well, as you never know who it may help.
2. Look out for people in your community – find out more on our Link Together to alleviate loneliness campaign page.
Educational Videos
To support federations and WIs in starting and facilitating conversations about mental health, we have launched a series of short educational videos. In each, you hear from a WI member with experience in this area , whether that be through personal experience or their profession. We published the first video on World Mental Health Day 2019 and it features WI member Laura Merriman who talks about the six ways to wellbeing.
Each video is accompanied by a discussion guide which offers a timed agenda with suggested topics of discussion, as well as external sources of mental health support. You can download the videos and accompanying discussion guides through the links below. All of these resources are free and can be used to help plan your meetings.