End Plastic Soup
Microplastic fibres are shed from synthetic clothing with every wash and are the main contributors to microplastic contamination of the oceans. The NFWI calls on Government and industry to research and develop innovative solutions to this problem in order to stop the accumulation of microplastic fibres in our oceans
Ashley Green WI, Buckinghamshire Federation
What is the issue?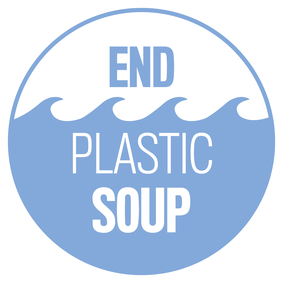 Microplastic fibres are small plastic fragments 5mm or smaller that are shed from synthetic clothes when laundered and end up in the sea and wider environment. The scale of the problem is large; millions of people wash their clothes every week, shedding these tiny particles that are too small to be caught by the machine's filters, flowing into the sewage system and eventually into the ocean.
Download our action pack to find out more.
Take action now: invite your local MP to our Parliament drop-in session
Download our template letter here, and invite your MP to the NFWI's End Plastic Soup drop-in session at Parliament on 4 July. You can find out who your local MP is here.
Complete our survey!
The NFWI's End Plastic Soup survey is now live. You can complete the survey and find out more about what it involves here: https://www.thewi.org.uk/endplasticsoupsurvey
It is open to both members and non-members so please share the link widely. The survey closes on 20 June.
Raise awareness
Hold an End Plastic Soup awareness day in your community using ideas from our action pack, including holding a quiz to test your knowledge! Download the action pack here.
Share our checklist which outlines small ways you can make a difference in your own life. Download the checklist here. We can also send out physical copies, just email pa@nfwi.org.uk
Why not visit your local sewage centre to find out more about how they are looking at the issue? Or invite your local water company to speak at your meetings? Find your local supplier here.