End plastic soup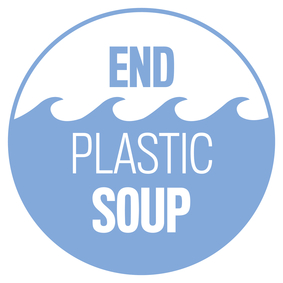 Ashley Green WI, Buckinghamshire Federation

Microplastic fibres are shed from synthetic clothing with every wash and are the main contributors to microplastic contamination of the oceans. The NFWI calls on Government and industry to research and develop innovative solutions to this problem in order to stop the accumulation of microplastic fibres in our oceans
Launched in 2017, our End Plastic Soup campaign explores the scale of the microplastic fibre pollution and calls on the government and industry to develop solutions to the problem.
The issue is complex and involves a wide range of stakeholders, from the clothing and wastewater treatment industries to washing machine manufacturers.
Microplastic fibres are small (5mm or smaller) plastic fragments shed from synthetic clothes when washed. As the fragments are too small to be caught by the machine's filters, they then flow into the sewage system and eventually into the ocean, where those fibres are often swallowed or absorbed by plants and fish, filling up their stomachs and in some cases causing them to die.
The scale of the problem is large, as millions of people wash their clothes every week. These fibres can also end up in the food we eat – the long-term effects of which are not yet clear.