Get on Board
We are seeking to raise awareness of the importance of local bus services and to empower members, WIs and federations to make the case for buses in their local communities.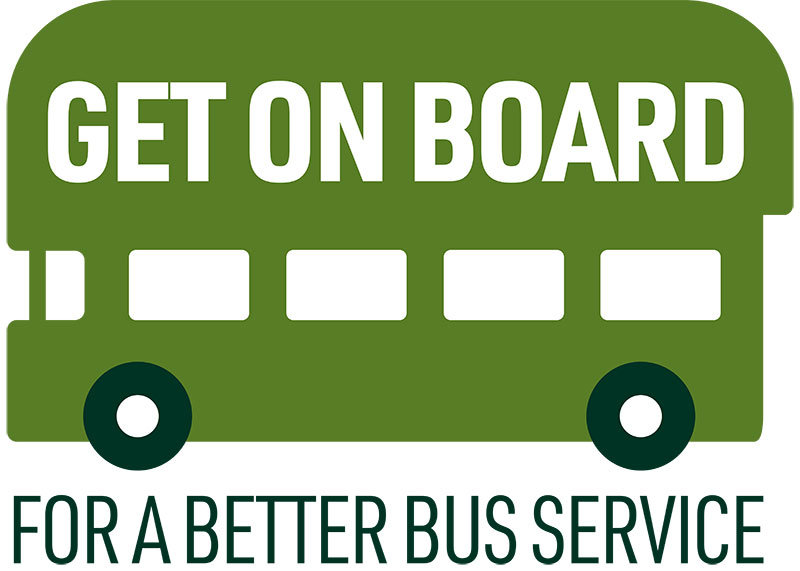 Background
Since 2010, local authorities have faced budgets cuts which have put pressure on the delivery of local services including libraries, children's centres and bus services. According to the Campaign for Better Transport, council bus budgets have been cut by 25% since 2010. Furthermore, more than a million people in Great Britain now live at least a mile from a bust stop with regular service and more than 3,000 bus routes have been lost or reduced in the last decade (BBC).
With bus services under threat across England, Wales and the Islands, our Get on Board for a Better Bus Service campaign calls on both local and national governments to take action. Launched in 2019, this campaign seeks to raise awareness of the importance of local bus services and to empower members, WIs and federations to make the case for buses in their local communities.
What we have achieved so far
Last year the Government announced that it would publish a National Bus Strategy. Alongside the statement, the Government committed to give £220million in funding for buses, to improve current services and restore those that have been lost. The WI has welcomed this announcement as a positive step towards recognising the value of bus services to communities across the country.
However, the work doesn't stop there. As part of this campaign, the WI is calling for Government and local authorities to work with bus companies to ensure bus services are sustainable and safeguarded for the future.
NFWI Report: A New Route for Local Bus Services
On 20 April 2021, the NFWI (National Federation of Women's Institutes) launched its new report on the impacts of a reduction in bus services.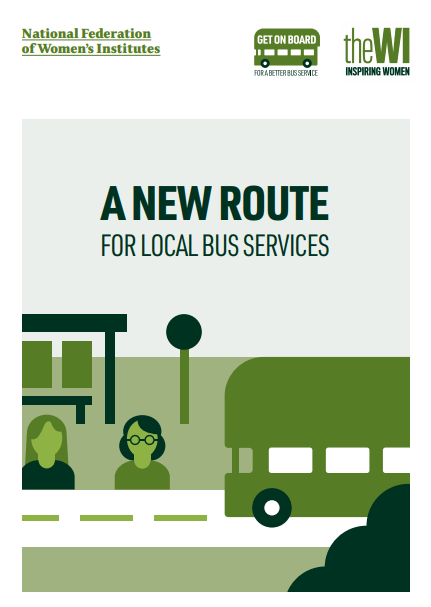 A New Route for Bus Services aims to help build an understanding of the impacts of cuts to bus services on women and people living in rural areas.

In particular, the report explores the impacts of a significant reduction in local bus services on mental health, isolation and social exclusion, and sets out recommendations for future action.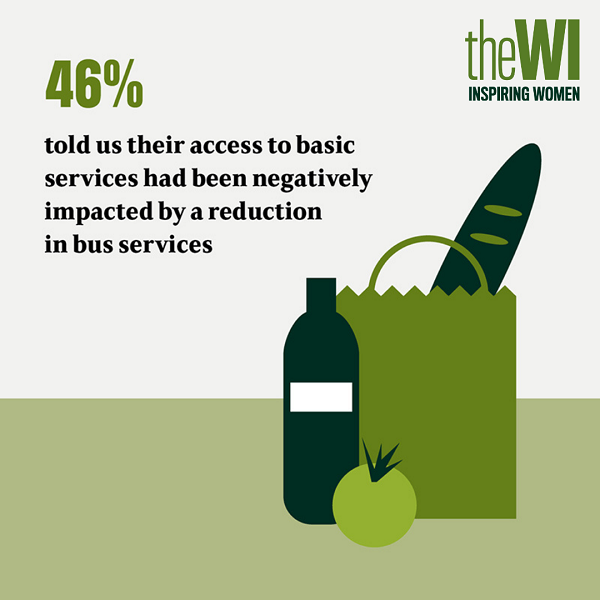 The findings showed that only 18 % - less than one in five – of survey respondents living in rural areas in the UK say they have access to a frequent, reliable bus service. Furthermore, 25% of those respondents said that cuts to bus services have made them feel more isolated, and 19% said their mental health had been negatively affected. Cuts to bus services have also meant a decrease in being able to connect to other transport services and, as a result, 72% said that their dependency on using a car and reliance on family and friends had increased.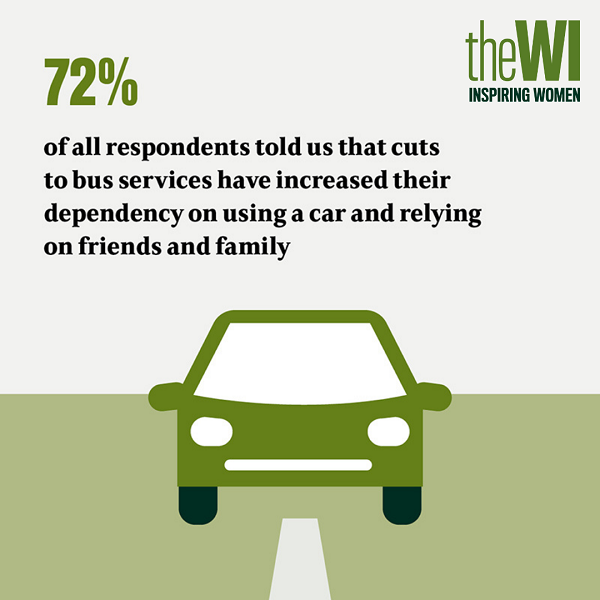 You can download the report here.
How you can get involved
Read more about the issue and find out how you can participate by downloading our campaign action pack.
Ensure your views are heard on improving bus services in your area:

In England, over the next few months, Local Transport Authorities and Bus Operators will be producing Bus Service Improvement Plans for your area.
In Wales, the Welsh Government will be publishing the National Bus Strategy for Wales.
Bus Service Improvement Plans and the National Bus Strategy for Wales must be passenger-driven and take into account the views of people in the local area.
We have produced an easy-to-follow guide to help you understand the process and outlined ways you can get involved. We also have a template letter you can use to write to your Local Transport Authority/Member of the Senedd. All of this can be found here.
---
If you are not already a WI member, the members decide the WI campaigns through a democratic vote. We would love to welcome a new WI member, please click here for further details.
Subscribe to the Public Affairs Digest
The Public Affairs team has created a monthly e-update on all the latest WI campaigning news. If you would like to receive the Digest please subscribe here.
---