Chrissie Booth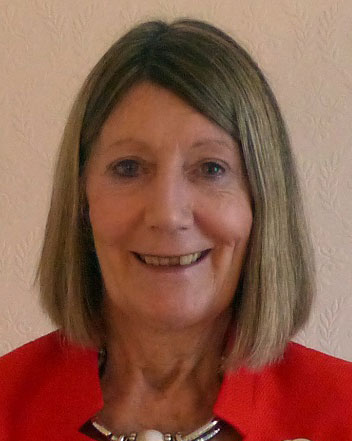 Chrissie was elected to the NFWI Board in 2019. She is a member of Denman and Public Affairs Committees.

She joined the re-formed Breaston WI in January 2005 and was initially a Vice-Chairman, then Secretary and became President in 2009. Chrissie became a Trustee of the Derbyshire Federation in 2008, serving on both Combined Arts committee and Catering. When Combined Arts were amalgamated with another committee, she became Chairman of Catering, which she does up to the present time. In 2011, she was elected Vice-Chairman of the Federation and became Chairman in March 2013, a position which Chrissie still holds. She is also an NFWI cookery judge, which enables her to travel around Derbyshire and other neighbouring federations sampling cakes and savouries at various Shows; an envious task.

After gaining a teaching certificate from Worcester College, Chrissie taught for 3 years before becoming a Pharma rep, which she did for 33 years, in varying roles, and was also elected a Trustee of the company pension scheme.

Chrissie is originally from Lancashire but has lived in Derbyshire now for 40 years, with her husband, and various Labrador Retrievers. Her interests are running, walking, travel, reading and cookery, if WI matters allow!