Finningley WI
To support vulnerable people in the community, Finningley WI in South Yorkshire Federation has been delivering books to people's houses.

Books are wiped with anti-bacterial wipes and sealed in plastic bags before being dropped on porches, doorsteps and hung onto gates by Finningley WI members. This has been a popular initiative with the community and a great way for members to get their daily exercise.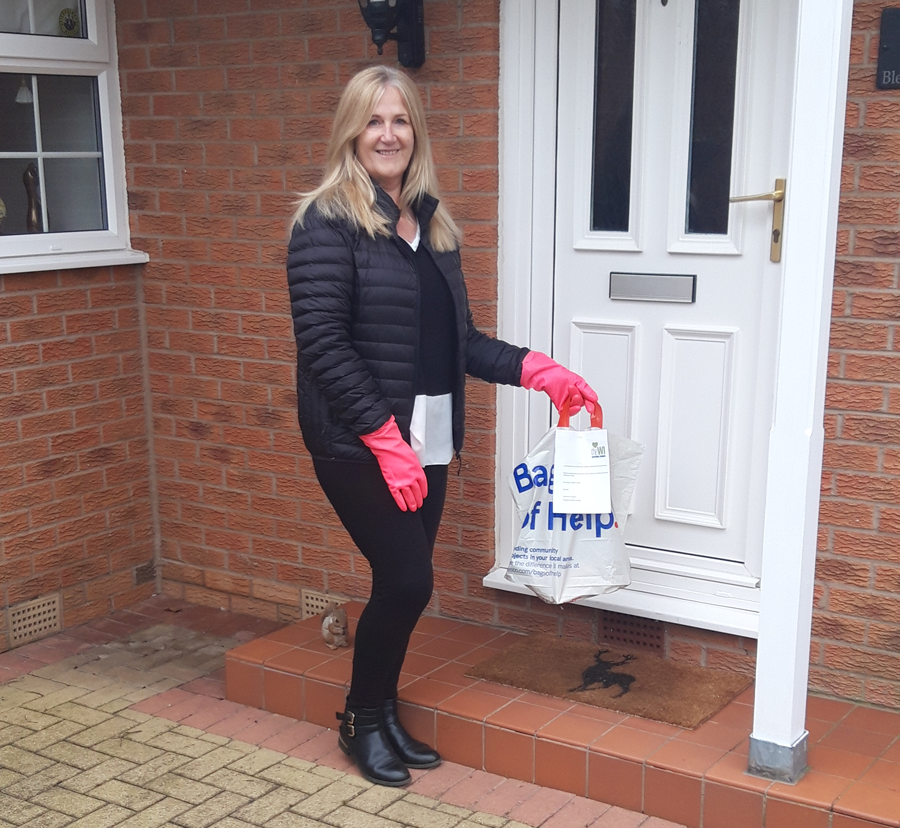 President Jayne delivering books
As Finningley WI's meetings have been postponed and speakers cancelled, members decided to spend the money they didn't use on much-needed visors for the Doncaster Royal Infirmary (DRI). They ordered the visors online and sent them onto the hospital with love from Finningley WI.