September is World Alzheimer's Month with World Alzheimer's Day on 21 September.

Alzheimer's disease is the most common cause of dementia in the UK and dementia is the name for a group of symptoms associated with an ongoing decline of brain functioning. We know dementia is an issue that is close to the WI's heart and something many of our members have already worked on to increase awareness and support.
In 2012, the then Prime Minister David Cameron launched the Prime Minister's Challenge on Dementia which aimed to improve awareness, care and research into the issue. The WI was invited to be part of this initiative through the Dementia Friendly Communities Champion Group which focused on making communities across the UK dementia-friendly.
Then in 2017 we passed a resolution – Carers Welcome – on the importance of carers being able to stay with their loved ones with dementia while they were in hospital. As part of this campaign, members undertook the Dementia Friends training within their WIs and completed the Dementia Friends Champion training.
The Carers Welcome campaign has now wound down at a national level, but you can find out more about the campaign on My WI.

We also know we have members with dementia, members who are carers for those with dementia and members who have lost loved ones to dementia.

The theme for this year's World Alzheimer's Month is diagnosis, and we are therefore encouraging members to recognise the potential warning signs of dementia and to understand the importance of a timely diagnosis.

If your WI hasn't worked on this before, or if you would like to reignite your WI's work on this area, check out the actions below for what WIs can do.
What is dementia?
Dementia is caused by a number of diseases that affect the brain. The most common is Alzheimer's but diseases also include vascular dementia, dementia with Lewy bodies and Pick's disease.

Different types of dementia affect the brain at different rates and in different ways, but other things like someone's personal circumstances, the people around them and the environment in which they live, will affect their experience of dementia. Dementia progresses in a way that is unique to each individual.

It is true that more people over 65 have dementia but it is not exclusively an older person's disease; younger people get dementia too.
What are the potential warning signs of dementia?
The word 'dementia' describes a set of symptoms that may include:
memory loss
difficulty with language
confusion around the time, day and place
difficulty concentrating, thinking and problem-solving
mood changes
problems with movement
loss of interest in usual activities
finding social situations difficult
A person with dementia may see or hear things that others do not and these are known as hallucinations.
These changes are often small to start with, but for someone with dementia they have become severe enough to affect daily life.
What can my WI do?
Become a Dementia Friend so that your WI can learn about dementia, set yourself an action to complete and help your members as well as their family, friends and the local community. Once signed up, you can use the email footer and digital badge that can be downloaded at the end of this page.
Think about how you can make your WI accessible for members with dementia. For example:

- Talk to members with dementia and their carers about their needs.
- Ensuring members with dementia can get to and from physical meetings safely, and access online - -meetings easily.
- Have clear signage at meetings and events.
- Have a quiet area at physical meetings, or let members know they can take a break from an online meeting whenever they need to.
- For more tips check out this dementia-friendly environment checklist.
Post on social media about dementia and help spread awareness.
Add World Alzheimer's Month (September) and World Alzheimer's Day (21 September) to your WI events calendar.
Check out the sensory band and sensory quilt projects* on My WI that aim to help people with dementia relieve anxiety and stress.
Have a look at the NFWI Access of Carers Policy and tell your members about this.
Find out if there is a local Alzheimer's charity that you could fundraise or craft for.
*If you are crafting for people with dementia please ensure embellishments, such as buttons, are durable and securely fastened. This is to prevent them from being removed as they may be a potential choking hazard.

If you would like to craft items to donate to local health or care services, please check beforehand with your local service about whether they are able to receive these at this time due to ongoing Covid restrictions. Please also ensure that you check the details of the project with relevant staff members before beginning crafting to ensure that items are safe and suitable for the needs of the people in their care.
Where can I find out more information?
Call the Dementia Connect support line – 0333 150 3456 – for information, support and advice.
Find support services near you.
Sign up to Talking Point, Alzheimer's Society's online community for anyone affected by dementia.
---
Badge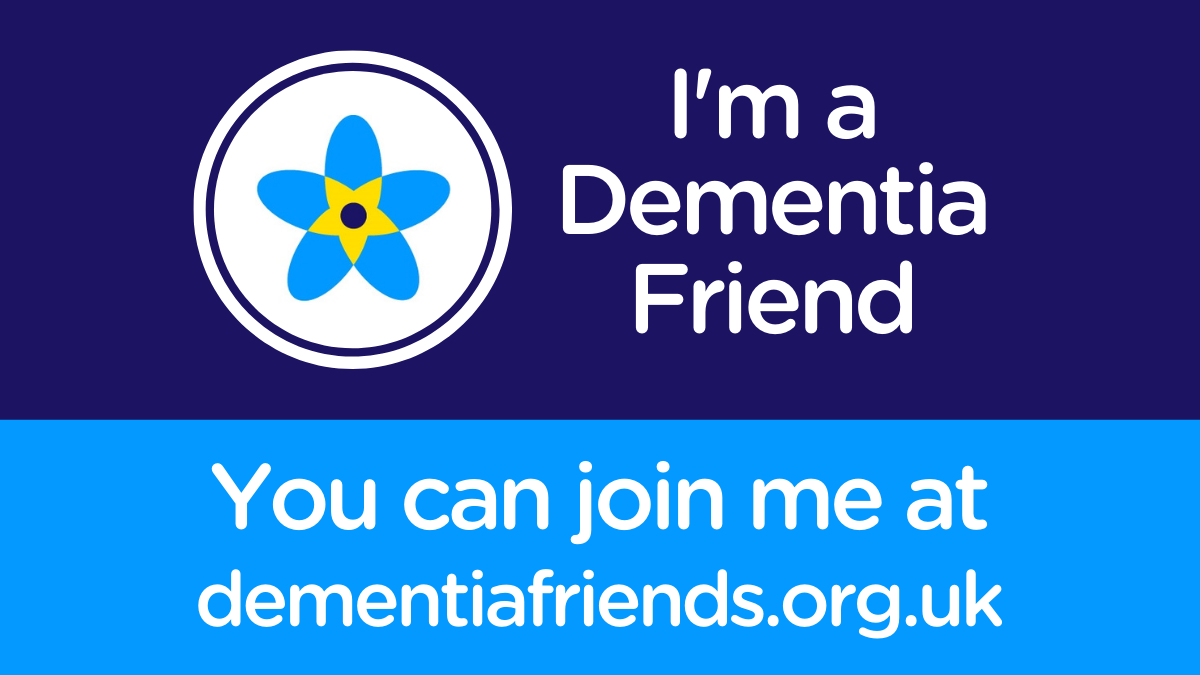 Email footer