Support our campaigns this festive season
The festive season is a time for fun, sharing gifts with friends and family, and of course, enjoying delicious food. But it's also a chance to make a difference in support of WI campaigns. This post gives you some top tips - from tackling unnecessary plastic waste to supporting survivors of domestic abuse and reaching out to vulnerable people to combat loneliness.

Stay updated with the latest resolution news and campaign actions by subscribing to the NFWI's Public Affairs Digest, an e-newsletter sent to your inbox once a month. You can sign up via the website.
No More Violence Against Women
Donate to your local women's refuge
Women's refuges can often be in need of vital goods such as toiletries, children's toys and books. You can also offer other support through craft sessions, providing home-cooked meals or donating items that make the refuge more homely. You can find the contact information of your local refuge to ask them what they need here.
End Plastic Soup
Our End Plastic Soup campaign seeks to raise awareness of the problem of marine pollution from microplastic fibres released from clothing when it is washed. Here are some ways you can help reduce your impact over the Christmas season.

Tackle clothing waste

One rubbish truck full of textiles is landfilled or burnt every second. Instead of buying new clothes for your loved one that may not fit or suit them why not swap a clothing gift for a ticket to an event or activity, or a gift voucher that allows them to choose something they really love?

If you are given clothing that doesn't quite fit or you don't like, hold a clothes swap at your WI in the New Year or try upcycling the item to your taste or turn it into something else altogether!

According to research by charity Hubbub, two out of five Christmas jumpers are only worn once over the festive period. Instead of buying a new jumper every year, dig out your old Christmas jumpers, swap with a friend or even refashion something you already own into a festive jumper. Hubbub has some ideas for making a DIY Christmas jumper.

Wash well

With lots of events and visitors over the Christmas period, you may be washing clothes more often – ensure you are filling up your washing machine to the max, washing at a low temperature (30°) and using washing liquid instead of powder. These measures will help to reduce the amount of microplastic fibres released when washing your clothes.

Avoid plastic waste

With presents, Christmas trees and decorations, plastic can be in abundance around the festive season.

Many Christmas decorations like plastic baubles and tinsel cannot be recycled. If you are no longer using decorations, consider donating them to charity, or making your own decorations from natural materials.

Did you know that 227,000 miles of wrapping paper are thrown away each Christmas? Try using the 'scrunch' test to see if your paper is recyclable. If the paper holds its shape when scrunched into a ball it's recyclable, but if it springs back, it's not!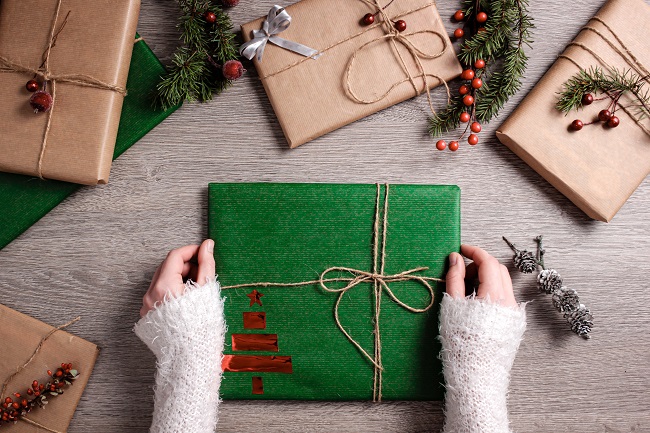 Make Time for Mental Health
The festive period can be a time to celebrate and come together with friends and family, but it can also be a challenging and overwhelming time of year.

If it's a hard time of year for you, you are not alone. Mind has some tips on how to cope and suggestions for supporting someone else, as well as contacts for support.

The Mental Health Foundation also offers some advice on looking after yourself, and the importance of having boundaries to help balance your sense of social obligations against your need for self-care during this time of year.
Link Together
Our Link Together campaign recognises that loneliness can affect anyone, regardless of age, gender and life stage. The festive season is a great opportunity to reach out to others in your community.

A small act of kindness could make a real difference to someone's day over the festive period, such as calling a fellow member you haven't spoken to in a while or taking the time to speak to neighbours who may be lonely. For more ways to get involved with the campaign, download our action pack.

This time of year can also be particularly difficult if you are feeling isolated or lonely yourself. According to research from WhatsApp and the Connection Coalition, one in four people aged 18 to 34 are lonely at Christmas, yet a third is too embarrassed to admit it.

For support and practical tips to help manage feelings of loneliness, you can visit Mind's website or the Every Mind Matter's campaign.

You can also message the Connection Coalition's Loneliness Advice free chatbot service on WhatsApp to access information and resources from organisations including the Marmalade Trust, Jo Cox Foundation, Age UK, The Mix and The British Red Cross. Simply message 'hi' to 07902 922 908.
Food Matters
Christmas is a time to enjoy good food and good company, but this can often mean more waste too. We can all play our part in reducing the waste that often comes with the festive season. Our Food Matters campaign focuses on reducing food waste so that good food isn't wasted at all levels of the food chain.

According to Wildlife and Countryside Link, 114,000 tonnes of plastic packaging will end up in the bin - and not recycled - over the festive period. To avoid unnecessary wasteful packaging, buy your fruit and vegetables loose and be aware of what types of plastic can be recycled.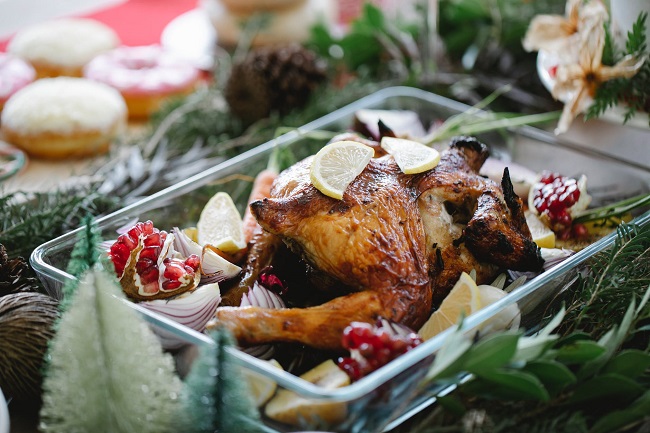 No matter how hard you try there is bound to be some leftover food at the end of the festivities – you could use the leftover turkey to turn it into a completely different meal like this WI recipe for turkey croquettes. Love Food Hate Waste also has lots of ideas about how to use up all your Christmas leftovers.

Recycle your Christmas tree – if your tree has roots it will be possible to plant it in your garden or in a large pot with fresh compost, you can then bring it back into your house for next year. If your tree cannot be re-planted, check whether your council collects Christmas trees (which they usually turn into compost). If they don't, then take it to the garden waste area of your local tip. Find your local council here.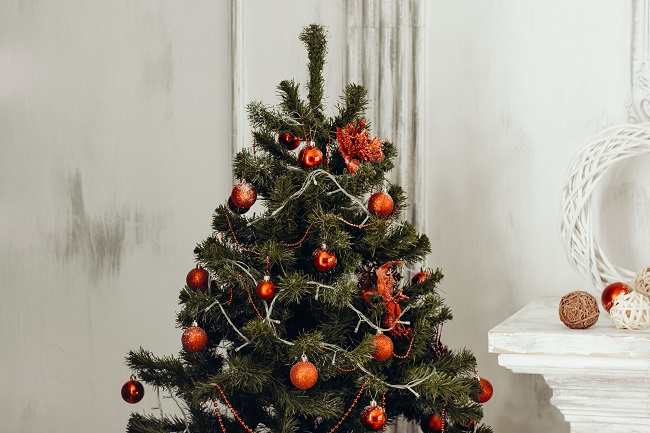 SOS for honey bees
While our honey bees will be tucked up in their hives for the cold weather, now is the time to start thinking about how you can support these precious pollinators once spring arrives. Our SOS for Honey Bees campaign calls for more research into the causes of bee decline, and for communities to create habitats to support pollinators.

Now is the time to plan your spring planting, ensuring there's plenty of pollen and nectar for bees to forage on throughout the seasons. Make your garden bee-friendly using our gardening guide by planting these flowers.