Walking Netball
We've teamed up with England Netball to deliver a Walking Netball programme to WIs in England.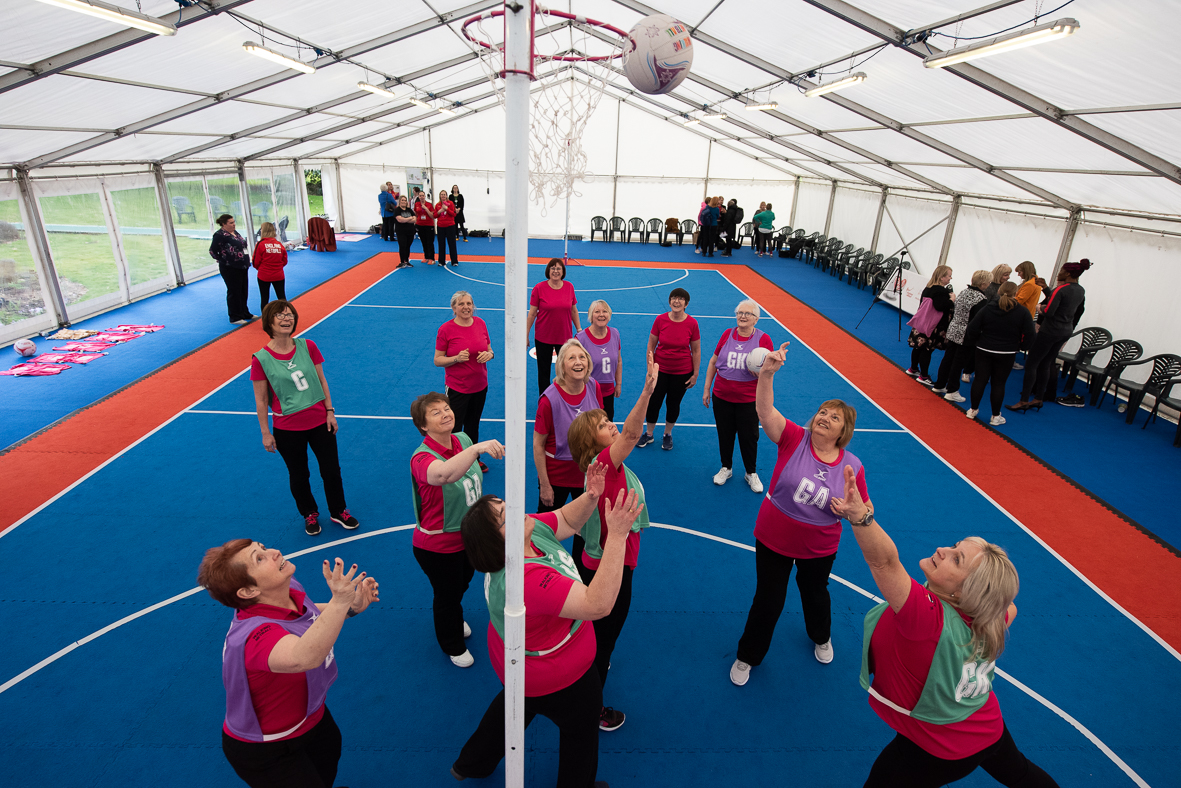 Currently in its second year, our Walking Netball programme has been incredibly popular with around 150 WIs involved to date.
I never thought I'd do this, or get so much out of it! Even though you aren't running, you are working out, and then there's the buzz from other people.
Walking Netball is a slower version of the game. It's netball but at a walking pace so anyone can play regardless of age or fitness level. Across the country, England Netball-trained hosts are running a series of walking netball sessions for WIs. At the end of the sessions members are trained as hosts so they can continue playing with their WIs.
Through the project, we hope to encourage WI members to stay active and to reduce loneliness by taking part in a fun and sociable team sport.
I've got to know people better through netball, in a different way rather than just sitting chatting. I like playing all positions and we do vary them. It's exercise but it's the team aspect that's good.
To learn more about the programme, please contact WINetball@englandnetball.co.uk
For regular updates on the programme, members can visit the Walking Netball hub on My WI.