International Women's Day 2021: women who lead
When we think of women leaders, we often think of politicians and activists. But that's not the only way to lead. The theme of International Women's Day 2021 is 'Choose to Challenge', so this year the WI is celebrating women who have stepped up and shown leadership in their respective fields – politics and activism, but also sports, arts, media, science and more; some you may have heard of and some you haven't. While we can't get together this year to march, talk and celebrate, we hope these women's stories will inspire you to keep challenging. You can find out more about the WI's 2021 International Women's Day celebrations here.
Women of words
Gorman, a poet and activist, was named the US' first National Youth Poet Laureate in 2017, aged 19. She drew international attention when she read her poem 'The Hill We Climb' at President Joe Biden's inauguration in January 2021; she told the Washington Post, 'My hope is that my poem will represent a moment of unity for our country…with my words, I'll be able to speak to a new chapter and era for our nation.' Gorman's two upcoming poetry books are already bestsellers; she is also the founder of One Pen One Page, a writing and leadership programme for young people, and hopes to run for president in 2036.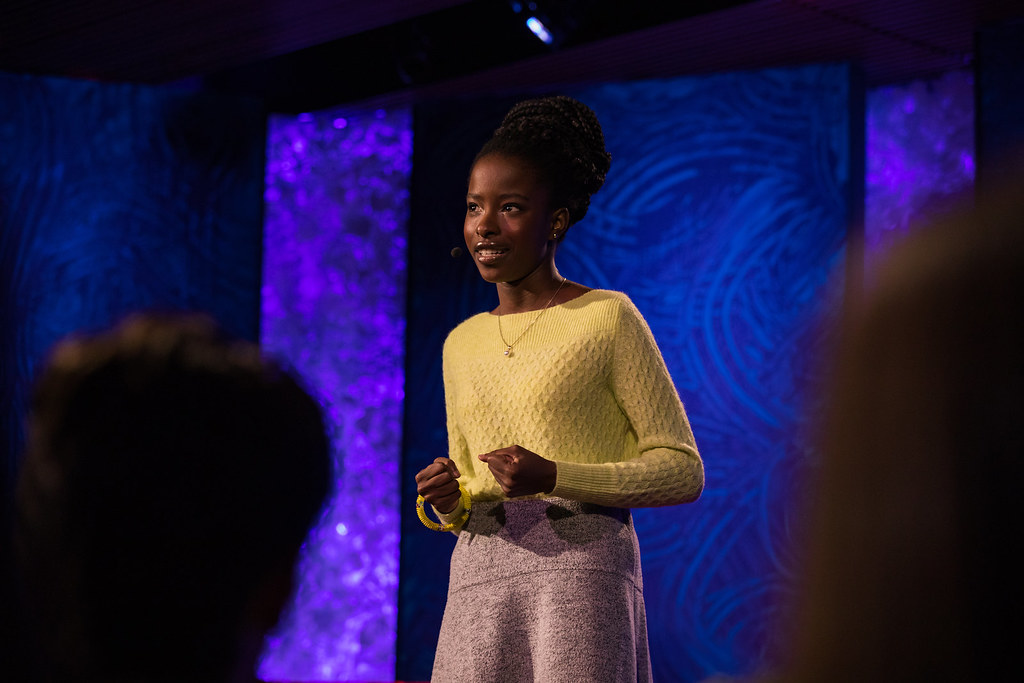 Credit: TED Conference
Brinkhurst Cuff is the editor in chief of gal-dem magazine, an independent UK print and online magazine for women and non-binary people of colour. Her award-winning journalism for publications including the Guardian, the Observer, Dazed and the Financial Times focuses on culture, social issues, lifestyle, media and identity. She's also a podcaster, host and speaker and has edited two books: Black Joy, an anthology, and Mother Country: Real Stories of the Windrush Children.
A British feminist writer and campaigner, Criado Perez' bestselling 2019 book Invisible Women used data to expose the way our world is built 'by and for men' – from the size of mobile phones to bias in medical research. A follow-up about how to close the gender data gap, Now You See Us, is planned for 2022. She's also known for campaigning to include a woman on British banknotes other than the Queen, leading to the introduction of £10 notes featuring Jane Austen in 2017.
Sharan is the founder and editor in chief of Burnt Roti magazine, the leading magazine for South Asian women in the UK. As a journalist, her work focuses on LGBTQ+ rights and sexual and mental health for young, South Asian and queer women; she came out as bisexual in 2019 and is the director of Middlesex Pride.
Politics, science and law
Professor Sarah Gilbert
A vaccinologist at the University of Oxford, Professor Gilbert led the team that designed the Oxford-AstraZeneca Covid-19 vaccine. She built on her previous work developing a vaccine for MERS (Middle East Respiratory Syndrome), another type of coronavirus, as well as her work with her own vaccine research group. The team began working on a vaccine in January 2020 using data on the virus's genetic structure published online by Chinese scientists. So far, more than 14 million people in the UK have received an Oxford-AstraZeneca vaccination.
At 37 years old, Ardern was the youngest female head of government in the world when she was sworn in as New Zealand's third female prime minister in 2017. The next year, she became the second-ever elected government official to give birth while in office. She has been applauded for the strict gun laws she introduced in the aftermath of mosque shootings in 2019 and for her swift response to the pandemic with the 'toughest border restrictions of any country in the world', which has so far kept the number of Covid deaths in New Zealand below 30.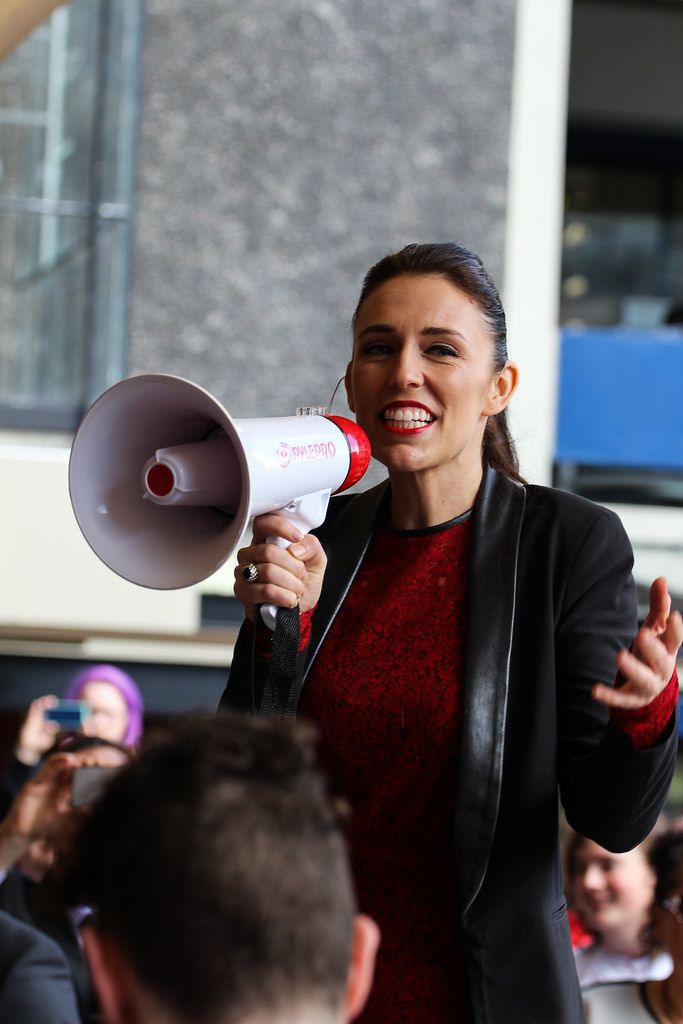 Credit: Ulysse Bellier
Brenda Hale, Baroness Hale of Richmond
Lady Hale was the first woman to serve as President of the Supreme Court of the UK. One of only three women to have ever been appointed to the Supreme Court. She's known for her record of being forthright in her calls for gender equality and the protection of human rights in UK courts, as well as for her declaration in September 2019 that prime minister Boris Johnson's suspension of parliament was unlawful – a ruling she says was 'a source of, not pride, but satisfaction'.
An attorney, solicitor, writer and women's rights activist, 'Dr Shola' is the founder of Women in Leadership, a digital magazine offering commentary, inspiration and support for 'women who are, or who aspire to be, the best in their chosen field'; cover stars have included Jameela Jamil, Julia Gillard and UN deputy secretary-general H.E. Amina J Mohammed. She is regularly approached for media comment on racial issues such as the Black Lives Matter protests of 2020. On her book, This Is Why I Resist: Don't Define My Black Identity, published in February 2021, Dr Shola told The Voice: 'Don't shy away from the discomfort of speaking on these issues. If you don't feel uncomfortable, then you're not having the right conversation.'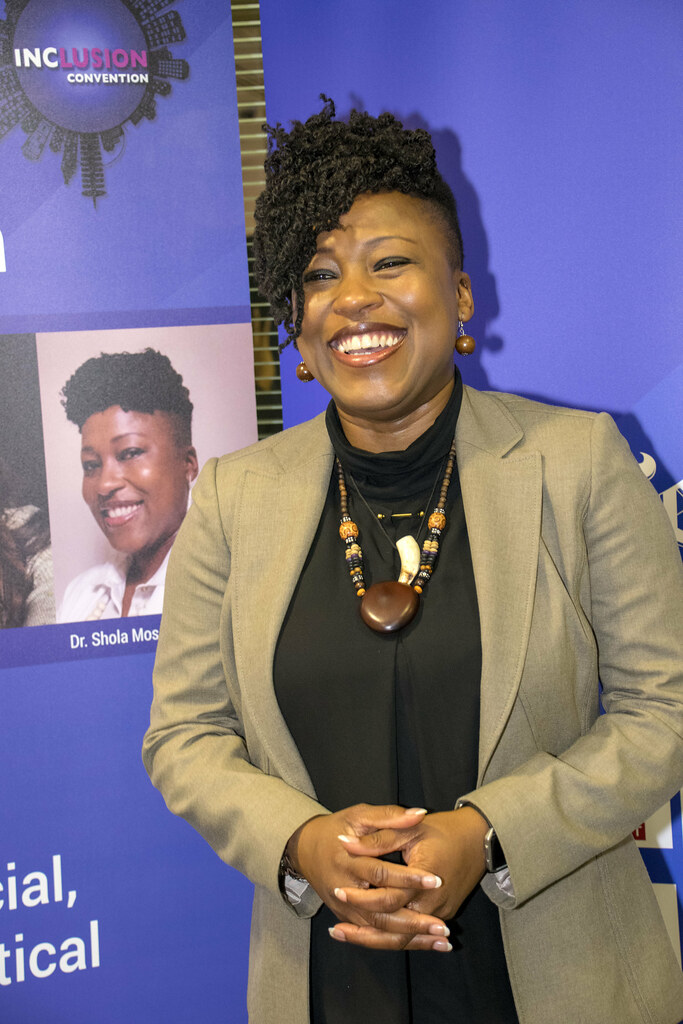 Credit: photographer695
Monica Lennon, Member of the Scottish Parliament for Central Scotland, launched the 'period poverty bill' that became Scotland's landmark Period Products (Free Provision) (Scotland) Act of 2020. The Act requires institutions in Scotland to provide free menstrual hygiene products. Lennon led the campaign for the new laws for four years, as an MSP and as Scotland's Spokesperson for Health and Sport. When the Act passed, she told the Guardian: 'This will make a massive difference to the lives of women and girls and everyone who menstruates… A few years ago there had never been an open discussion of menstruation in the Holyrood chamber and now it is mainstream.'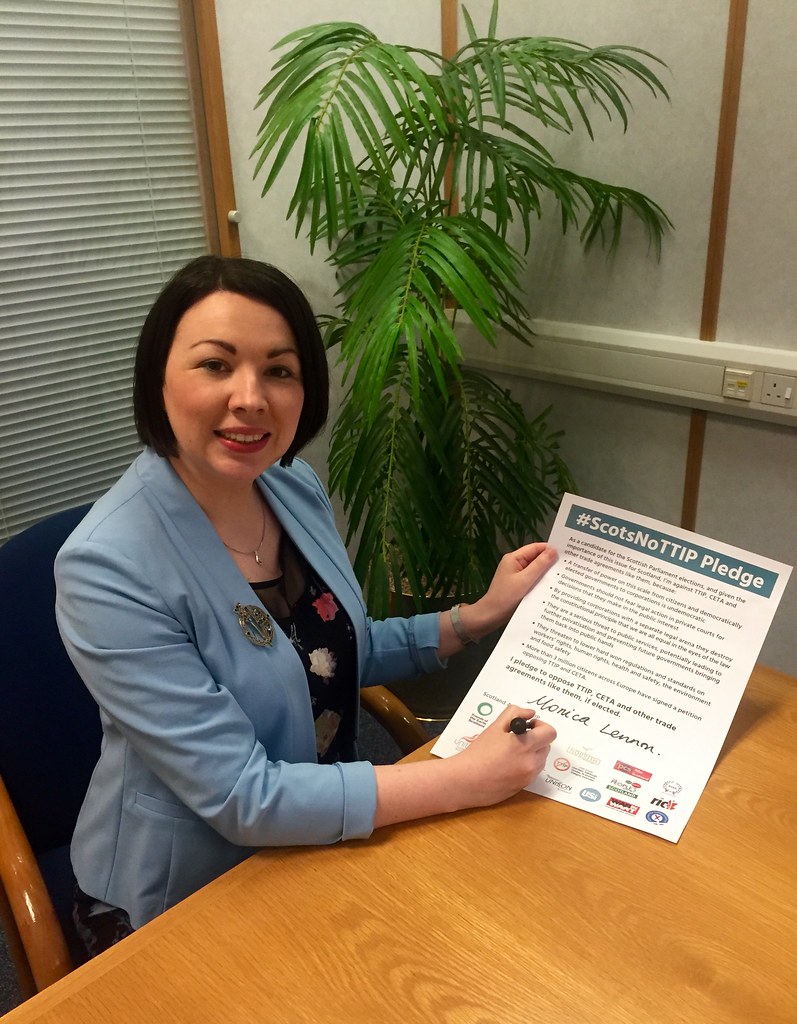 Credit: Global Justice Now
Merkel became Germany's first female Chancellor in 2005 and is now serving a record fourth term. Her time in office has been characterised by an open approach to immigration and multiculturalism, as well as strengthening international and European ties, leading many to call her the European Union's de facto leader.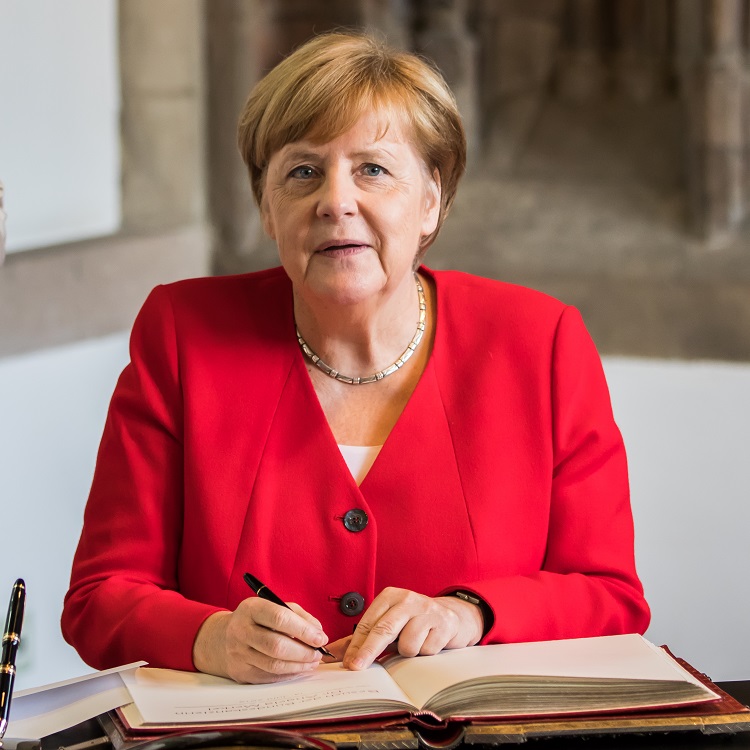 Credit: Raimond Spekking
Culture and sport
Professor Laura McAllister CBE
McAllister was among three women who successfully lobbied for the official recognition of women's football in Wales in 1992. She was captain of the Welsh women's national team and won 24 caps for Wales in her time as a national player, while also winning the Welsh Women's Cup twice for Cardiff City. Later, as chair of Sport Wales, she oversaw record-breaking successes at the Olympics, Paralympics and Commonwealth Games. She's now a political commentator and a professor at Cardiff University and has also served as a board member of Stonewall.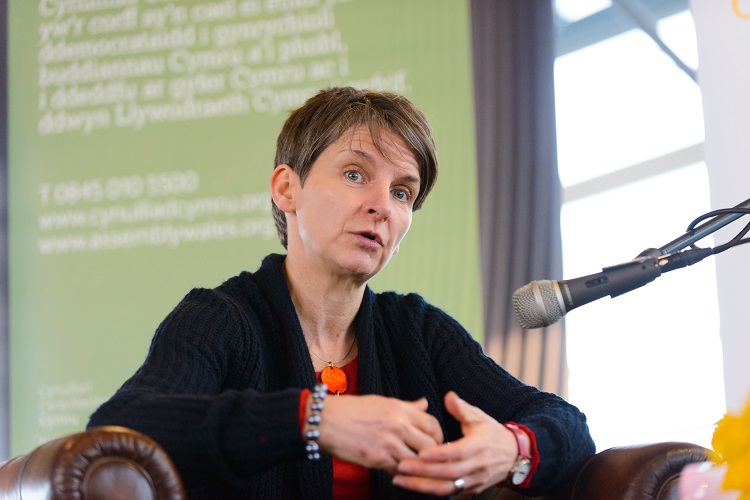 Credit: National Assembly for Wales from Wales
On March 1 2021, Zhao became the first Asian woman to win Best Director at the Golden Globe awards for her independent film Nomadland. After Barbra Streisand, she is the second woman ever to win the award. Zhao, who is Chinese and moved to the US as a teen, also won Best Motion Picture for the film, which had already swept awards ceremonies at film festivals around the world. It stars Frances McDormand as a woman who leaves her home to live a travelling life in the American West. Her next project is Eternals, a superhero blockbuster set to be released in November 2021.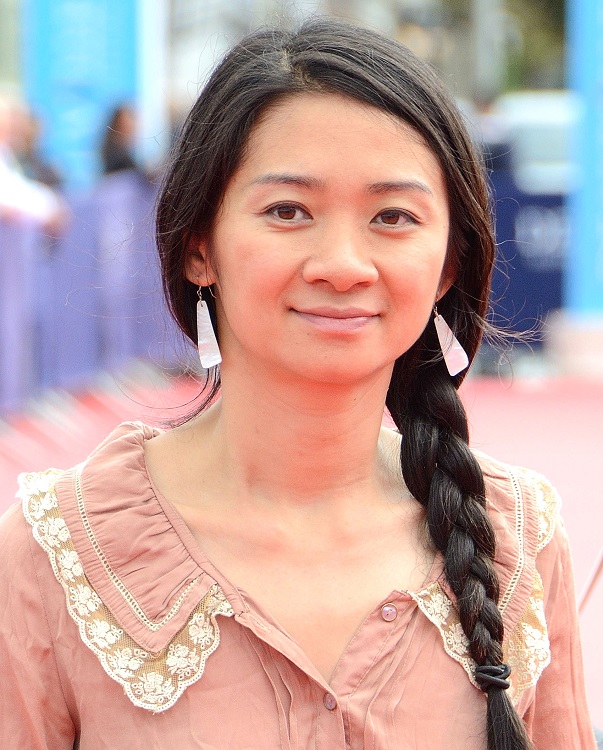 Credit: Vegafi
Sawayama is a British-Japanese pop singer-songwriter who successfully campaigned to remove a requirement for solo artists to be British or Irish citizens to be eligible for major UK music awards. Sawayama, whose music is inspired by the 90s, early 2000s and her pansexuality, was told she was 'not British enough' for the BRIT Awards and Mercury Prize despite living in the UK since she was a young child and holding indefinite leave to remain. After a sustained campaign, the British Phonographic Industry ruled in February 2021 that the awards can now go to artists who have been resident in the UK for more than five years. 'In my 26th year living in the UK I'm so proud that I can help make this systemic change for future generations so that in years to come we can see a more diverse definition of British musical excellence,' she said in a social media statement.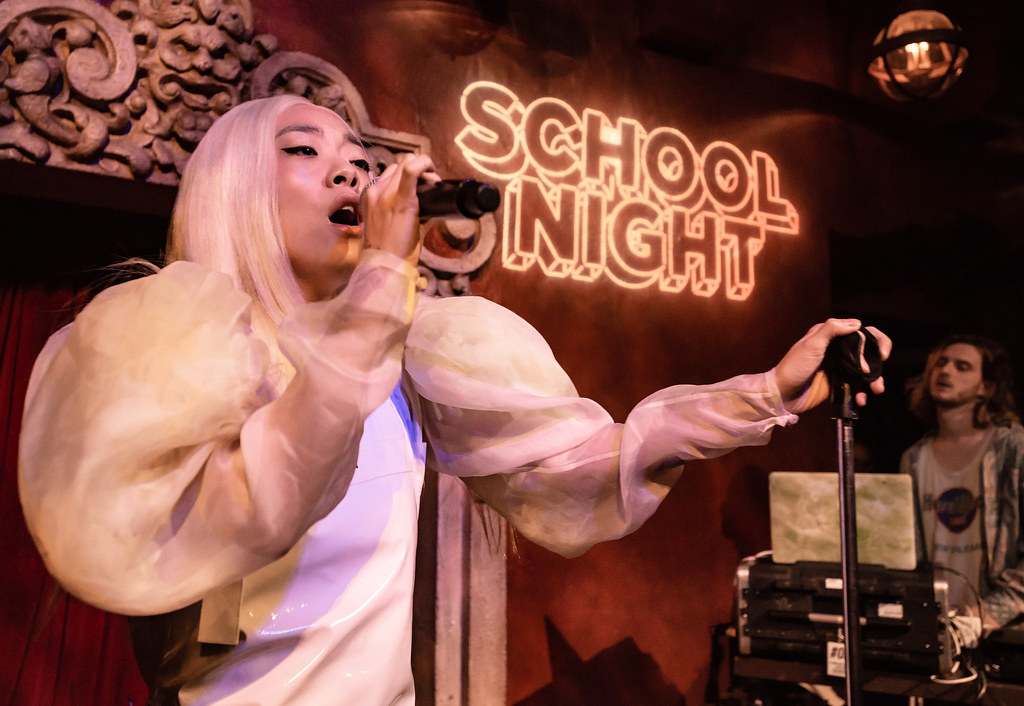 Credit: jus10h