Celebrating Inspiring LGBT+ Figures for Pride Month 2020
As part of our #PrideMonth celebrations, this blog highlights the work and achievements of inspiring LGBT+ people and activists in the UK, from a range of professional fields. Many of these influential figures have been a voice for change on LGBT+ issues, and we are proud to share their stories and work.
Phyllis Akua Opoku-Gyimah
Photo: Wikimedia Commons/ Sarah Jeynes
Phyllis Akua Opoku-Gyimah AKA Lady Phyll, Co-founder of Black Pride UK and Executive Director of the International LGBT+ charity "Kaleidoscope Trust". Lady Phyll has spent over 20 years advocating for the rights of workers. She sits on the Trades Union Congress (TUC) race relations committee. She is also a trustee of the LGBT+ charity "Stonewall". In 2016, Lady Phyll publicly rejected an MBE to protest Britain's role in formulating anti-LGBT+ penal codes across the Commonwealth.
Linda Riley
Linda Riley is the Ex-Director of US-based LGBT campaign group GLAAD and an adviser to the Labour Party on Diversity issues. Linda is also a patron of Diversity Role Models, an LGBT anti-bullying charity and Action Breaks Silence, which empowers women in the developing world to protect themselves against physical and sexual assault.
A former Stonewall award winner and Icon of the year 2018, Linda founded the European Diversity Awards, the British LGBT Awards, the Diversity Careers Show and Opportunities for Women. Linda is also the Creator of the campaign #No2LGBTHate.
She is currently the publisher of the iconic DIVA magazine, Europe's leading magazine for LGBTQI women.

Biography via http://www.diversityinmediaawards.com/linda-riley.html
Alison Camps
Alison Camps is the Co-Chair of Pride in London, leading the team that delivers the UK's biggest, award-winning LGBT+ event, where her mission is to build a Pride in London that sets the standard for diversity and inclusion.
Jameela Jamil
Photo: Wikimedia Commons/ aitchisons
Jameela Jamil is a British actress, radio presenter, model, writer and activist. She began her career on T4, where she hosted a pop culture series from 2009 until 2012. She then became the radio host of "The Official Chart" and was co-host of "The Official Chart Update" alongside Scott Mills on BBC Radio 1. She was the first solo female presenter of the BBC Radio 1 chart show. Jameela starred in the American comedy series "The Good Place". In 2018, she started a social media campaign called 'I Weigh', a movement to make us feel valuable and ensure women are not defined by their body and their weight. The movement encourages all people to post images of themselves saying things in their life that they are grateful for.
Jan Gooding
Jan Gooding was Stonewall's Chair of Trustees from April 2014 until April 2020. She is Chair of PAMCo (Publishers Audience Measurement Company), an Executive Committee member of WACL (Women in Advertising and Communication London), and a Fellow of the Marketing Society.

Biography via Stonewall.
Paris Lee
Photo: Wikimedia Commons / Dominic Davies
Paris Lee is an English journalist, presenter, and transgender rights activist. She topped the Independent on Sunday's 2013 Pink List, came second in the 2014 Rainbow List, and was awarded the Positive Role Model Award for LGBT in the 2012 National Diversity Awards. Paris is the first Trans columnist at Vogue and was the first Trans woman to present shows on BBC Radio 1 and Channel 4.
Sandi Toksvig OBE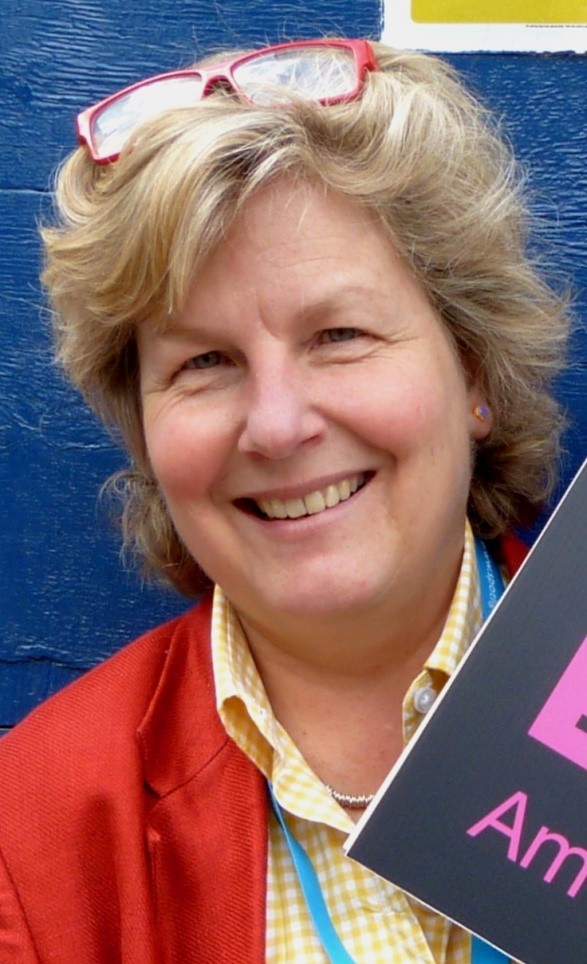 Photo: Wikimedia Commons / Amnesty International UK
Sandra Birgitte Toksvig, OBE is a British-Danish writer, comedian, broadcaster, actor, and producer on British radio, stage, and television. She is also a political activist, having co-founded the Women's Equality Party in 2015. She has been a presenter on the Great British Bake Off and currently hosts QI.
Captain Hannah Graf MBE REME
Captain Hannah Graf is an Officer of the British Army serving with the Royal Electrical and Mechanical Engineers. She is a decorated Officer, having deployed to Afghanistan, Kenya and Canada.
In 2013, Hannah came out as a transgender woman and became one of the highest-ranking transgender soldiers within the British Army. As part of the Army LGBT Forum, she became the Army's Transgender Representative where she had the responsibility to advise Senior Army commanders on transgender policy, educate the wider Defence and, most importantly, mentor and support the Army's many transgender soldiers.
Hannah is a patron of the charity "Mermaids". She was awarded an MBE on the 2019 New Year's Honours List for her services to the LGBT community in the military.

Biography via Hanna Graf's website.
Evelyn Asante-Mensah OBE
Evelyn Asante-Mensah OBE has worked with a huge spectrum of organisations for over 30 years, tackling inequalities in health and social care. She is currently Chair of Pennine Care NHS Foundation Trust, Arawak Walton Housing Association and Bridging the Gap (Manchester). Evelyn served as a commissioner for the Equality and Human Rights Commission until January 2017.
She was awarded an OBE in 2006 for services to ethnic minorities in the field of health. Evelyn was included in the Independent's 100 most influential LGBT people for three consecutive years and was shortlisted for the New View 50 most influential BAME people in the public sector.
Munroe Bergdorf
Munroe Bergdorf is a British model and activist. Munroe is an influential speaker on transgender rights and anti-racism. She won 'Changemaker of the Year' at the 2018 Cosmopolitan Awards, and was awarded an honorary doctorate in 2019 by the University of Brighton. She joined UN Women UK as an advocate in 2019, supporting its #DrawALine campaign, aiming to put a stop to female genital mutilation (FGM).
Rosie Jones
Rosie Jones is a British comedian. She has written for panel shows Harry Hill's Alien Fun Capsule, Would I Lie to You?, The Last Leg and 8 Out of 10 Cats Does Countdown, and has appeared as a guest on The Last Leg, 8 Out of 10 Cats, 8 Out of 10 Cats Does Countdown and Hypothetical. Rosie has cerebral palsy and incorporates this into her comedic style. Rosie has spoken out about how disabled people are portrayed in the media and has called for more disabled characters on TV who are "gritty, and flawed, and three-dimensional as every other person is".
Charlie Craggs
Charlie Craggs is a British transgender activist and author from London. She was listed in The Independent newspaper's 2015 "Rainbow List" of the 101 most Influential LGBT+ people in the UK.
In 2017, Craggs published her first book, "To My Trans Sisters", a collection of letters by successful trans women. In 2018, the book was a finalist in the 30th Lambda Literary Awards. Craggs began a campaign in 2018 for the inclusion of a transgender rainbow flag emoji in Unicode, which was subsequently included in 2020.
Clare Balding OBE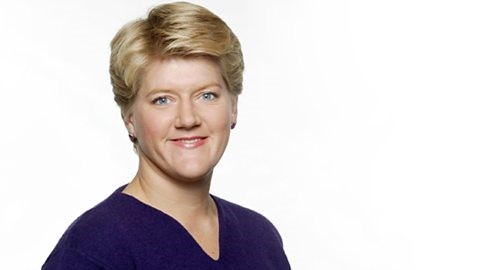 Photo: Wikimedia Commons / Noel Samson
Clare Balding OBE is a TV Broadcaster and one of the most iconic LGBT+ figures in the sporting world. She currently presents for BBC Sport, Channel 4 and BT Sport and has reported from six Olympic games during her career.

Biography via Lesbian Visibility Week.
Christine Burns MBE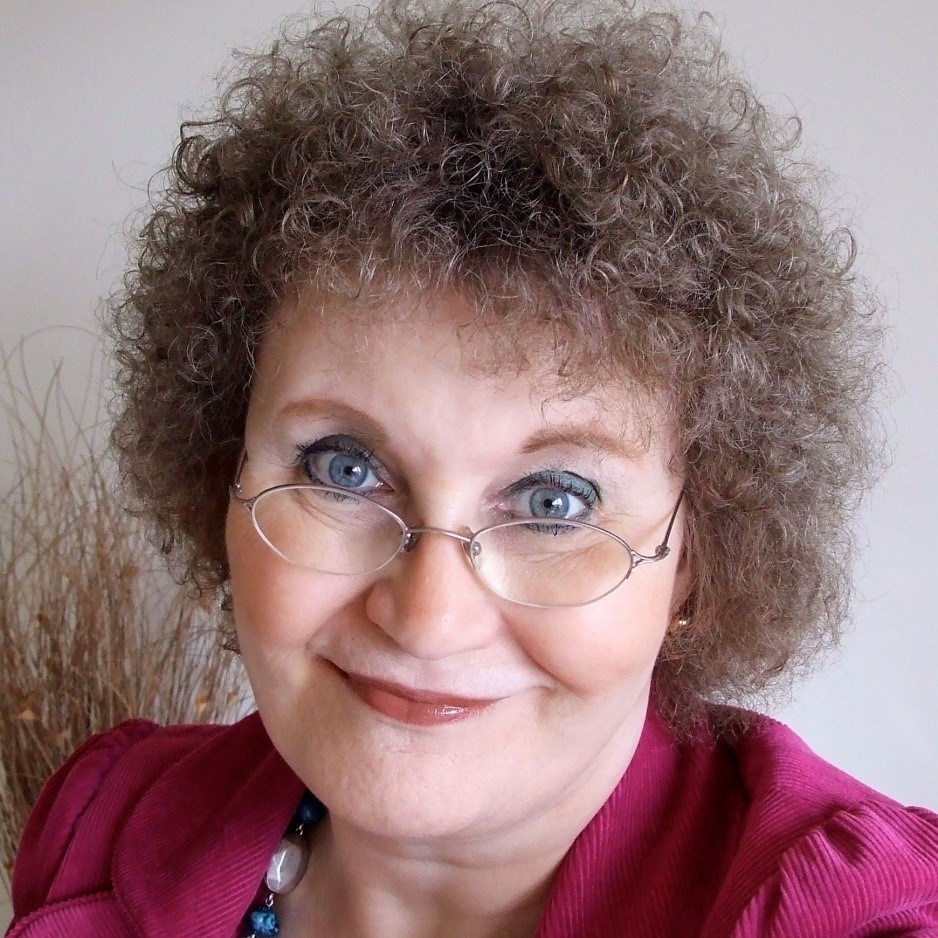 Photo: Wikimedia Commons / plainsense
Christine Burns MBE is a British political activist who campaigned for over 25 years for the civil rights of trans people. She was a leading figure in "Press for Change" for 15 years, developing trans-self-awareness, working on the Gender Recognition Act and regularly appeared in the media on the campaign's behalf. Burns was awarded an MBE in 2005 in recognition of her work representing transgender people. In 2011, she ranked 35th on the Independent on Sunday's annual Pink List of influential lesbian, gay, bisexual and transgender people in the United Kingdom.
Sofie Hagen
Photo: Tore Sætre / Wikimedia
Sofie Hagen is an award-winning queer London-based Danish comedian, campaigner for fat acceptance, host of Made Of Human podcast, author of Happy Fat.
Jack Monroe
Photo: Wikimedia Commons / Fox Fisher
Jack Monroe is a non-binary lesbian food writer, journalist and activist. They campaign on food poverty. Jack has written several successful budget cookbooks including Cooking on a Bootstrap and Tin Can Cook. They also co-host the BBC's Daily Kitchen Live.
Roberta Cowell
Roberta Cowell was a British racing driver and Second World War fighter pilot who flew Spitfires. She was the first known British trans woman to undergo sex reassignment surgery. She died in October 2011 at the age of 93.
Laurie Williams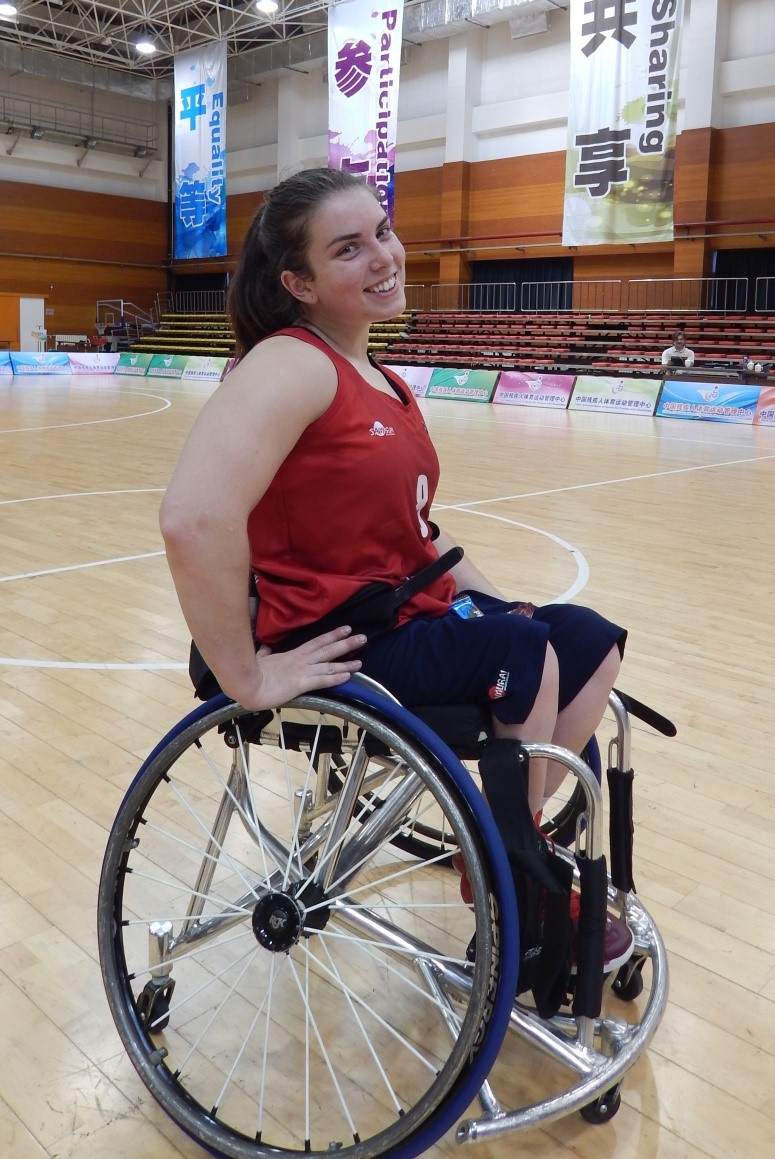 Photo: Wikimedia Commons / Hawkeye7
Laurie Williams is a wheelchair basketball player who competed at the 2012 Paralympics in London, and the 2016 Paralympics in Rio, where she represented Great Britain. Williams is hoping to make it a third Games when Tokyo is rescheduled.

Biography via Lesbian Visibility Week.
Lyra McKee
Photo: Wikimedia Commons / International Journalism Festival
Lyra McKee was a journalist from Northern Ireland who wrote about the consequences of the Troubles (Northern Ireland Conflict). Lyra wrote the inspirational 'A Letter To My 14-year-old Self', in which she talks about facing challenging times at school and coming out as gay to her mother. On 18 April 2019, McKee was fatally shot during rioting in Derry. Shortly before her death, Irish Times writer Martin Doyle featured McKee in his article "Best of Irish: 10 rising stars of Irish writing".
Sara Canning

Sara Canning is the partner of the late journalist Lyra McKee who was tragically murdered in 2019. Since her partner's death, Canning has become a prominent campaigner for same-sex marriage in Northern Ireland, which finally become law in 2020.

Biography via Lesbian Visibility Week.
Sue Perkins is an English comedian, broadcaster, presenter, actress, and writer. Originally coming to prominence through her comedy partnership with Mel Giedroyc in Mel and Sue, she has since become best known as a radio broadcaster and television presenter, notably of The Great British Bake Off and Insert Name Here.
---
Some of the above information has been sourced from Wikipedia.