Peshwari Naan Pizzas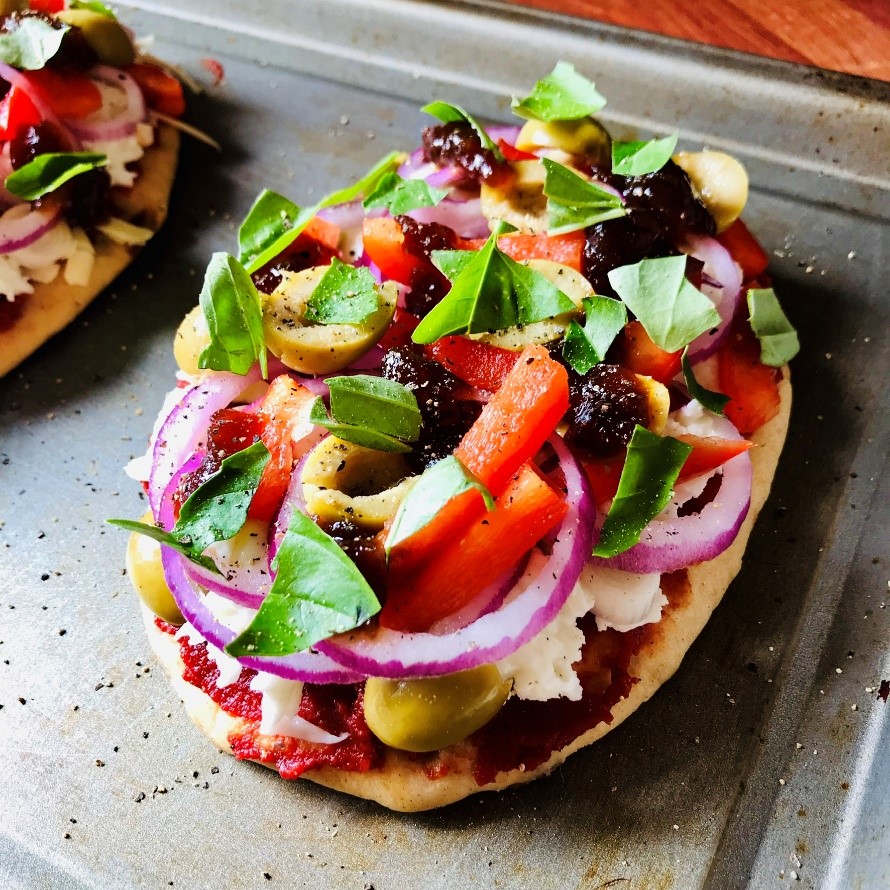 Ingredients
2 mini Peshwari naan bread
100g tomato purée
30g grated extra mature cheddar
50g red onion
25g green olives
100g cherry tomatoes
50g light mozzarella
25g red onion chutney
Handful fresh basil
Salt and pepper
Method
Place the naan bread bases onto two baking trays lined with greaseproof paper and preheat your oven to gas mark 7/220⁰C.
Spread on the tomato purée and sprinkle on the grated cheese. Add the sliced red onion, olives, and cherry tomatoes and top with the mozzarella and chutney. Sprinkle over the basil and season with salt and pepper.
Bake for about 15 minutes or until golden brown.
Serve with a salad for a delicious summer dinner.
by Lucie Wilson, Hampshire Federation