Friendship Flowers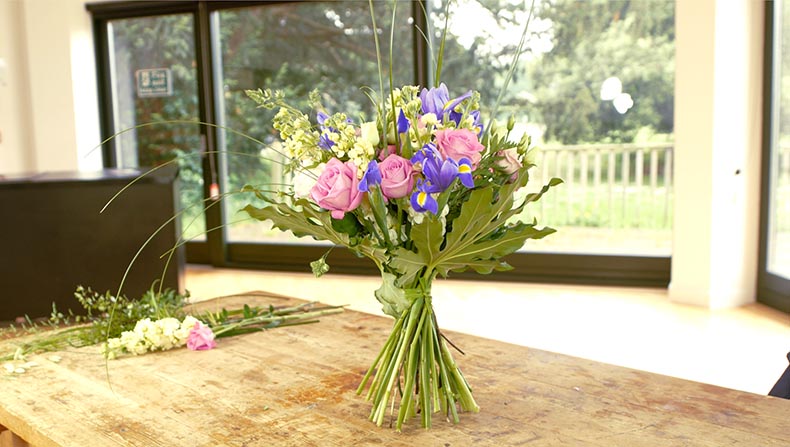 You will need:
Use seasonal flowers and foliage of your choice. We used:
Irises
Lisianthus
Roses
Stocks
Mixed garden foliage
Wild grasses
3 large fatsia leaves
Flower scissors
Raffia/ string
Recycled paper for wrapping
To make:
1. Strip the bottom 2/3rds of the stems of their leaves.
2. Start with a piece of foliage and begin adding flowers at a 45-degree angle.
3. Continue to add flowers and foliage with the same angle and direction, turning the bouquet towards you on each addition.
4. Continue until all the flowers are used up and evenly distributed and you are happy with it.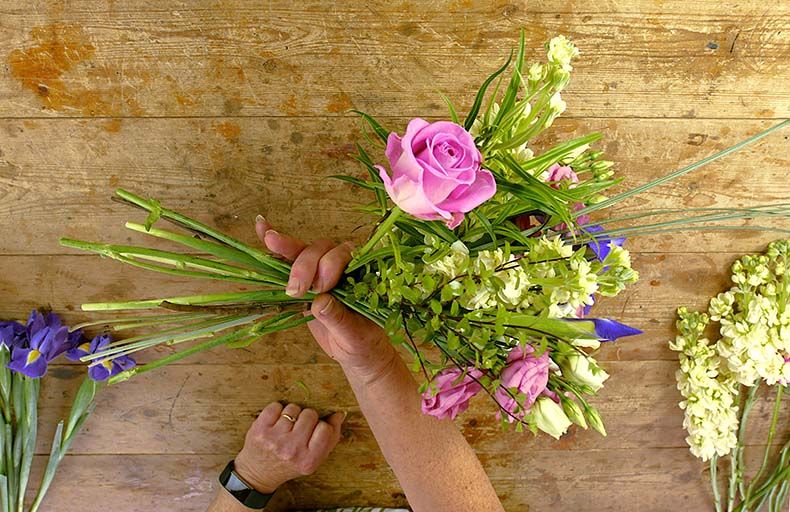 5. Take care to look at the top and retrieve any flowers that have dropped down by gently pulling them up below the head.
6. Check there are no leaves on and below the holding/binding point and the stems have created a spiral.
7. Add 3 large leaves around the bouquet to create a collar and tie off with string/raffia just above the holding point.
8. Hold all the stems together and cut them straight across the bottom to the required length.
9. Wrap in recycled paper and attach a tag if you wish.
Watch the video tutorial
Watch and follow along as former Denman Tutor Christine Pearce demonstrates how to make WI Friendship Flowers.