Spicy Moroccan Vegetables
Spicy Moroccan Vegetables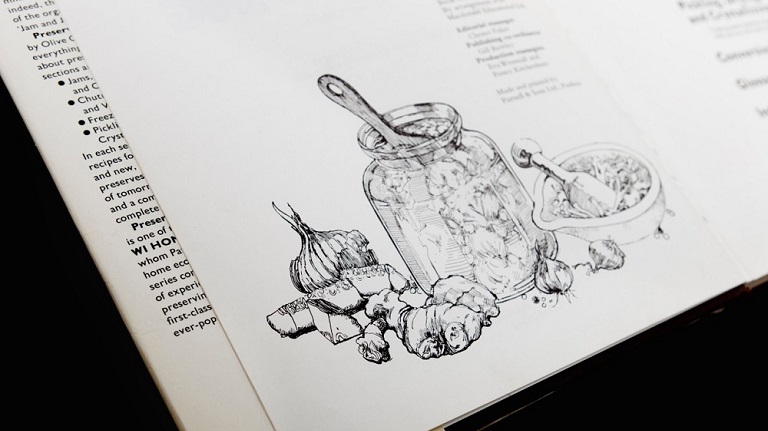 Seven vegetables are used in this dish, as seven is considered a lucky number in Morocco.
Serves: 6
Preparation: 1½ hrs
Ingredients
1 tbsp olive oil
1 onion, chopped
400g can chopped tomatoes
1 vegetable stock cube
1 garlic clove, crushed
½ tsp dried chilli flakes
1 teaspoon ground cumin
salt and freshly ground black pepper
2 tbsp chopped fresh parsley
Vegetables
225g new potatoes
2 carrots
1 small white cabbage
1 turnip
1 parsnip
175g broad beans
4 celery sticks
1 small aubergine
1 small sweet potato
½ butternut squash
Method
Choose six vegetables from those listed (the onion is the seventh) and prepare them, peeling, de-seeding and cutting into chunks where necessary.
Heat the oil in a large saucepan and fry the onion until golden.
Add the tomatoes, stock cube, garlic, chilli flakes and cumin.
Season, add 300 ml (10 fl oz) of water and bring to boil.
Add whichever six vegetables you are using in rotation, starting with the new potatoes, carrots or cabbage. Cover and simmer for 10 minutes.
Next add the turnip, parsnip, broad beans or celery and cook for a further 10 minutes.
Lastly add the aubergine, sweet potato or squash and cook for another 10 minutes.
Serve sprinkled with the parsley and couscous.
Tip
The secret is to cook whichever vegetables you select in the right order, so follow the sequence of cooking given here.