Membership Booklet 2019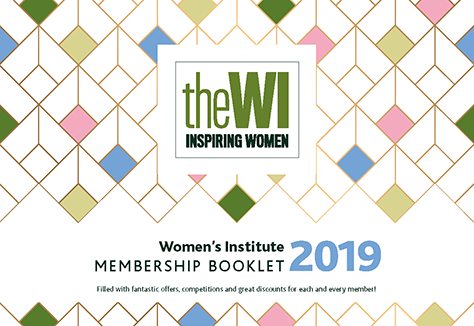 The Membership Booklet is a flagship member benefit of which is given directly into the hands of both existing and new WI members upon membership renewal (or becoming a member) each January.
The publication incorporates the WI membership card, important WI information and includes a multitude of exclusive offers, discounts and competitions for WI members.
Please take advantage of the great offers within this digital issue by clicking here.
The Women's Institute Membership Booklet, the Little Book of Summer Reader Offers and Little Book of Christmas Reader Offers are produced on behalf of the WI by Chris Tompkins & Associates Ltd – Chris.tompkins@ctanda.co.uk - 01462 417 418/07773 283 284 - www.ctanda.co.uk
Contact the NFWI
Phone: 020 7371 9300
Open hours: 9am–5pm Mon–Fri
Address: 104 New Kings Road, London SW6 4LY
Or fill in the contact form... to email a specific department