How WIE raises revenue on behalf of the NFWI
WI Life membership magazine
WIE publishes the WI membership magazine, WI Life on behalf of the NFWI. WI Life forms part of the membership package and is published eight times a year.
In line with WI values, WI Life is printed on FSC-approved paper using vegetable based ink. It is delivered direct to members' homes in a 100% biodegradable polywrap.
Keeping every member informed about what is happening nationwide, at HQ and at Denman College, with campaign updates, stories and features on members' activities and interests, WI Life is the key communication tool of the organisation.
WI Products
WIE is always looking for attractive and useful items for WI members. Featuring the WI logo, whether it is a WI apron to be worn in the kitchen or a member's badge to be worn at a WI meeting, there's something here for every WI member:
All items can be ordered from Brechinset on 01986 785234 or visit our shop.
WI Diary
WIE produces a bespoke WI member's diary, which can be purchased either through federations or direct from WIE.
WI Voucher Booklet
The WI members' voucher booklet, which contains the membership card, is sent out to WI secretaries in December for distribution at the first meeting of their WI in the New Year. This not only gives members a wide variety of special offers and discounts but also means that there is no cost to the organisation for printing and distributing the membership cards in time for renewals.
Sponsored Samplings
| | | | |
| --- | --- | --- | --- |
| | | | Commercial clients are keen to send samples to WI members and WIE has now recruited a total of 3,963 Enterprise Contacts out of 6,354 WIs who are happy to receive these samples. Follow the link to learn more about sampling. |

The NFWI Annual Raffle
WIE co-ordinates the printing, production and distribution of tickets with lottery specialists, CFP. Federations receive 60% of the proceeds from ticket sales in their region to help fund their own aims and objectives.
Each year, WIE assists the funding of this key event by raising funds through sponsorship. Either a single sponsor is sought or stands are sold to commercial companies and charities.
Sponsorship
WIE actively seeks commercial partnerships and, as with Marks and Spencer and the Carbon Challenge, works closely with the NFWI and Denman on sponsorship opportunities for its campaigning and other projects such as the Cookery School.
Follow the link to learn more about the NFWI AGM and other sponsorship opportunities.
Denman Days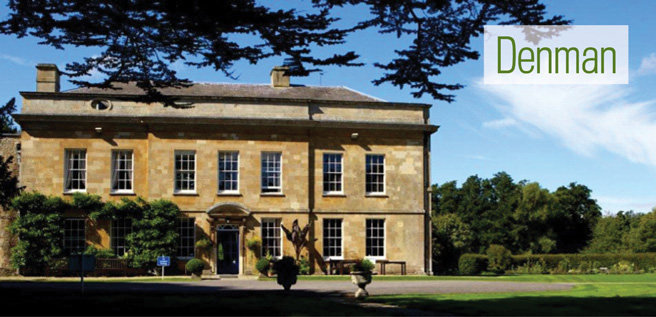 Denman Days offer the chance for commercial companies to present their goods or services directly to WI members, who then 'cascade' the information to their federations and WIs.The idea of using Denman as a venue to promote their products is sold to clients as part of an overall marketing'package'. Follow the link to learn more about conferences and events at Denman.
WI Stationery
Each WI secretary and treasurer needs to have access to the organisation's official stationery, ranging from account books to poster pads. Exceptionally, WI stationery is produced by WIE as a service rather than focusing on profit.
All stationery items can be ordered from Brechinset on 01986 785234.
Contact the NFWI
Phone: 020 7371 9300
Open hours: 9am–5pm Mon–Fri
Address: 104 New Kings Road, London SW6 4LY
Or fill in the contact form... to email a specific department