International Day for the Elimination of VAW and White Ribbon Day
NFWI-Wales held two events at the Senedd on 25 November bringing together stakeholders to mark the International Day for the Elimination of Violence Against Women and White Ribbon Day.
At the cross-party stakeholder event, sponsored by Joyce Watson AM, NFWI-Wales Chair Mair Stephens spoke about the commitment of the WI to ending violence against women through the Not in my Name campaign and highlighted the action that federations will be taking during the 16 Days of Activism.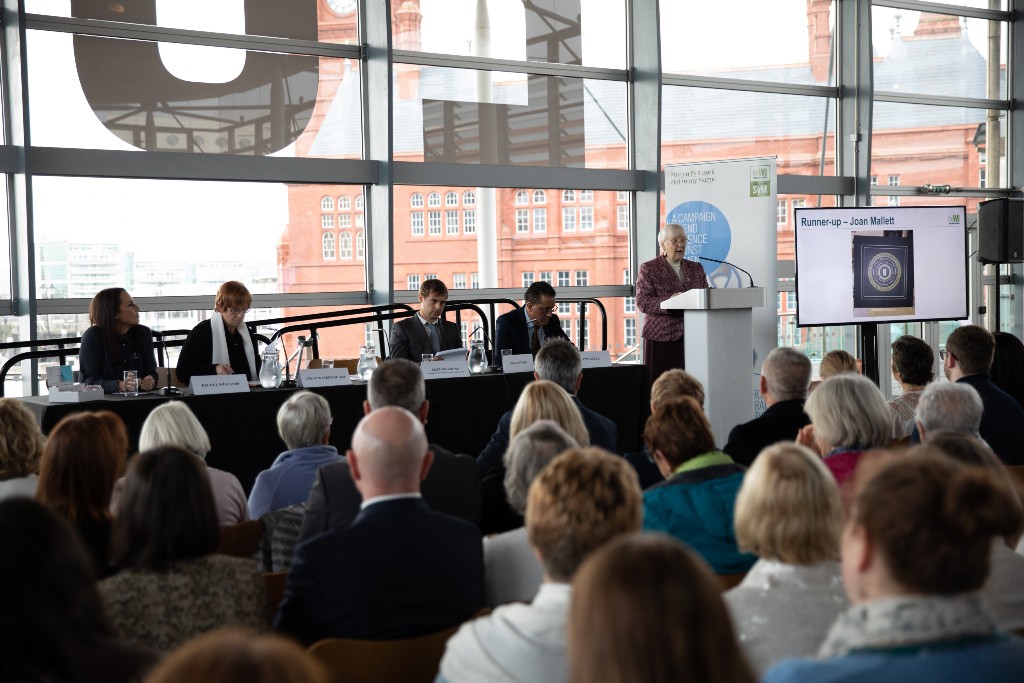 The event was also addressed by Nazir Afzal, National Adviser for Violence Against Women, Domestic Abuse and Sexual Violence; Rachel Williams, domestic abuse survivor and campaigner; and Will Hayward, social affairs correspondent at WalesOnline, the Western Mail and South Wales Echo.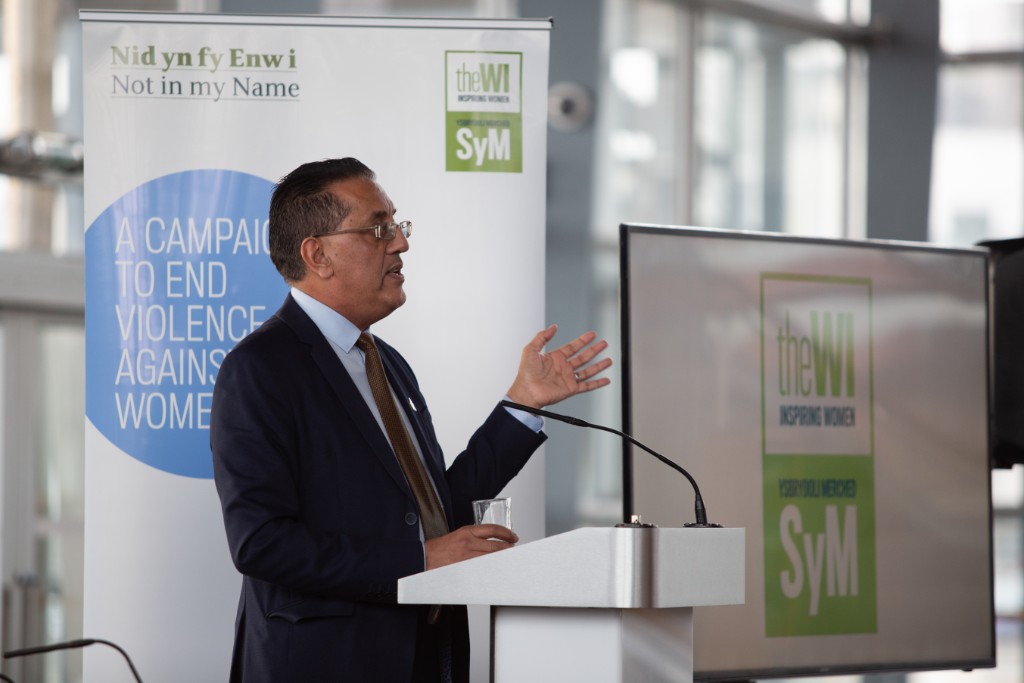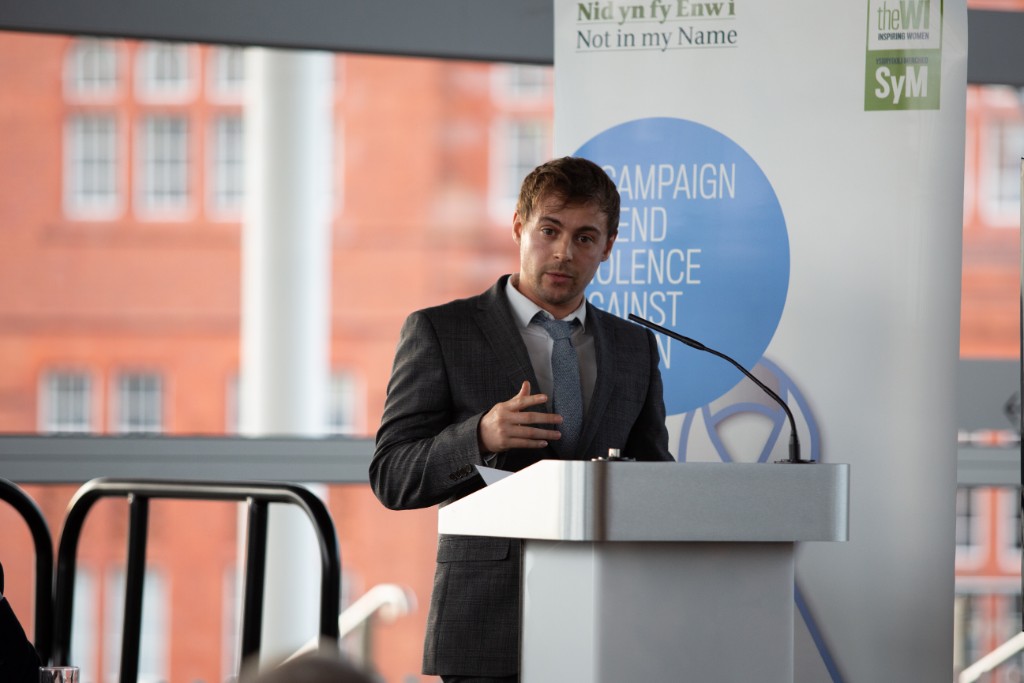 During the afternoon stakeholders had an opportunity to take part in workshops led by Welsh Women's Aid and White Ribbon UK.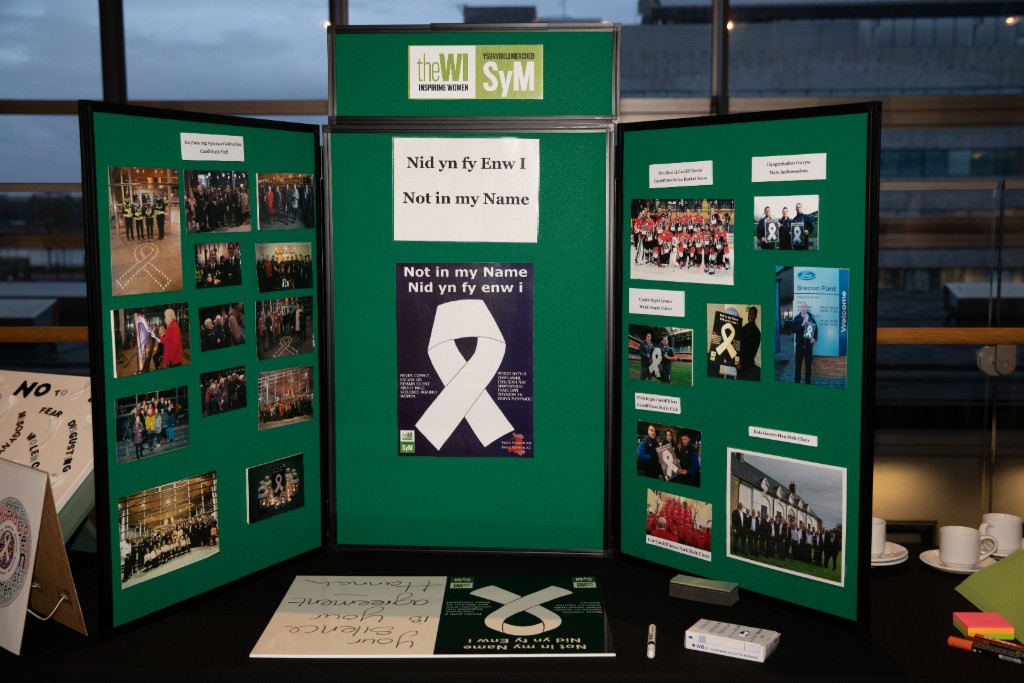 The stakeholder event was immediately followed by a Candlelight Vigil on the steps of the Senedd to show solidarity with victims of the violence against women across the world. Supporters took part in a short walk around the Pierhead building with candles. Speakers at the vigil included Mair Stephens; Joyce Watson AM; Jane Hutt AM, Deputy Leader and Chief Whip; Hannah, a past client of New Pathways; PC Michael Taggart, North Wales Police; and several AMs from all political parties – Jack Sargeant AM; David Melding AM; Dr Dai Lloyd AM; and Caroline Jones AM. The vigil ended with a wonderful performance by Decibelles, a female group from Cardiff University's A Cappella Society.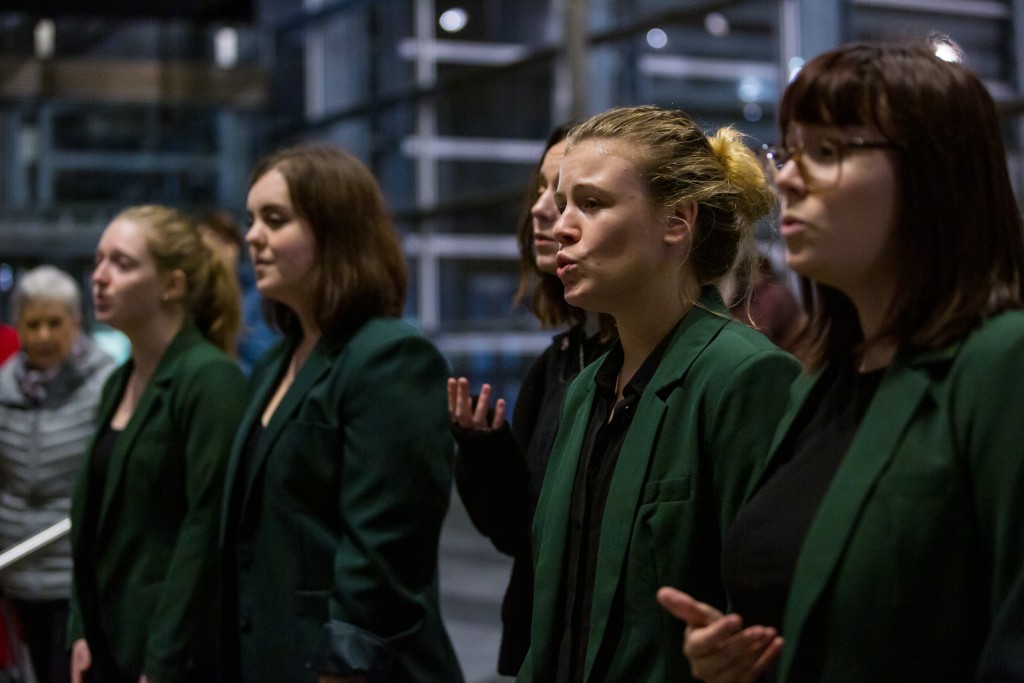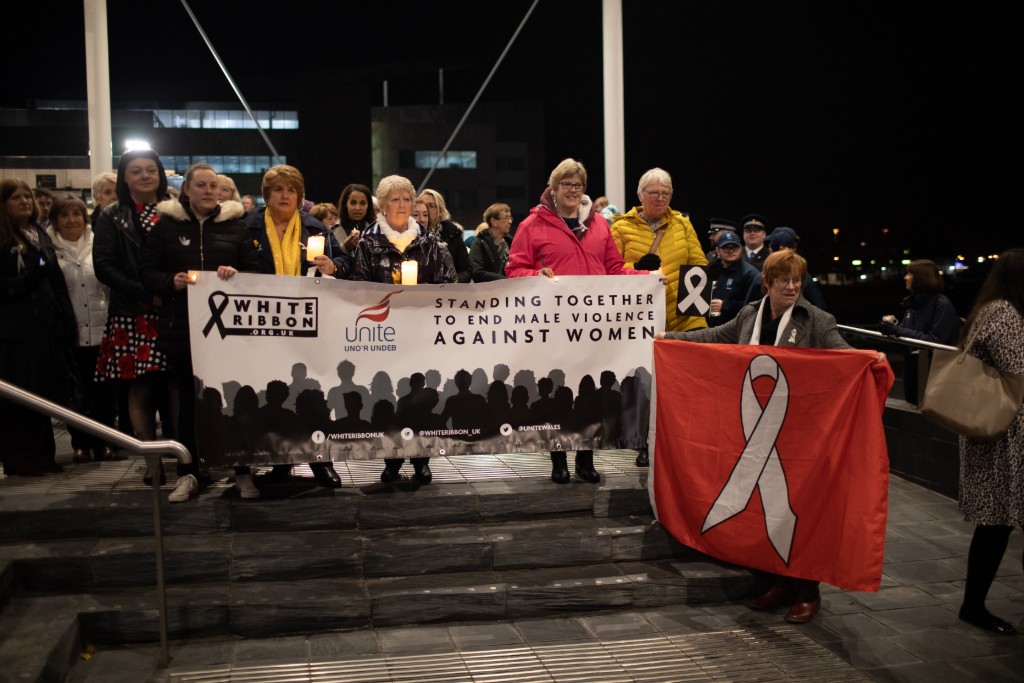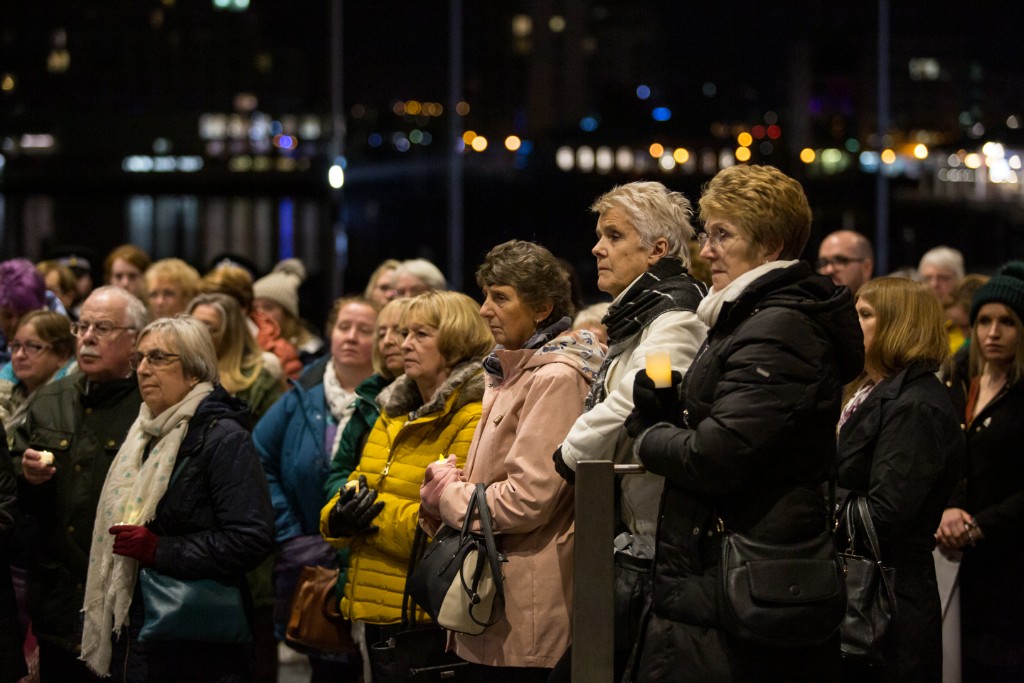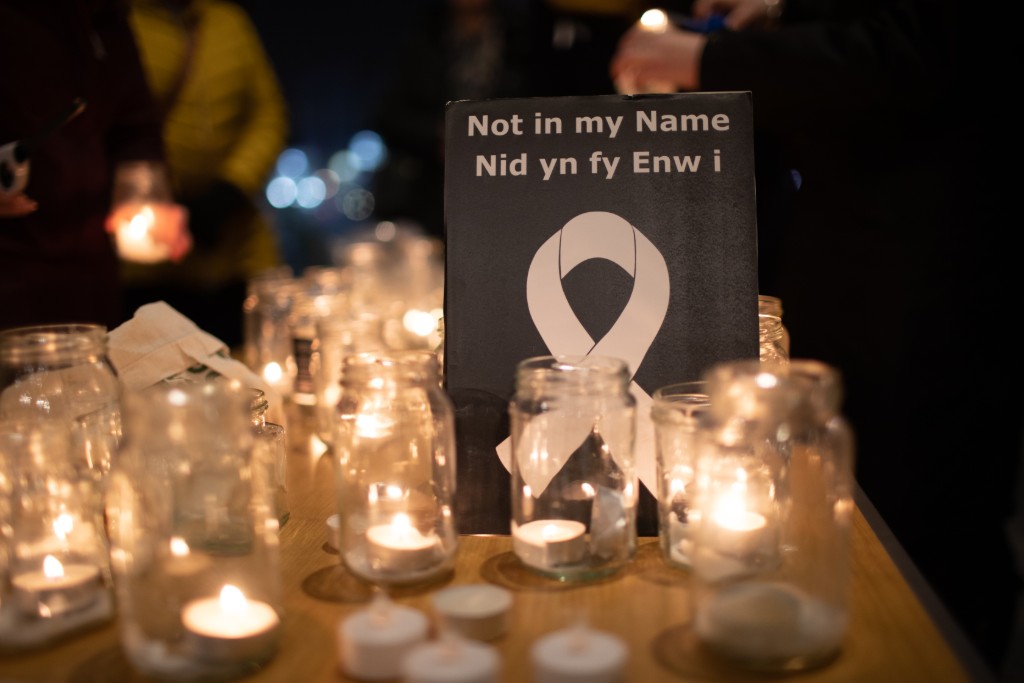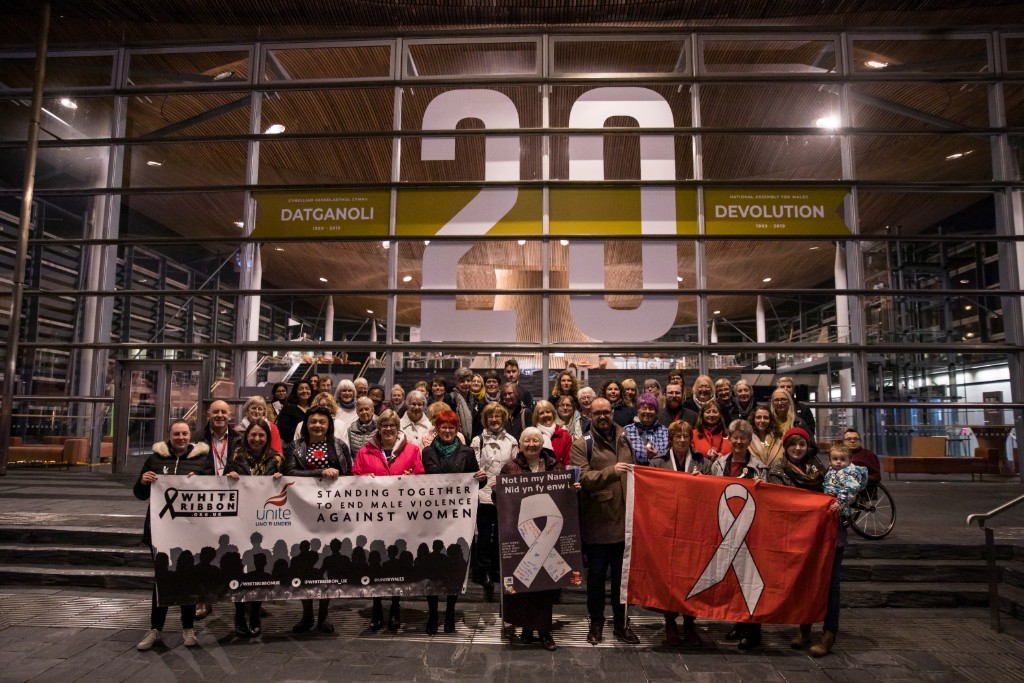 Contact the NFWI
Phone: 020 7371 9300
Open hours: 9am–5pm Mon–Fri
Address: 104 New Kings Road, London SW6 4LY
Or fill in the contact form... to email a specific department