Seasonal Recipe
Goji, Buckwheat and Chia Seed Granola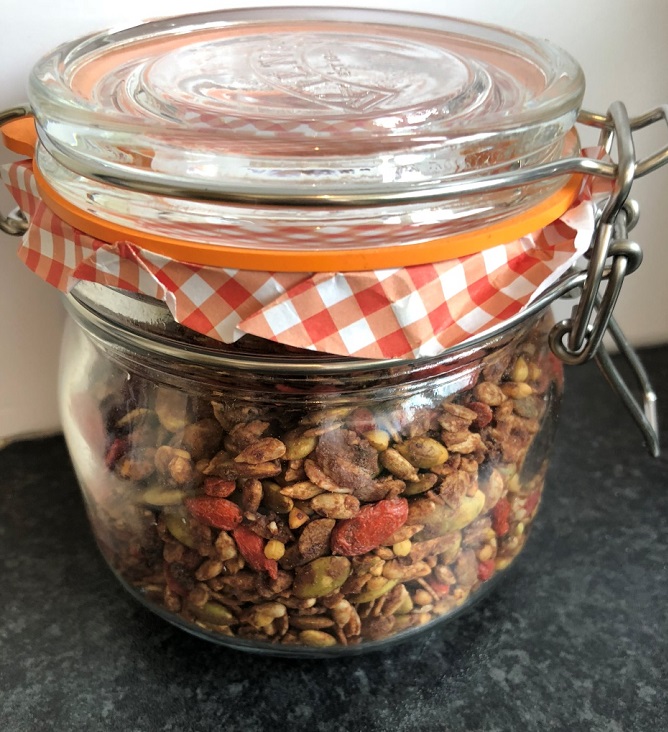 Recipe by Ashley Keen
Ingredients
220g oats
200g buckwheat
200g pumpkin seeds
200g sunflower seeds
200g goji berries
50g chia seeds
110g coconut oil
150g honey
1 tsp Sea salt
3 tbsp. Cacao
Method
Preheat your oven to 170◦C/Gas 3.
Melt the coconut oil and honey together and stir in the rest of the ingredients.
Bake for 10 minutes, remove and stir. Repeat until everything is golden.
Leave to cool – it will crisp up in this time.
Store in a sealed container for up to a month.
Contact the NFWI
Phone: 020 7371 9300
Open hours: 9am–5pm Mon–Fri
Address: 104 New Kings Road, London SW6 4LY
Or fill in the contact form... to email a specific department