Recipes
The WI is the home of good food and great recipes. Explore these recipe web pages and find an interesting and varied selection of recipes to tempt you and your family; suitable for simple dining to special occasions.
For a great seasonal menu idea that uses the best of local produce go to: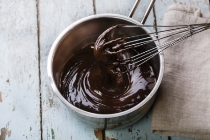 Coming Soon:
A new monthly food feature from the NFWI Food and Cookery Adviser with inspiration and tips, seasonal menu ideas and interesting food news.