Crafts Beautiful magazine projects
Every month we'll be giving you a brand new project to try from the WI pages of Crafts Beautiful magazine.
Have fun and get crafting!
April's Crafts Beautiful project...
Millefiori Eggs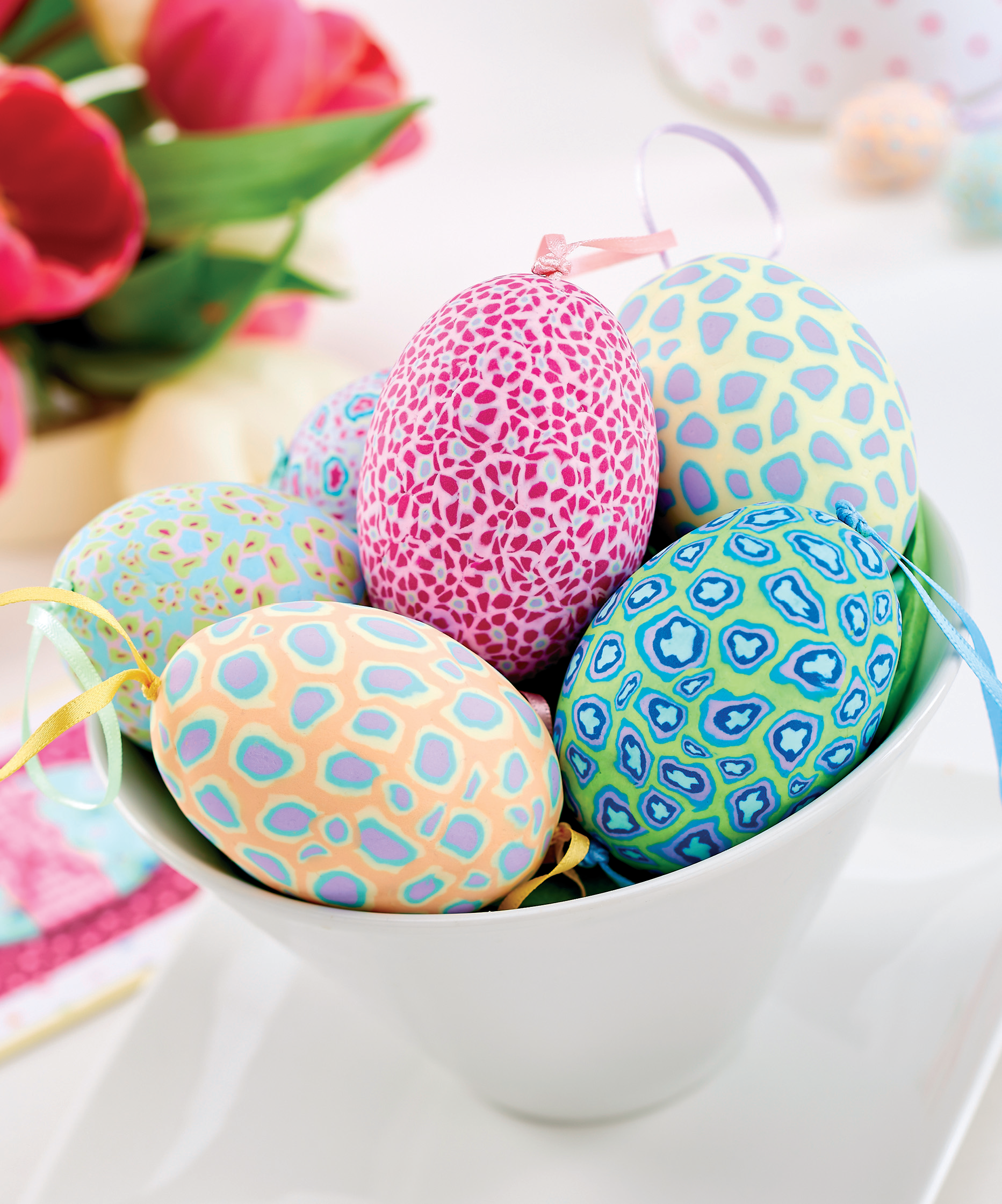 What you need:
Polymer clay, Fimo: Soft, peppermint; raspberry;
pacific blue; Special Effect, vanilla; peach; rose; lilac; aqua; mint
Eggs, white, six
Ribbon, co-ordinating
Cardstock, yellow
Paper, polka dot
Headpins, six
Jump rings, 6mm, six
Seed beads, green
Tape, double-sided
Sterilising fluid
Tools: Dremel hobby drill and narrow drill bit; sponge; needle, darning; beading; straw, thin; tissue blade; skewer, wooden; sandpaper; rolling pin; scalpel
How to make the eggs:
1. Soak white eggs in a bowl of sterilising fluid for an hour and gently clean the surfaces with a sponge. Rinse thoroughly. Mark the centre of both ends of each egg and drill small holes through the shell, then change to a bigger drill bit and make the holes larger. Insert a long darning needle inside, wiggle it around to break up the yolk and blow each egg using a thin straw. Soak them in sterilising fluid and rinse out thoroughly. Dry in the oven on a low heat for ten minutes.
2. Knead and roll out a log of lilac polymer clay, 12cm long, and cover it with rectangles of mint, vanilla and rose clay until it measures 1cm in diameter. Roll the log so that all layers are compressed. Knead raspberry clay until soft and pliable and roll into a long log, 1cm in diameter. Chop into six 12cm lengths. Cover each one in lilac and roll until smooth. Evenly space the raspberry logs around the pink core. Roll rose clay into a long log, 5mm diameter, and chop into six 12cm lengths. Position between the raspberry ones, compress the cane with your hand, and roll until smooth. Chop in half and put one half to the side – roll the remaining half until the desired size is achieved.
3. Using a tissue blade, cut the cane into thin slices and position over the egg. Continue until it's covered; any gaps can be filled in with very small millefiori, but take care not to cover the holes. Roll the egg gently in warm hands and over clean paper until smooth. Place a wooden skewer through, suspend it over a drinking glass, and bake for 15 minutes at 110°C. Once cool, gently rub over the egg with fine sandpaper.
4. Thread a long darning needle with a double length of co-ordinating ribbon and pass through the egg. Create a loop and tie a knot at both ends. Decorate the other eggs in the same way, building up canes to make them more complex or keeping them simple with rolls of coloured clays.
Take a look at previous projects...
Co-ordinated greetings card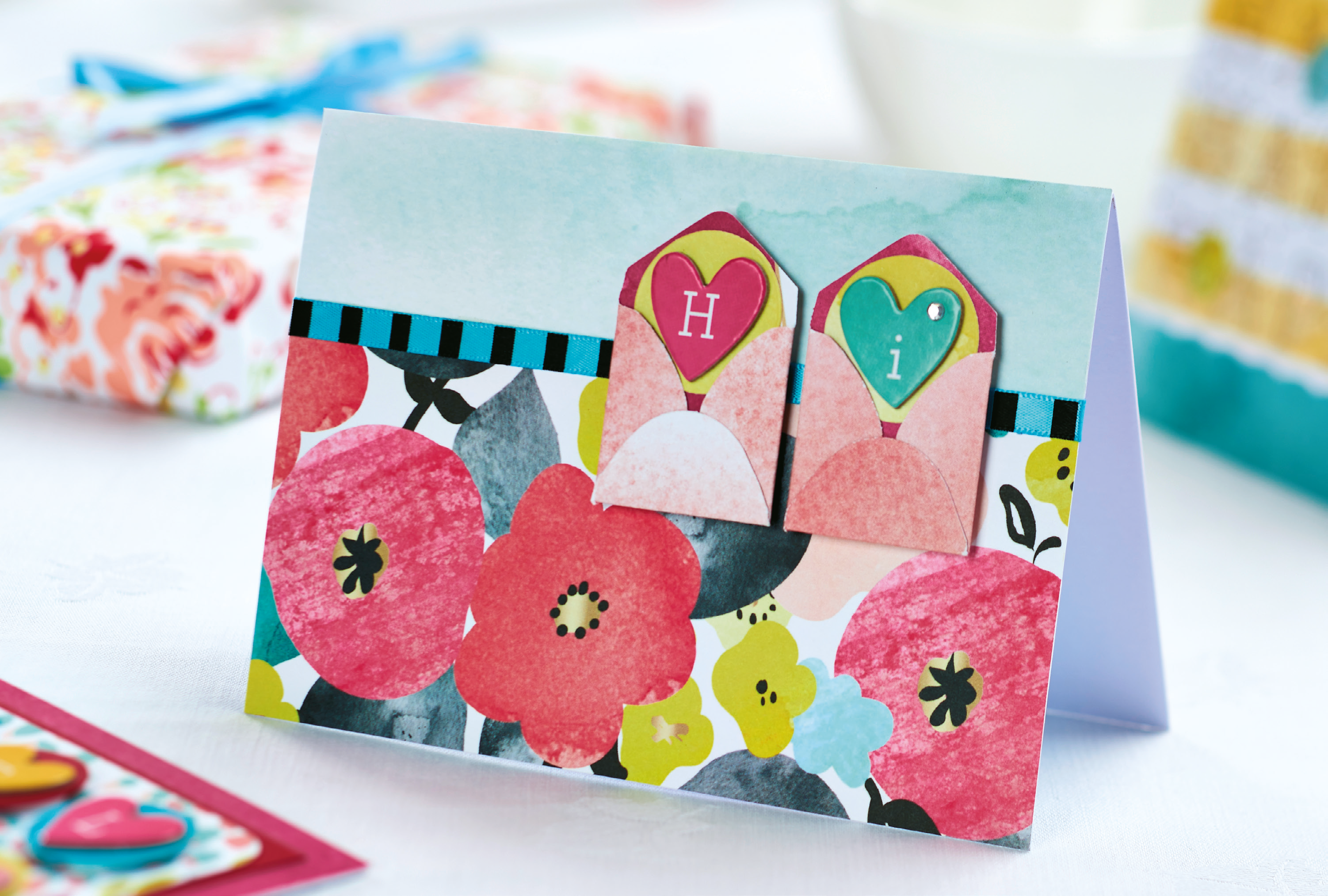 It's easy to make lovely co-ordinated cards using themed paper collections. Have a go with papers from your craft stash - instructions to make this 'Hi' card can be found here.
Happiness Cross Stitch Sampler
Have a go at this pretty cross stitch sampler, 'Happiness is Homemade'. The instructions can be found here.
Celebration card
Make these fun celebration cards for your friends and family. You can personalise them too with patterned papers and stickers of their favourite things and hobbies. Use the instructions here to have a go!

Felt Bird Decorations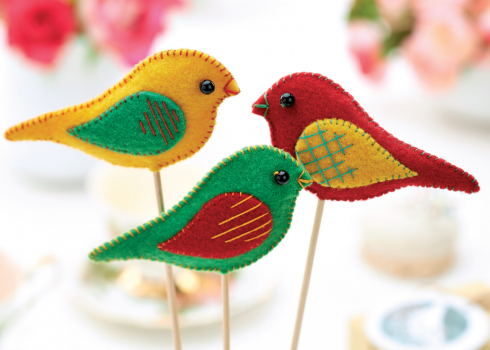 Have a go at making these sweet little bird decorations. You could even change the colours of the felt to make robin decorations for Christmas. The instructions can be found here.

Foil leaf card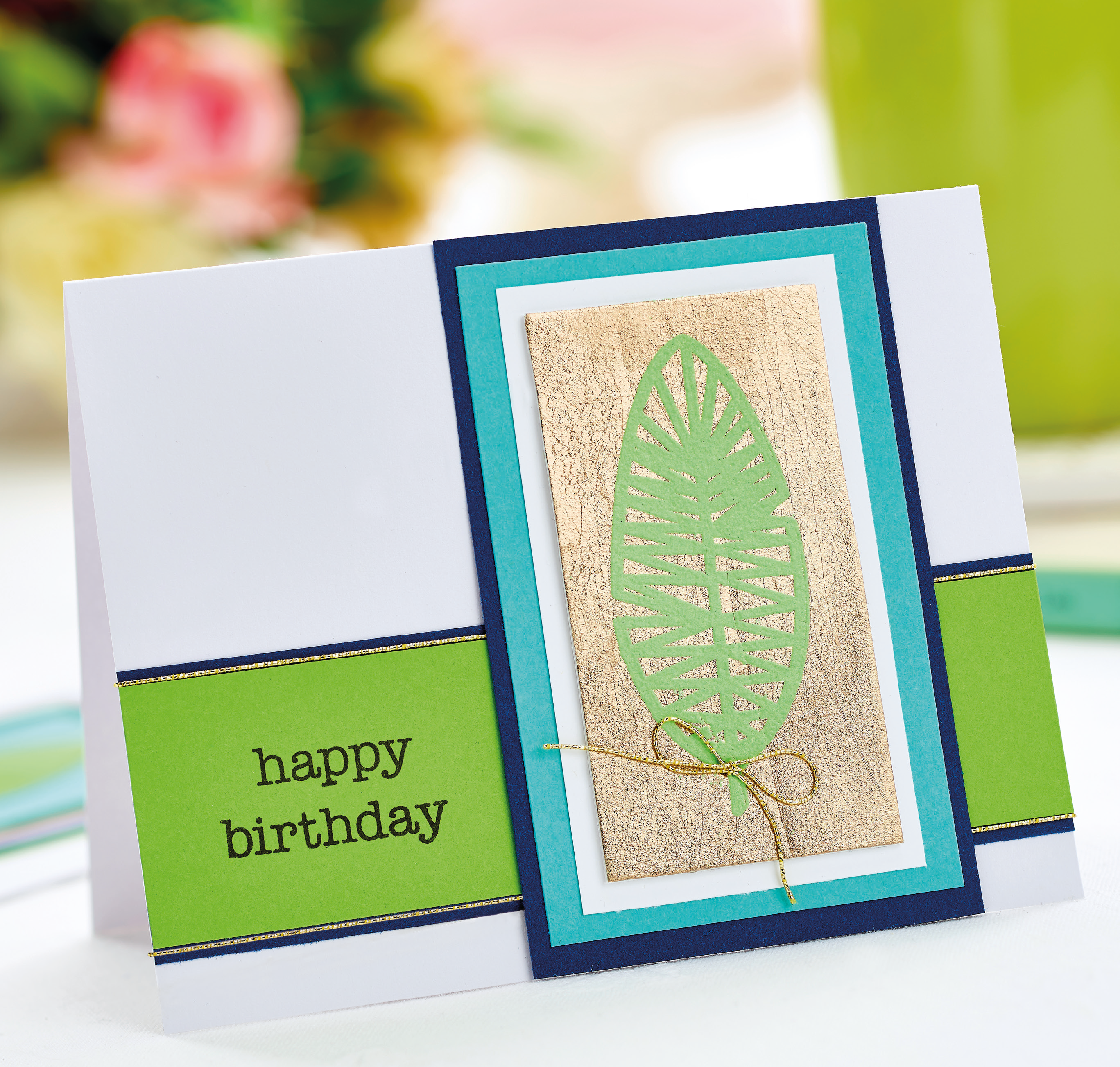 Instructions to make this foil leaf card can be found here.

Floral decorations, tag and card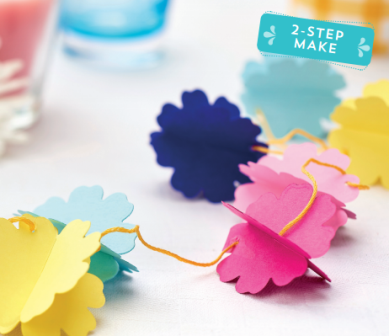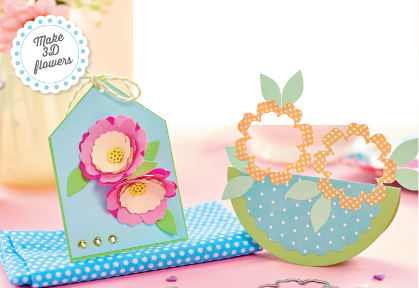 Click here for instructions to make these pretty decorations, tag and card.
Stitched Nautical Sampler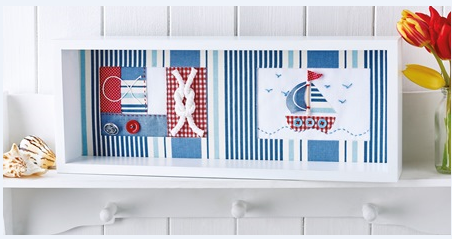 Click here for a step-by-step guide on how to make this nautical themed sampler.
Garden Card

Use up your fabric scraps to make this beautiful garden card.
Click here for instructions.
Patchwork Pencil Case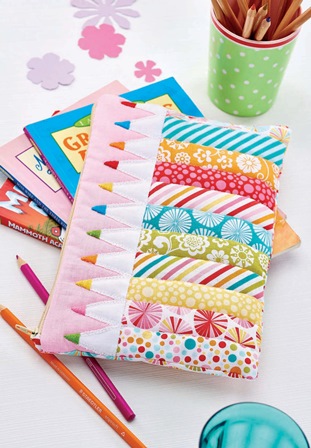 Keep your pens and pencils together in this creative and colourful patchwork pencil case.
Click here for step-by-step instructions.
Patchwork Quilt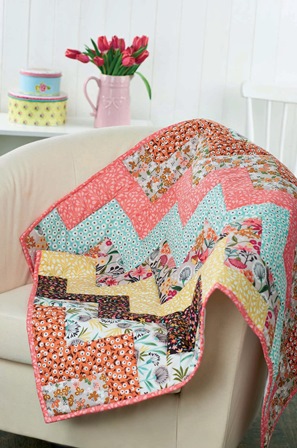 Have a go at making this colourful and cheery quilt to brighten up your home.
Click here to see how to make this patchwork quilt.
These are just a taster... for more makes, there are lots of other great projects available on the Crafts Beautiful website and in the Craft Area of My WI.