BBQ Sweetcorn with Parmesan and Lime
BBQ Sweetcorn with Parmesan and Lime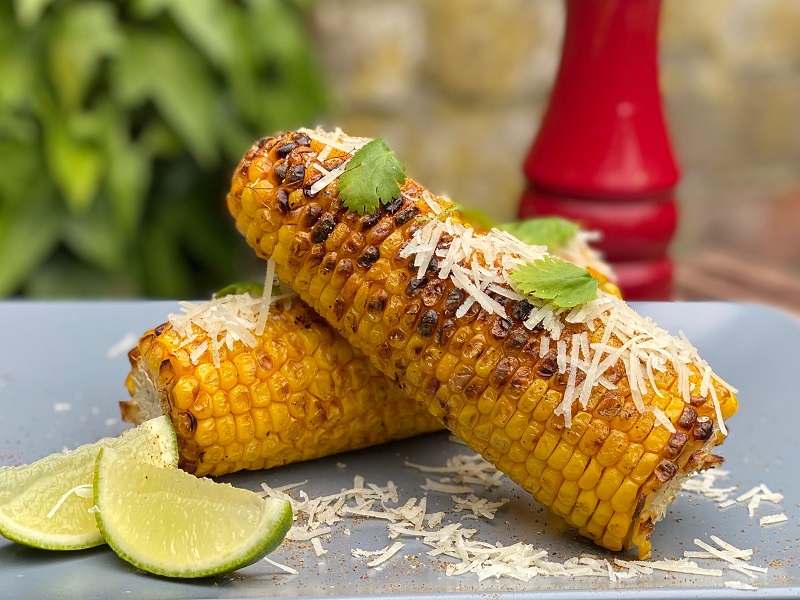 Ingredients
4 cobs of sweetcorn
4 teaspoons smoky paprika
4 teaspoons ground cumin
1 lime
2 handful of parmesan cheese
Olive oil, for cooking
Coriander leaves, to garnish
Salt and pepper, to season
Method
Bring a large saucepan of water to the boil and cook cobs for 5 minutes. Remove and set aside.

If using a BBQ, make sure it is nice and hot. The same goes if using a frying pan. Brush the sweetcorn all over with olive oil and place on the BBQ. Cook until you see a lovely dark colour on the sweetcorn, making sure to continuously turn it so it does not burn. Depending on your cooking method, this may take anywhere from 5 to 15 minutes.

Once the sweetcorn is charred, remove from the heat and sprinkle the smoky paprika and the cumin over the sweetcorn, approximately one teaspoon of each per cob. Season well with salt and pepper. Squeeze lime juice all over and throw on a handful of grated parmesan.

Finish with a garnish of coriander leaves.