Mediterranean Vegetable Strudel
Mediterranean Vegetable Strudel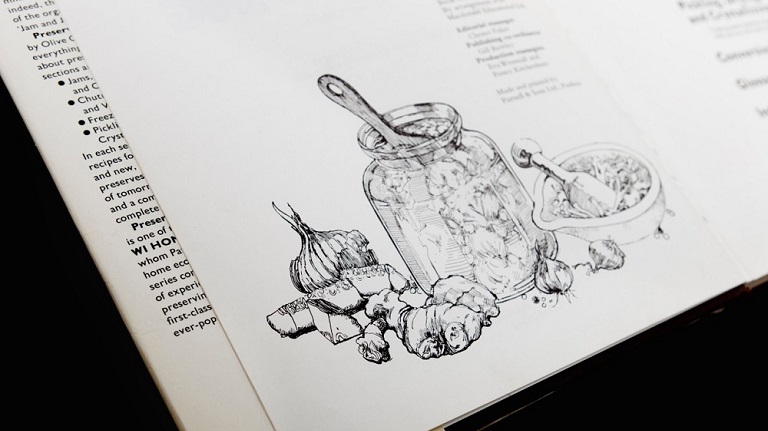 Ingredients
1 Red Pepper deseeded & sliced
1 Orange Pepper, deseeded & sliced
1 Aubergine, cubed
2 small Red Onions, quartered
2 Courgettes, trimmed & thickly sliced
4 Garlic Cloves
3 tbsp Olive Oil
1 tsp Dried thyme
freshly Ground Black Pepper
100g Feta Cheese, cubed
1 tbsp Balsamic vinegar
For the Pastry
5 Large Sheets Filo Pastry
1 tbsp Olive Oil
3 Sprigs fresh Thyme to garnish
Method
Preheat the oven to Gas 7, 220C
Place all the vegetables in a large roasting tin, drizzle with oil and stir well to coat. Sprinkle over the thyme and season with black pepper.
Roast in the oven for 20 -25mins until tender. Remove from the oven and cool 10 mins. When cool, stir in the balsamic vinegar and cheese.
Reduce the oven to Gas 5, 190C and place a sheet of non-stick parchment on a baking tray.
Lay one sheet of filo on the clean work surface and lightly brush with oil. Add a second sheet, brush with oil and repeat with the remaining sheets.
Carefully spread the roasted veg on the filo sheets. Fold over each short end and then roll up the pastry lengthways like a swiss roll. Transfer to the baking tray. Lightly brush the top with oil and make light diagonal slashes across the top with a knife.
Bake 20-25 mins until the pastry is crisp and golden.
Remove from the oven and cut into thick slices.
This recipe is from Healthy Heart by Elspeth Smith published in 2005 by Simon & Schuster for Marks and Spencer.