Allotment Curry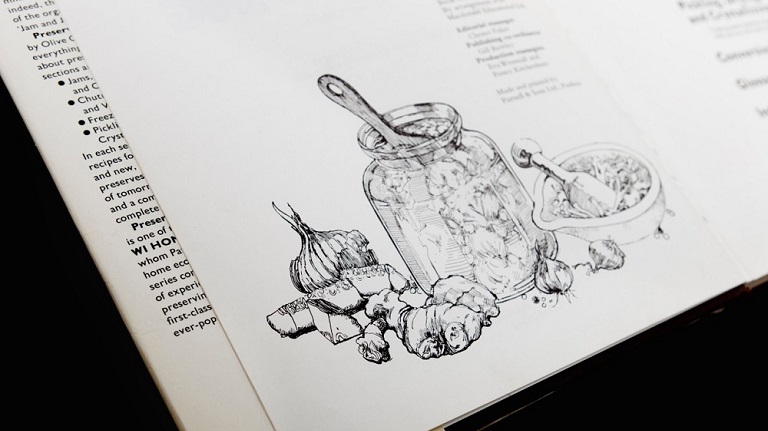 Inspired by retro 1950s egg curries, this quick and easy curry has a mild aromatic flavour.
Serves: 4
Preparation: 1 hr
Ingredients
1 tbsp sunflower oil
1 onion, roughly chopped
1 tsp coriander seeds
1 tsp cumin seeds
2 garlic cloves
1 tsp turmeric
1 tsp garam masala
1⁄2 tsp chilli flakes
300g peeled and de-seeded pumpkin
450g tomatoes, roughly chopped
400 can lentils, drained
300ml vegetable stock
1 tsp caster sugar
salt and freshly ground black pepper
115g runner beans
175g podded peas and broad beans
6 eggs
150ml double cream
a small bunch of fresh mint or coriander, chopped
Method
Heat the oil in a large lidded saucepan, add the onion and fry for 5 minutes, stirring from time to time until softened and just beginning to brown around the edges.
Crush the coriander and cumin seeds and finely chop the garlic. Add to the pan with the turmeric, garam masala and chilli flakes, stir and cook for a few seconds.
Cut the pumpkin into cubes and add with the tomatoes.
Add the lentils, stock, sugar and plenty of seasoning and then cover and simmer for 20 minutes, stirring occasionally until the pumpkin is almost tender.
Meanwhile, shred the runner beans.
Stir in the green vegetables, cover and cook for 10 minutes.
Meanwhile, add the eggs to a second pan, cover with cold water, bring just to the boil and simmer for 8 minutes.
Drain, rinse with cold water, crack the shells and, when cool enough to handle, peel off the shells.
Halve the eggs.
Stir the cream and half the herbs into the curry, arrange the eggs on top, cover and heat through.
Spoon on to plates, sprinkle with the remaining herbs and serve with rice and warm naan bread.
Tip
If you don't have any fresh tomatoes in the garden then cheat and use a 400g can of chopped tomatoes instead.
Mix and match the types of green vegetables depending on what you have in the garden, and aim for a total of 280g.
If using spinach or chard, add this for the last 3–4 minutes of cooking.
For non-Vegetarians, try adding some cold leftover chicken from a roast or a handful of prawns.
This recipe is from Cooking from the Garden by Sara Lewis.