Mushroom Soup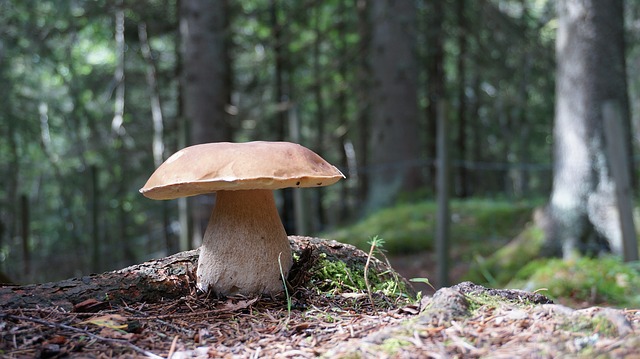 This is a very popular soup which is simply made. For a light lunch it can be quickly served and with the addition of some bread rolls can be a tasty meal.
Ingredients
225g Mushrooms
50g Butter
1 tbsp Parsley, chopped
Seasoning
25g Butter
2 tbsp Flour
500ml Milk, Hot
Method
Wipe the mushrooms and chop finely.
Cook gently in 50g butter for about 10 mins.
Add the parsley and season.
Make a simple bechamel sauce: Melt the remaining butter, cook the flour in it for 2 mins and gradually add the hot milk, stirring well to incorporate.
Cook for 2 mins, then stir in the mushrooms.
Stir, heat very well and serve.
Tips
If the soup is too thick add extra hot milk
If you are picking your own mushrooms please ensure that you use edible mushrooms and do not trespass