Mushroom Pate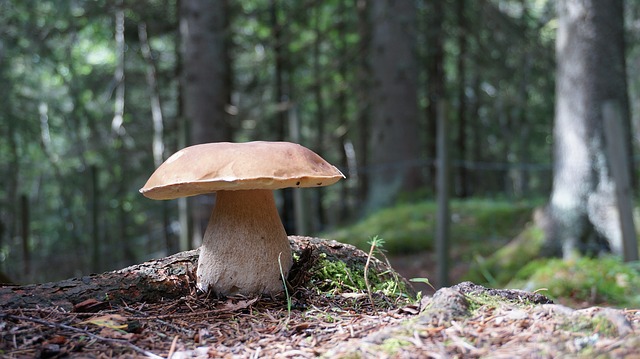 Autumn is the season for mushrooms and this dark pate has a wonderful strong flavour. Serve with fingers of toast or on bread rounds as a canape.
Ingredients
40g packet Porcini mushrooms
Spray oil
125g Chestnut mushrooms, wiped & sliced
1 garlic clove, chopped
110g light cream cheese
2 tsp lemon juice
a few drops Tabasco
nutmeg, freshly grated
fresh flat-leaf parsley, chopped to garnish
Method
Soak the porcini in 100ml hot water for at least 30 mins, then drain.
Coat the base of a frying pan with about 4 sprays of oil. Heat the pan and stir fry the chestnut mushrooms and garlic for 1 minute. Remove from the pan.
Fry the soaked mushrooms for 1 minute to dry them off.
Put the cheese and lemon juice into a processor, add most of the chestnut mushrooms, reserving a few for garnish, the porcini and garlic.
Process until smooth.
Season to taste with black pepper, Tabasco and nutmeg.
Spoon into a dish and chill.
Remove from the fridge 30 mins before serving, to allow the flavours to develop.
Serve garnish with reserved sliced mushrooms and a little parsley.
Tips
A mixture of mushrooms could be used to create this pate, depending on what is available. Button mushrooms will not be as strongly flavoured.
Foraging for mushrooms is rewarding and you can enjoy the fresh air and countryside at the same time; however, only eat produce that you know is non-toxic and gather only enough for your need from common land.