Glazed Parsnips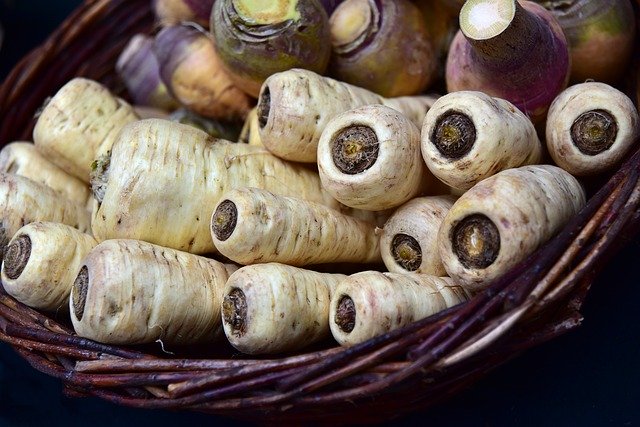 Looking for a change for veg? This is a tasty popular and quite a sweet dish but excellent with pork.
Ingredients
11/2 lb Parsnips
1 tbsp Brown Sugar
2 tsp Lemon Juice
11/2ozs Butter
1/2 tsp Salt
Juice of 1 Orange (or 4 tbsp Cider)
Method
Boil washed parsnips till just tender. Then peel, slice and leave to drain well.
Generously butter a shallow ovenproof dish, and arrange half the parsnip slices in a single layer in dish.
Melt 1oz butter, remove from heat and mix with sugar, salt, lemon and orange juice (or cider). Pour half the mixture over the sliced parsnips.
Cover with the remaining parsnips, and pour remaining mixture over them.
Dot with the rest of the butter.
Bake in the oven at 1900C, Gas Mark 5 for 20 minutes, or until the top is nicely browned.