The history of the WI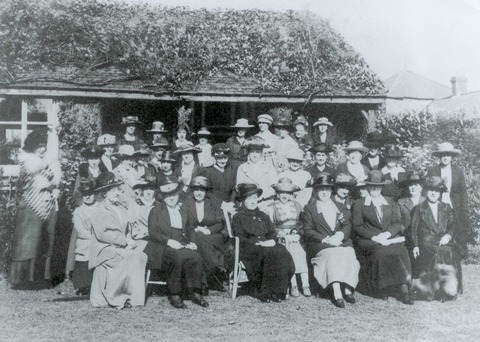 The first WI meeting in the UK was held in Llanfairpwll on Anglesey, Wales, on 16 September 1915. Since then, the organisation has grown to become the largest women's voluntary organisations in the UK with over 212,000 members in over 6,300 WIs.
The WI was first established to educate rural women, and to encourage countrywomen to get involved in growing and preserving food to help to increase the supply of food to the war-torn nation. Education and the sharing of skills have always been at the heart of the organisation, and this remains true today.
Whilst the meeting venues might have changed from the local village hall to local café, the ethos and reputation of the WI remains the same, and women join now to meet new friends, learn new skills and make a difference on matters that are important to them now as fellow members did in 1915.
To see the history of the WI at a glance, click here to see our centenary timeline.
For a more indepth look at the history of the WI, click here to view the archive information.
If you are an archivist or a researcher, please scroll to the bottom of this page and select "for archivists and researchers" for a range of more indepth articles on the WI.
The NFWI and Denman archives are deposited at the Women's Library at the London School of Economics and Political Science (LSE) library, where they form part of a major collection and is accessible to the public.
The material is now included in the Genesis project, a mapping initiative to identify and develop access to women's history sources in the British Isles. The searchable index is available at http://www.genesis.ac.uk and information is also available on http://www.archiveshub.ac.uk
The records of many individual WIs and federations are deposited in their local County Record Offices, where they can also be accessed by the public, though it is usually wise to order them in advance.
Contact the NFWI
Phone: 020 7371 9300
Open hours: 9am–5pm Mon–Fri
Address: 104 New Kings Road, London SW6 4LY
Or fill in the contact form... to email a specific department