NFWI launches new report into how our laundry contributes to plastic pollution
In a Spin: How our laundry is contributing to plastic pollution aims to help build understanding about the environmental impact of our clothes washing habits.
Microplastic fibres are shed from synthetic clothing when laundered and pose a threat to marine life and the wider environment. In particular, the report explores the amount of synthetic clothing that people regularly wash and sets out recommendations for future action.
The In a Spin report is part of the WI's End Plastic Soup campaign. Launched in 2017, the campaign calls for the development of solutions to reduce the amount of microplastic fibres, entering the oceans and wider environment.
To find out more, download the report.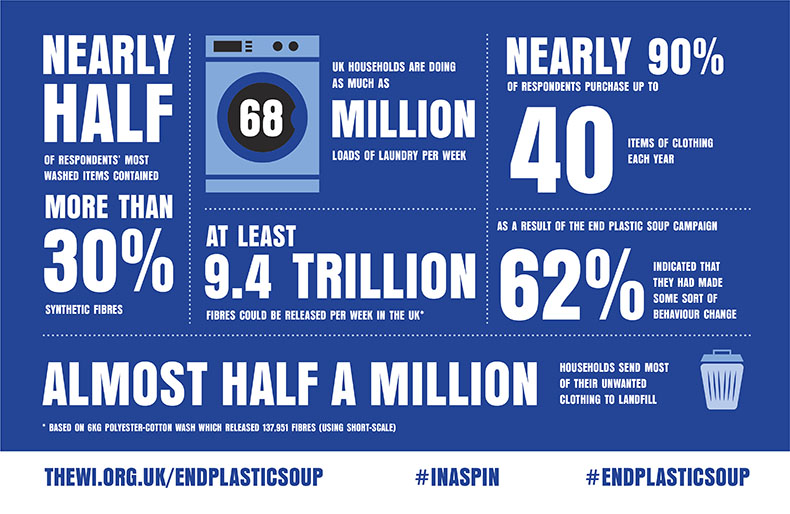 Contact the NFWI
Phone: 020 7371 9300
Open hours: 9am–5pm Mon–Fri
Address: 104 New Kings Road, London SW6 4LY
Or fill in the contact form... to email a specific department