Fairtrade Fortnight
Fairtrade Fortnight provides a great opportunity to take a look at the products that we buy and think about who produces them.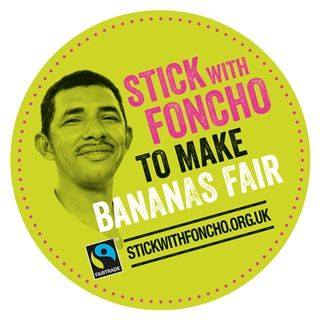 During Fairtrade Fortnight (24 February – 9 March) campaigners up and down the country celebrate the difference Fairtrade makes to the lives of farmers who grow the products we enjoy in the UK. Fairtrade is about better prices, decent working conditions, local sustainability and fair terms.
This year's event will see the launch of a dedicated campaign aiming to bring about a landmark change in the banana industry. In the last 10 years, a bitter price war has seen the UK supermarket sector almost halve the shelf price of loose bananas while the cost of producing them has doubled. This is trapping many of the farmers and workers who grow them in poverty. Whilst Fairtrade provides a vital safety net for some banana farmers and workers, many still suffer. The WI is backing the campaign for change.
To campaign in your community this Fairtrade Fortnight, click below for all the resources you'll need (campaign guides, leaflets, t-shirts etc):
Click here for all the resources you need.
And don't forget to sign the petition and support Fairtrade Fortnight on Facebook and Twitter.