More Midwives photography competition
Congratulations to the winners of the More Midwives photography competition.
Overall Winner
Rachel Tomson
"He was a very poorly little (9lbs) boy and spent the first few days of his life in an incubator. The midwives were brilliant and looked after the baby and the whole family including us, the Grandparents."
Winner: Caring for Communities category
Aimee Balaam
"Robert is born, 23rd March 2010. Delivered at home in the pool by local midwife Lynne Foster and daddy, Andrew. Very little pain relief, no medical intervention and no stitches required; all thanks to Lynne's help and support before and during labour."
Winner: That Special Moment category
Shirley Johnson
"After 6 years of trying and a second successful attempt on IVF my daughter's wonderful, caring midwife put my first grandchild Samantha into my arms. 'Hello Nanny!"'





Winner: The Best Possible Start category
Sheila Robinson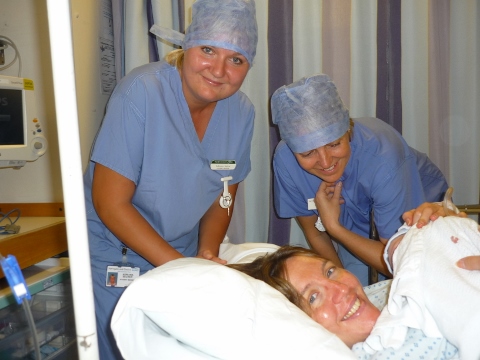 Shortly before Daniel was due, my daughter and I visited the hospital, feeling anxious and filled with apprehension. On the maternity ward, we spent almost an hour with the midwife who would be with her throughout and after the birth. The whole procedure was explained, questions answered and we both came away feeling much happier and reassured."
Contact the NFWI
Phone: 020 7371 9300
Open hours: 9am–5pm Mon–Fri
Address: 104 New Kings Road, London SW6 4LY
Or fill in the contact form... to email a specific department