Supporting UK Dairy Farmers
The price that farmers are paid for producing milk hit the headlines again in summer 2012 because three of the main dairy processors responsible for supplying liquid fresh milk into the UK market place announced plans to reduce the price paid to farmers. Following widespread protests from farmers and consumer groups the proposed price reductions were withdrawn and a number of major supermarkets responded to consumer pressure to ensure farmers are being paid a fair price. The summer's events only show part of the story and with many farmers still being paid less than the cost of production for their milk, the problem is far from solved.


The WI has a long standing commitment to farming and we believe that the threats to the industry are not just a problem for the farming community but for every member of the public that uses dairy produce. 96% of us regularly consume fresh milk, yet our farmers face prices uncertainty and despite high demand for dairy produce, many fear a bleak future.

WI members are well aware of the far-reaching impact that price reductions can have and the implications for the wider rural economy, the character of the countryside, longer-term investment in farms and the availability of high quality, locally produced and assured British food on shop and supermarket shelves.


The NFWI is calling on WI members to help get the wider public behind our farmers and ensure that they are paid a fair price for their milk.

Download the Fair Deal for Dairy Farmers Action pack for more information on the ways you can support British dairy farmers.
For more information about dairy farming and related campaigns, contact: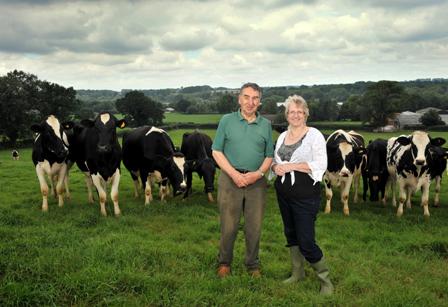 WI members got behind dairy farmers in their thousands during the Great Milk Debates in 2007. Today there is increasing concern that momentum has been lost, and many farmers are struggling to make a decent living.

By teaming back up with the NFU in 2010 to revisit the Great Milk Debates, the NFWI hoped to demonstrate that consumers have a real stake in the vibrancy of the British Dairy industry. Over 15,000 members took part in the original debates and we believe that there is still a huge strength of feeling to evoke change.
We called on retailers, processors, consumers and the Government to play their part in ensuring there is a long-term future for British milk.
Read NFWI Chair, Ruth Bond's speech here.
For more information about milk and dairy farming, see: