1943: Equal pay for equal work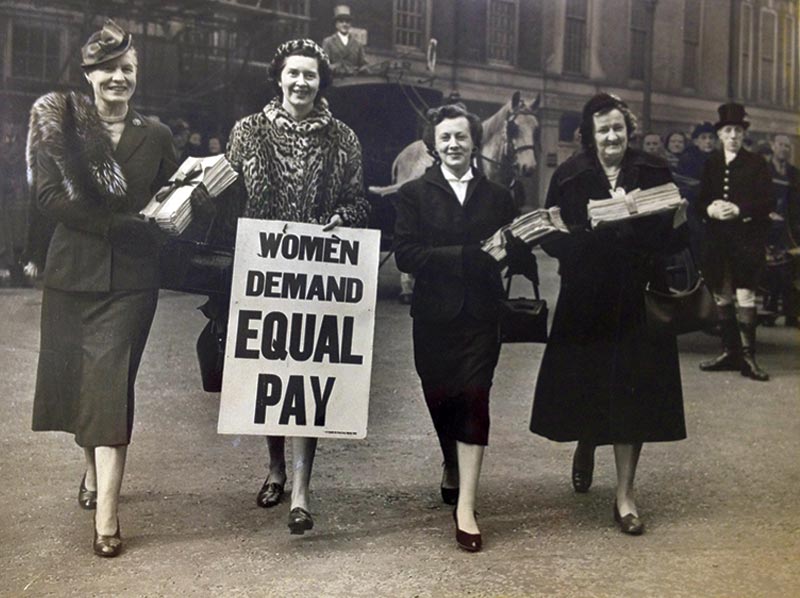 In 1943, Bures WI in Suffolk West Federation proposed a resolution calling for 'equal pay for equal work'. This campaign followed a debate on equality that had been rising during the years of WWII.
A 1943 edition of Home and Country magazine considered the issue of equal compensation for men and women injured in the air raids. It noted WI members know from 'personal experience that bombs do not discriminate between men and women, but by all people who believe in justice.'
For many years the WI was then represented on the Equal Pay Campaign Committee. Members kept up momentum on this issue for decades and supported Barbara Castle's Equal Pay Bill in 1970, which made it illegal to pay men more than women for work of equal value.
Today the WI is still calling for employers to take action to tackle the gender pay gap. In April this year, all business with over 250 employees had to publish a gender pay audit and be transparent about their gender pay gap.
Contact the NFWI
Phone: 020 7371 9300
Open hours: 9am–5pm Mon–Fri
Address: 104 New Kings Road, London SW6 4LY
Or fill in the contact form... to email a specific department