About Us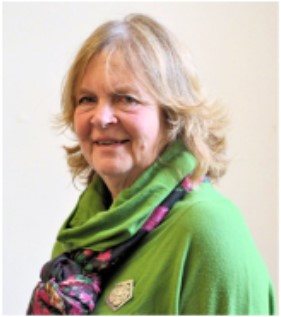 Julie Clarke
Chairman's Introduction
Welcome and congratulations, you have just found our page that could open up a whole new world of fun, friendship, education and social interaction with other like minded women. Our Federation is forward thinking and follows the directives of our National Board, to embrace change and ensure our Organisation remains relevant and up to date whilst retaining our core values. Within North Yorkshire West Federation we have 100 WIs, each one unique, one of those 100 is for you. Geographically we are huge, demographically we are diverse, socially we are all individual, our common bond is that we have all found an organisation that is whatever you want it to be, the WI is what you make of it.
Our strengths are many and varied, our programmes of events innovative, our meetings interesting and engaging and we champion our National resolutions, we use our respected voice and we make a difference. From today's prominent issues such as Climate Change and Food Waste to coach trips to World Heritage sites and Flower shows, our Federation and Institute Committees work hard to give our members a programme that provides something for everyone. We work with our local communities and we enhance our presence using social media, it is not enough to rest on our laurels, we recognise the need to update our skills across the board and we welcome all contributors that can take us to that next level. We all have something to offer, whatever our age and you can now be a part of our great journey. Come onboard, there is a WI close to you waiting to give you a very warm welcome. Go along to a meeting, if that is not for you try another one, there is a right one for everyone.
I hope to meet you soon.
Julie Clarke
North Yorkshire West is now on Facebook follow this link
Twitter feed of @WomenoftheWI or just North Yorkshire on @nywfwi
---
Contact the NFWI
Phone: 020 7371 9300
Open hours: 9am–5pm Mon–Fri
Address: 104 New Kings Road, London SW6 4LY
Or fill in the contact form... to email a specific department