About us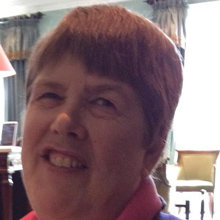 Lesley Holdway
Welcome to the Wiltshire Federation
WI House, 17 Couch Lane, Devizes SN10 1EB
Our office hours are Monday - Thursday 10am - 3.00pm
A very warm welcome to Wiltshire - A beautiful and diverse County in the South West of England almost half of which is designated an area of outstanding natural beauty. Wiltshire is uniquely rooted in the past; Mesolithic, Neolithic and Bronze Age people all built settlements on the hills and downs, while Romans, Normans and Saxons left their mark on our countryside and towns. Stonehenge and Avebury are by far the most famous Neolithic sites in the UK, but Wiltshire is also known for the eight iconic white horses carved into its chalk hills. Other attractions and landmarks include Salisbury Cathedral which boasts the tallest spire in England, Castle Combe voted one of the prettiest villages in England, Lacock the home of photography, Caen Hill Locks - one of the original seven wonders of the waterways, and last but by no means least the home of Brunel's Great Western Railway in Swindon.
As we come to the end of our Centenary Year, I would like to thank Diane McLaren and the Centenary Committee for the wonderful events we have had this year, they have given us an outstanding celebration of 100 years. I would like to especially thank our outgoing Chair, Joan Gifford for steering the Federation smoothly through our very special year.
To kick off the next 100 years, we have the promise of some brilliant events and holidays for our members to look forward to. We are enthusiastic and eager to do all we can to support the aims of the WI and make your membership a happy one.
The Board of Trustees are also working to ensure the relevance of our organisation to future generations by rolling out Office 365 and adopting Charitable Incorporated Organisation status. Being a member of the Board of Trustees and/or other Committees is a highly rewarding experience and participation is open and welcomed from all members. With the natural process of volunteers standing down after a period of service new trustees and committee members are essential for the Federation to continue to thrive. If you are ready for a new experience or would like to know more please contact either myself at chair@wiltshirewi.org.uk or fedsec@wiltshirewi.org.uk
Lesley Holdway
Federation Chairman
Contact the NFWI
Phone: 020 7371 9300
Open hours: 9am–5pm Mon–Fri
Address: 104 New Kings Road, London SW6 4LY
Or fill in the contact form... to email a specific department