Workshops
The Magic of Double Knitting!
This is a workshop designed for knitters to explore the exciting world of Double-Knitting (DK). (That's the two-sided knitting technique, not the yarn weight!).

DK is a cool knitting technique which allows you to produce a double layer of fabric with mirror-image colour work on either side, whilst knitting both layers at the same time!
DK is versatile and a brilliant way of creating stunning effects in reversible, two-sided knitting.

No more wrong sides!

The pattern displayed on the front will show up on the back too, but with the colours reversed. It's magic!
We will be starting with a two-colour cast on, reading a DK chart and changing colours.

Whilst learning these techniques you will create a simple pot holder which, when finished,
will set you off on an exciting journey of Double Knitting adventures.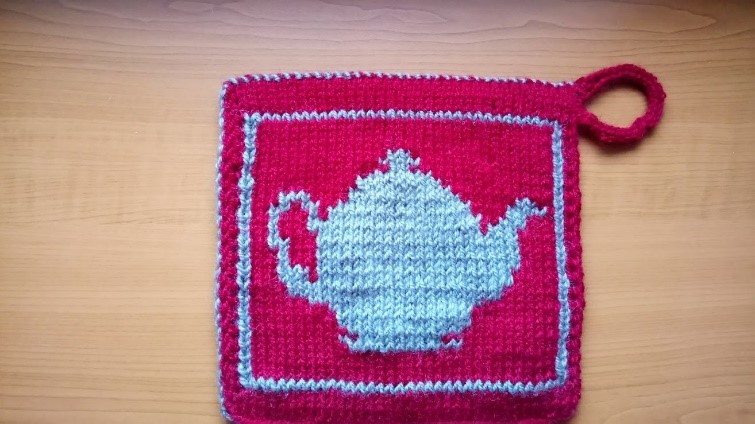 Wednesday 11th October or Saturday 14th October 2017
£15 (Members only)Materials required 4.5 mm needles and 50g each in 2 contrasting colours of yarn.
10am to 3pm
Federation House
Please bring a packed lunch (tea, coffee and biscuits inc)
Closing Date: Thursday 27th July 2017
Please contact Federation House for tickets 01926 419998 / assist@wfwi.co.uk