Welcome to Warwickshire
Please note - Christmas and New Year Office Hours
The Office will close on Thursday 15th December 2016 and will then re-open on Tuesday 03 January 2017 at 10 a.m.
Whilst the office is closed, there will still be a facility to leave a message on our answerphone but it won't be dealt with until our return in January.
Welcome to Warwickshire Federation of WIs from Chairman, Margaret Pilkington and the Trustees
Warwickshire Federation represents a vibrant and varied group of 113 WIs spread across the county. Some of our WIs have recently celebrated significant birthdays with 90th and 95th anniversaries being celebrated in style! These established WIs have of course been a great help and inspiration to our newest WIs who have formed during 2016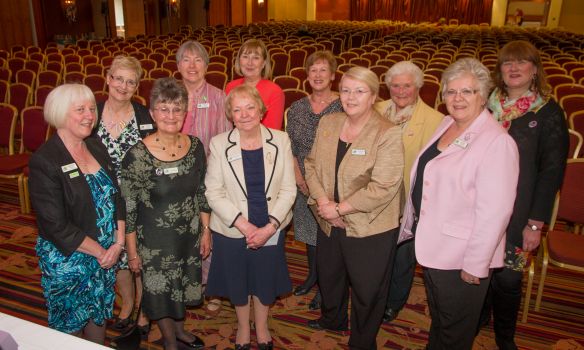 .
Warwickshire WI members can find out more about forthcoming events and trips by visiting our 'Workshops', 'Days Out' and 'Federation Events' pages.
If you would like to find out more about joining a Warwickshire WI, please visit our 'Find a WI' page to locate WIs in your area. Otherwise, Federation staff Sarah or Carol will be happy to assist you - please telephone 01926 419998.
All of our WIs glady welcome visitors and new members and you are very welcome to go along as a guest to a monthly meeting and see what you think.