Days Out
Historic Bath & Christmas Market
Thursday 7th December 2017
Visit historic Bath at this festive time of year. Take the opportunity to visit The American Quilt Museum, the Jane Austen Centre, Roman Baths and Pump Rooms, The Royal Crescent and the beautiful Bath Abbey.
Or just enjoy the splendid Christmas Market and some retail therapy.
The opportunities are endless in this magnificent city so plan your visit to make the most of your time around your personal interests.
£25 (members & guests)
9.30am pick up from Warwick
(Approximate departure time from Bath 7/7.30pm)
Please contact Federation House for tickets 01926 419998 / assist@wfwi.co.uk
Autumn Walk - Kenilworth
Monday 9th October 2017 - 10.30am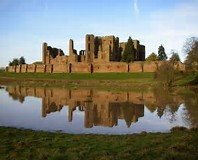 Enjoy views of spectacular Kenilworth Castle and the ancient mound that was Henry V's pleasure house known as "The Pleasaunce in the Marsh". Look out for birds, flowers and insects whilst enjoying superb views of local countryside. Meeting point at the end of Purlieu Lane near the castle. There is plenty of parking in Kenilworth
.

£4 (members only)

Please contact Federation House for tickets 01926 419998 / assist@wfwi.co.uk