Competitions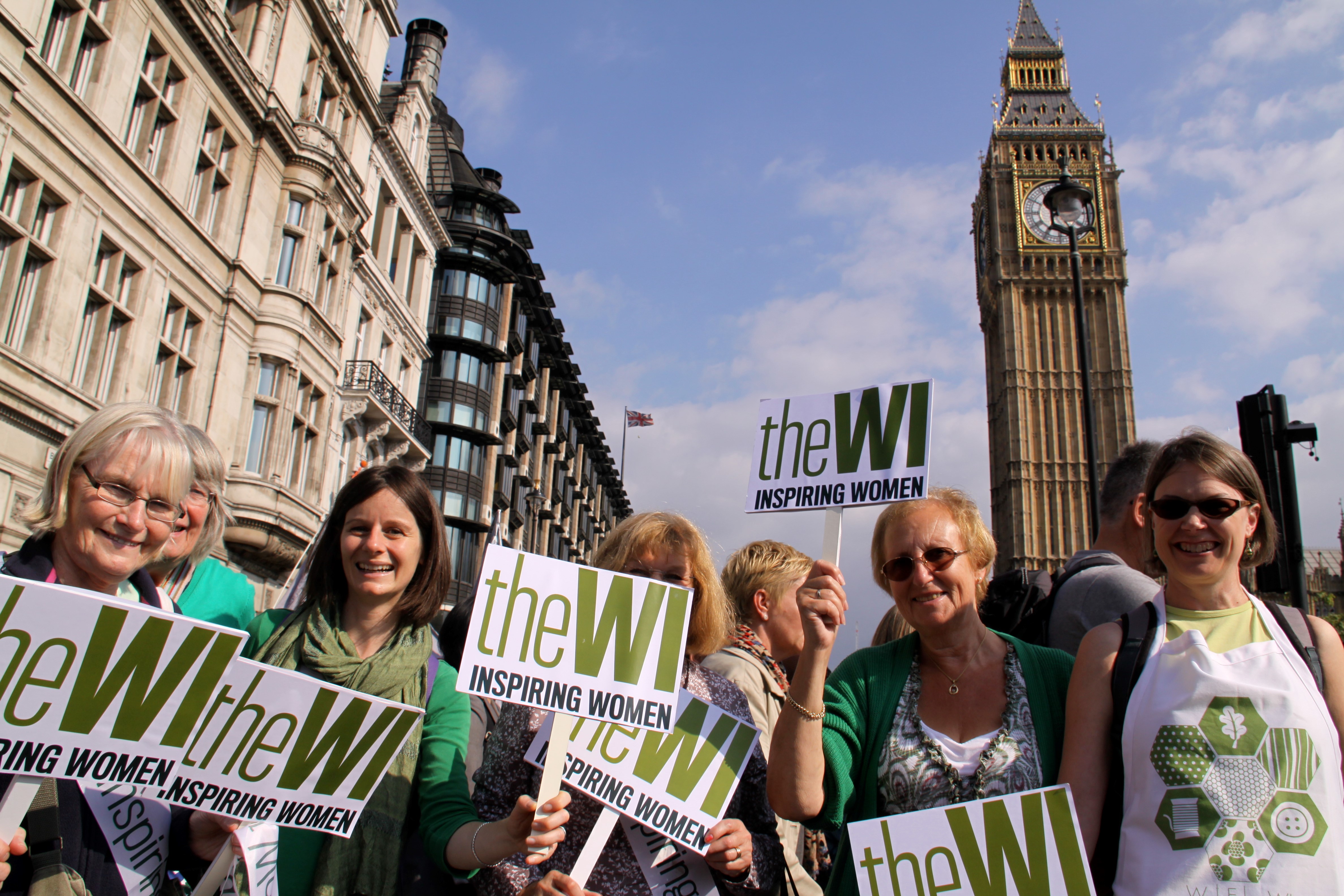 NEW! Photographic Competition
A year in your WI
Schedule
Inspired by member's talent and love of photography, the NFWI Science & Leisure Committee invites WIs to submit a collection of photographs depicting a year in their WI.
Running from January – December 2018, WIs are invited to compose a selection of no more than 12 photographs which represent a year in their WI; photographs can be taken monthly or at various events and activities attended or organised by the WI throughout the year.
The cost for entry is £7 per WI, payment details below*. Please quote reference no: 4101
· Photographs submitted can be in black and white, colour or a selection of both.
· Photographs must be no larger than print size 10" x 8".
· Filters or digital enhancing packages, such as PhotoShop, will be accepted.
· All photographs must be the original work of the WI and taken between 1 January – 31 December 2018.
· Photographs must be taken by a member of the WI; images taken by professional, external sources are not permitted. The final 12 must be chosen and agreed by the WI before submission.
· Consent must be given from all individuals that can be identified in the photographs. If there are children under 18, please ensure that consent is given from either a parent or guardian.
· The chosen 12 photographs can be displayed in any way chosen by the WI i.e. calendar, photo book, scrapbook or simply individual, mounted photographs.
· A supporting paragraph, of no more than 100 words, must accompany each entry.
· A label bearing the name of the WI and federation must be visible on the back of the entry.
· Only one entry per WI.
· Judging will be based on the images, interpretation of theme and overall presentation.
Timescale
· WIs must send their entry to Federation House by Thursday 22nd February 2019.
Please note that entries will be judged in the first instance at federation level and up to three entries from each federation can go forward to the national competition.
Any entries sent directly to the NFWI Unit without being approved by the federation cannot be entered and will be returned to the entrant.
No correspondence will be entered into after the competition.
· Judging will take place during April 2019 and winner will be notified in writing by end of May 2019.
Prizes
· 1st, 2nd and 3rd prizes will be given in vouchers for photographic equipment.
· The winning entry, runners up plus a selection of chosen entries will be retained by the NFWI for display purposes until December 2019. The NFWI reserves the right to use these images on WI social media channels. Photographs will be acknowledged to the WI.
Please note…
· Late entries cannot be accepted.
· This competition is open to all WIs.
· Photographs cannot be submitted electronically (via email or internet sites such as Vimeo).
Federation Quiz 2018
Teams of up to 4 members (WIs only)
(Max 3 teams per WI)
Knockout Round
Monday 26th February 2018 at 7.30pm at the venues below:-
Burton Green Village Hall (CV8 1PJ)
Claverdon Church Centre (CV35 8PD
Napton Village Hall (CV47 8LS)
Newbold-on-Stour Village Hall (CV37 8TU)
Newton Regis Village Hall (B79 0NL)
Wishaw Memorial Hall (B76 9QD)
Wolston Community Hall (CV8 3GT)
Cost: £15 per team including refreshments
Closing Date: 14th December 2017
Final
Monday 5th March 2018
at Napton Village Hall, CV47 8LS
Any queries to Anne Bufton-McCoy on 07738 008900 or Federation office on 01926 419998