WI Centenary Celebrations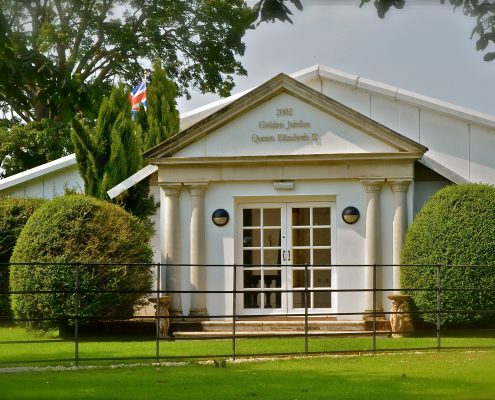 Centenary Cook Book Launch Event
Wednesday 24th January 2018
Dallas Burston Polo Club, Southam, CV47 2DL
11.30 am for 12.00 noon
£32.00 (members only)
Join us for a fabulous two-course lunch plus tea and coffee with special guest Lynne Stubbings, NFWI Chair
After lunch, Jonathan Moseley will join us to give a fabulous demonstration of stunning floral table centre pieces
Please contact your WI Secretary if you would like to participate in this event

Could you be our Centenary Bard?
Warwickshire Federation is looking for a poem to publish in Corunna News to mark each month of the Centenary Year 2018.
Warwickshire Federation was founded in March 1918 and the first poem will appear in the March 2018 edition of Corunna News, the first month of our exciting 100th year!
Your poem could be about an WI event, a regular meeting, a group meeting, an outing or a special event. The choice is yours!
The competition is open to Warwickshire WI members only.
One winning poem for the year will be chosen and the Centenary Poetry Board will be announced at the 2019 Annual Federation Meeting.
Submit your poem via email to the Corunna News Editors:-
gilliancrisp@btinternet.com
jkbaker49@aol.co.uk
or
via post to:-
Federation House, 1 Corunna Court, Corunna Road, Warwick, CV34 5HQ
Please start sending in your poems - we look forward to receiving them!
Information for WIs as they plan for Centenary Events
As many WIs are approaching their 100th Anniversary we thought that WIs might appreciate some clear advice about fundraising for your celebrations.

This may mean having larger meetings each month, extra activities, trips and visits or open meetings to encourage new membership.

Once you have raised any funds then we would advise Treasurers to keep this money completely separate by creating a separate column in your account books or on the Moodle. (This will ensure that specific monies raised are ring fenced and avoid any confusion with general finances)

Once you have planned your celebrations then any money spent must be with the full approval of your members, on the recommendation of your committee. Please note that this should be within the usual requirements for the use of WI funds.
You may wish to subsidise events for your members in order to stretch funds further. Please note that this must apply to members only.

Finally please remember that the usual restrictions apply in line with Charity Commission guidelines, please refer to the Charity Commission website or the WI Moodle. You may also contact WFWI for advice.

Good luck with your fundraising and celebrations, don't forget to send in reports so that we can feature them in Corunna News.

Ruth McCartney - Chair Membership & Promotions Sub Committee