Denman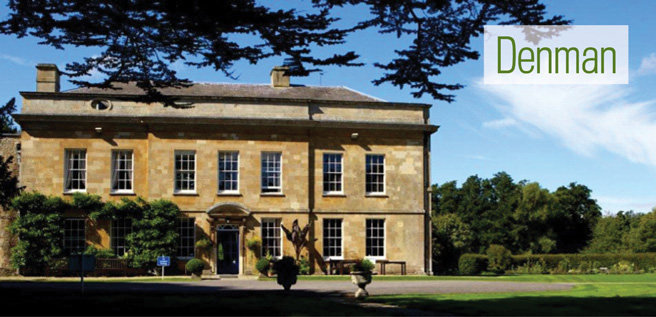 Denman is the WI's centre for learning, offering a wealth of opportunities to learn new skills on day schools and short courses in the field of cookery, craft and lifestyle. Everyone is welcome – men and women, members and non-members. West Sussex Federation organises Taster Breaks and 2/3 night breaks in alternate years offering members the opportunity to travel together by coach and participate in one of a selection of courses. Details of these will be published when available.
For more information see the Denman website https://www.denman.org.uk where you can browse the courses available and book your own course individually.
Contact Karen Yates WSFWI Denman Ambassador for more details
---
Federation Break 2016
In the middle of September fifty-three West Sussex members set off for a three-night break at Denman some travelling independently and others on the coach to take part in one of the six courses on offer. These covered Stately Homes of England, Tai Chi, Watercolour Botanical Art, Mixed Media Cards, Heath and River Rambles and Silver Clay Jewellery. Denman is a delight at any time but possibly even more so when we go as a Federation and judging by the noise and laughter everyone enjoyed themselves sharing the friendship, fun and excellent tuition.
Those of us on the Silver Clay Jewellery course learned how to roll and shape our small pieces of silver clay into pendants, ear-rings or brooches which when fired and polished became beautiful pieces of fine silver jewellery which we were able to wear to show off our new-found skills. After lunch on the first day we could be seen walking round the grounds looking for suitable leaves to paint with several layers of liquid silver clay. When these were fired the leaf burned away and we were left with a fine silver leaf to wear with pride.
Visits to stately homes gave members the opportunity to learn of the development of some of England's great country houses and parklands while the ramblers learned about the geology of the land and the wildlife as well as a good walk in the fresh air. The Tai Chi students learned of the benefits of this ancient form of exercise.
Saturday evening found us gathered in the Ferris room for our traditional "entertainment" when several members regaled us with amusing pieces on a variety of topics and had us almost rolling in the aisles!
Time goes so fast at Denman when you are engrossed in your chosen course, frequently interrupted by an eating break; the food was excellent and the bar was popular with the opportunity to wind down after a hard day's "work."
On the last morning we had the opportunity to view the hundred or so cards made by those on the Mixed Media course and admire the beautiful botanical paintings before our final lunch to sustain us on our journey home.


Our thanks go to Melanie, our Federation Denman Ambassador, for organising this thoroughly enjoyable Break and we look forward to the next one in 2018 but in the meantime there will be the opportunity to go with the Federation on a one-night taster next year. If you have never been to Denman do give it a go. It is a wonderful experience and I am sure you will want to go again.
Contact the NFWI
Phone: 020 7371 9300
Open hours: 9am–5pm Mon–Fri
Address: 104 New Kings Road, London SW6 4LY
Or fill in the contact form... to email a specific department