About Us

6 Paris, Parklands, Railton Road, Guildford. GU2 9JX
Welcome to the Surrey Federation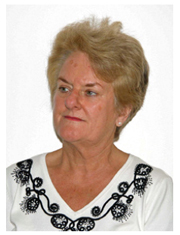 Surrey Chairman Jane Randell
At the Surrey Federation we have a tradition of fun and friendship, with a strong network of valued friends throughout the county.
We hold many different events, where members and non-members can get to know each other, and become involved in all sorts of interesting activities. How We Work is the page where you can meet members of the Board of Trustees who arrange all of these events.
From our Federation Headquarters, based in new offices in Guildford, we also help and advise the WIs throughout the federation. Our office is open for three days a week and you can contact the staff during the times shown. Our WIs hold monthly meetings with speakers and demonstrations and are always happy to welcome new members.If you are thinking of joining please contact the office when you will be put in touch with a WI Adviser to help you find the one in your area which suits you best.
From the Chairman
March 2017
In 2018 the Surrey Federation will be celebrating 100 years since it was formed on 18 June 1918. There are also 4 existing WIs in Surrey who will be celebrating 100 years in 2018 and the Trustees will try to take this into account when planning the events to celebrate this memorable milestone.
First we would like to put together a Centenary Record book, where each existing WI will have a double page spread. We are asking each WI to produce two pages, which tell a story about their WI. One page will be text and the other a picture or craft representation. Information about what is required is included in the delegates pack collected at the Annual Council Meeting. Your Secretary should have all the information. We are asking WIs to return their completed 2 pages on or before the Autumn Federation Meeting in October 2017 so that the Record books, yes there will be more than one record book, can be put together ready to be displayed at the Annual Council Meeting in 2018 and at other events throughout the rest of 2018.
As further plans become firmed up, the Trustees will be letting members know what else we are planning. I can tell you that we are hoping to have another evening at RHS Wisley on Thursday 28 June 2018 as a finale to a number of events and activities, which we are planning for May and June 2018. As with the scarecrows in 2013, WIs will be expected to fill the Wisley gardens with their exhibits. More about that when we have reached agreement with RHS Wisley.
What I can tell you is that 2018 will be a busy and I hope a memorable year.
Can you help: The federation is looking for someone to work along-side Sheila Webber our Denman Ambassador with the view of taking over from her in 2018. Anyone interested please contact the office.
Jane Randell
Federation Chairman