About Us

6 Paris, Parklands, Railton Road, Guildford. GU2 9JX
Welcome to the Surrey Federation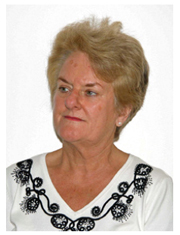 Surrey Chairman Jane Randell
At the Surrey Federation we have a tradition of fun and friendship, with a strong network of valued friends throughout the county.
We hold many different events, where members and non-members can get to know each other, and become involved in all sorts of interesting activities. How We Work is the page where you can meet members of the Board of Trustees who arrange all of these events.
From our Federation Headquarters, based in new offices in Guildford, we also help and advise the WIs throughout the federation. Our office is open for three days a week and you can contact the staff during the times shown. Our WIs hold monthly meetings with speakers and demonstrations and are always happy to welcome new members.If you are thinking of joining please contact the office when you will be put in touch with a WI Adviser to help you find the one in your area which suits you best.
Federation Chairman - August
Hello Everyone,
It is now mid-August and the break from meetings etc. has given me time to catch up and think about the future of the Federation.
My priority task is to improve communications with all the members. Now that Facebook and Twitter are being used we have already seen some improvements, however there is still a long way to go. If you have any ideas on future improvements or even would be interested in joining the Publicity and Communications committee please let the office know. If you do not tell us what we are doing wrong or how to improve what we do then we may be doing the wrong thing. Talk to us?
The second issue I am addressing is that the Federation should be putting on events and workshops that should be of interest to all Surrey members. With the formation of so many new WIs in recent years we have to cater for all age groups, some retired, some working full or part-time and some having young children. Again we need your input and ideas to help us improve. Can you let us have your thoughts about the following:
What type of events should we be putting on?
Do we need to spread venues round the county more such that you could consider attending?
What time of day should we be putting on events and workshops?
What subjects should we be covering in workshops?
The Federation run a number of workshops throughout the year. Would you be more interested in attending if they were held at different venues?
For your input to the questions above, and if you would be interested in joining one of the committees that arrange the events and workshops please contact the office. If you do not tell us what you want then nothing will change.
Lastly I have instigated a 'Meet the Board' event which is to be held throughout the county over the next year or so. We had the first 'Meet the Board' at HQ with a limited number invited because of lack of space in the office and to see how it went. Each member of the board told the attendees what they were responsible for and what they do. Invitees are given every opportunity to ask as many questions as they like. The next 'Meet the Board' event is on Friday 30 September in the afternoon in the Worcester Park area. Invitations have been sent out to all WIs in the area. From each WI we have invited one committee member and two non-committee members. If you live in the area, have heard nothing about it and would like to go then contact your WI secretary for information.
Jane Randell
Federation Chairman