About Us

6 Paris, Parklands, Railton Road, Guildford. GU2 9JX
Welcome to the Surrey Federation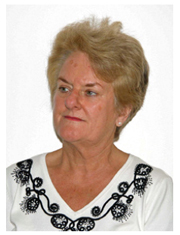 Surrey Chairman Jane Randell
At the Surrey Federation we have a tradition of fun and friendship, with a strong network of valued friends throughout the county.
We hold many different events, where members and non-members can get to know each other, and become involved in all sorts of interesting activities. How We Work is the page where you can meet members of the Board of Trustees who arrange all of these events.
From our Federation Headquarters, based in new offices in Guildford, we also help and advise the WIs throughout the federation. Our office is open for three days a week and you can contact the staff during the times shown. Our WIs hold monthly meetings with speakers and demonstrations and are always happy to welcome new members.If you are thinking of joining please contact the office when you will be put in touch with a WI Adviser to help you find the one in your area which suits you best.
From the Chairman - June 2017
We are now into the Agricultural Show season and the Federation tries to promote the WI by having a marquee where we run competitions, have demonstrations and more. The Federation uses the presence at the Shows to promote the WI and we get a lot of interest in our marquee, which results in new members.
On 29 May the Surrey County Show took place at Stoke Park in Guildford and the Federation had a marquee. This year the title of the competition was 'Celebrate the Best of Surrey WI Craft and Cookery'. We had about 60 entries which was excellent when you consider that this is the first time we have had more than one class in the competition. The most popular class was Class 5 'Creative in Gingham using a metre of gingham of your choice. . We had over 20 entries of every variety in this class, which made a good display in the middle of the marquee and provided a lot of interest to visitors.
On Sunday 2 July the Cranleigh Show takes place in Cranleigh. The competition schedule 'The Celebration of Beatrix Potter' is available on the Surrey Federation website (on the Surrey on Show page) so please have a look and enter the competitions.
On 27 and 28 August there is the Edenbridge and Oxted Show. The competition is 'Beside the Seaside' and again the competition schedule is on the Surrey Federation website.
If you think that you have missed any show competition entry deadline you should contact the competition organiser as they will usually accept late entries.
Even if you do not enter any competition you should try to visit at least one of the Shows, especially if you have never been before. Tickets can usually be purchased online and are often at a discount if you book early.
Jane Randell
Federation Chairman