About Us

6 Paris, Parklands, Railton Road, Guildford. GU2 9JX
Welcome to the Surrey Federation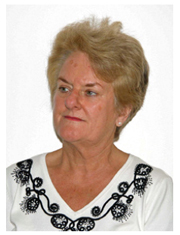 Surrey Chairman Jane Randell
At the Surrey Federation we have a tradition of fun and friendship, with a strong network of valued friends throughout the county.
We hold many different events, where members and non-members can get to know each other, and become involved in all sorts of interesting activities. How We Work is the page where you can meet members of the Board of Trustees who arrange all of these events.
From our Federation Headquarters, based in new offices in Guildford, we also help and advise the WIs throughout the federation. Our office is open for three days a week and you can contact the staff during the times shown. Our WIs hold monthly meetings with speakers and demonstrations and are always happy to welcome new members.If you are thinking of joining please contact the office when you will be put in touch with a WI Adviser to help you find the one in your area which suits you best.
---
Chairman's Message - December 2018
December is here, and it is a time to take stock of last year's achievements and plan for next year. It is now time to think of your New Year Resolution for 2019. What are you going to do in 2019 that you have never done before?
Please remember that not all the members have families and friends who will invite them to join in the celebrations. Not everyone gets a present at Christmas or someone to have a Christmas lunch with. I fully understand that not everyone is willing to invite an outsider to join them for a Christmas meal, but if you are willing, why not find out how many in your WI would welcome an invitation. Christmas is not a time when someone should be lonely. One alternative is for a small group of members, who are on their own, to get together over Christmas, each contributing something to the occasion.
I wish you all a very happy Christmas
Jane Randell
Federation Chairman
Contact the NFWI
Phone: 020 7371 9300
Open hours: 9am–5pm Mon–Fri
Address: 104 New Kings Road, London SW6 4LY
Or fill in the contact form... to email a specific department