About Us

6 Paris, Parklands, Railton Road, Guildford. GU2 9JX
Welcome to the Surrey Federation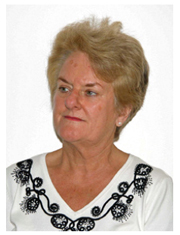 Surrey Chairman Jane Randell
At the Surrey Federation we have a tradition of fun and friendship, with a strong network of valued friends throughout the county.
We hold many different events, where members and non-members can get to know each other, and become involved in all sorts of interesting activities. How We Work is the page where you can meet members of the Board of Trustees who arrange all of these events.
From our Federation Headquarters, based in new offices in Guildford, we also help and advise the WIs throughout the federation. Our office is open for three days a week and you can contact the staff during the times shown. Our WIs hold monthly meetings with speakers and demonstrations and are always happy to welcome new members.If you are thinking of joining please contact the office when you will be put in touch with a WI Adviser to help you find the one in your area which suits you best.
From the Chairman – January 2018
A very happy New Year to you all in this the Federation's Centenary year.
I hope that every WI member in Surrey will be involved in some way in the Centenary celebrations even if it is limited to attending one of the many events being organised. This is a year to remember, 100 years of the WI in Surrey although Leigh did celebrate their 100th anniversary last year. Information has and continues to be sent out to all WI secretaries, so if you want to know what is going on, ask your secretary. Alternatively, the Surrey Web site contains all the up to date information. Have a good year of celebrations and enjoy yourself.
Wanted – Federation Treasurer
The Federation is looking for someone to take over as Federation Treasurer. Someone with project management experience which included financial control would be ideal but not essential. Someone with accountancy, book keeper experience or has run their own business would be just as ideal. If you are interested, please contact the office for my attention. You will get all the help you need and any training, particularly since I myself was Federation Treasurer for six years and I will be about for at least another year. Please note that this is a voluntary position, but we do pay expenses. You would be expected to go to the office one day a week (currently Wednesday) when the book keeper is in the office. You will also become a Federation Trustee and be expected to attend monthly board meetings.
Jane Randell
Federation Chairman