Denman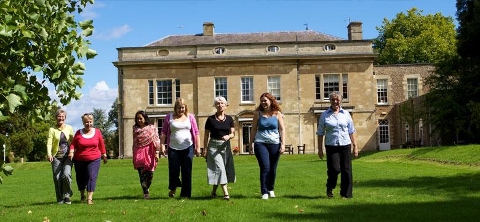 .....................................................................................................
Denman College
In 2019 we shall once again be off to Denman college for two nights. Fri/Sat /Sun 13/14/15th September 2019
Here are the courses we have chosen for our centenary year.
| Course | Tutor | |
| --- | --- | --- |
| Bumper Craft Take-a-way. | Natalie Green | Try your hand at a medley of different craft projects. There will be a range to try, using many different materials and techniques. You can choose which you want to try, or maybe attempt them all. |
| Gardening: The Royal Botanic Gardens at Kew | Letta Jones | Spend a whole day a Kew, delve into horticulture, garden design and botany past and present. This is a chance to explore these fantastic gardens and view Kew Palace, the Orangery plus the Alpine and Palm House. |
| Singing: The Rat Pack | Jo Sercombe | Always wanted to sign along with Sammy Davis Jn, Frank Sinatra and Dean Martin, now's your chance. This accessible group singing workshop is for all levels of experience, or none....just enjoy joining in and having a great time. |
| Focus of Fitness, Dance and Fun | Gill Avery | Feeling sluggish? Come and join in. Dancing has always been found to to one of the best forms of exercise. As well as dancing, keep fit is included, also relaxation, a basic massage and lively talks. |
The price of the visit will be published as soon as possible.
Contact Federation House for more details
~
~
~
Bursaries
Norfolk Federation is very lucky to be able to offer a number of bursaries.
Your WI may well do so, too.
Bursaries are open to all members, to be used for a variety of educational opportunities. Some are for use in Norfolk only and some to help with the cost of attending a course at Denman. The Bursaries are drawn in March and announced at FAM.
In the Norfolk WI Life Magazine and you can apply for either of them using the Application Form.