About us
Leicestershire and Rutland Federation of WI'sAddress: WI House, 135 Loughborough Road, Leicester LE4 5LQ
Telephone: 0116 2661342
Email : wihouseleics@aol,com
Hours of business: 9.30am to 3.00pm Monday-Thursday
Welcome to the Leicestershire & Rutland
Federation


The Leicestershire and Rutland Federation was formed in1918. We have expanded since then and currently have 144 WIs through the two counties. These range from small village ones with a few members to larger ones with over 100 members – so whatever your age or interests, there is sure to be a WI not too far away from you waiting to welcome you.
All the different WIs offer fun and friendship and a chance to learn new skills. There is usually a speaker at the monthly meetings, and time to socialise with fellow members. Other activities, such as walks, outings or craft groups feature on the WI calendar depending on the interests of the members. If you are new to an area, it is a wonderful way to make friends.

The Federation sub-committees also offer members a varied programme of events on topics such as health, science, public affairs, leisure activities, art, crafts and cookery. The staff at our newly refurbished offices in Leicester will be very happy to help you find a WI to suit you.
Janet Kirk
Federation Chairman
Leicestershire and Rutland Federation of Women's Institutes
December Monthly Draw Results
| | | |
| --- | --- | --- |
| First Prize £100.00 | 60 Judith Smith | Springbrook and Scraptoft WI |
| | | |
| Second Prize £50 | 105 Pat Crane | Botchford WI |
| | | |
| Third Prize £25 | 10 Christine Parker | Barkby and Beeby WI |
| | | |
Inter-federation Outdoor Bowls Tournament
Nottinghamshire Federation have invited us to participate in an Inter-Federation Outdoor Bowls Tournament along with Lincolnshire North and Derbyshire Federations. To date, only 7 members have replied who wish to take part but we need 12.
The tournament will take place on Friday, 30 June 2017 at the Southwell Bowls club, Bishop Drive, Southwell, NG25 0JP. It will be played on grass and will be a daytime round robin competition starting at 10.00am. The match will consist of 3 wood triples, each team should consist of 4 triples (4 sets of 3 players) following EBF rules. Greys and whites should be worn as well as flat shoes. A light lunch of salad and dessert will be available at £7.50 per head and needs to be booked in advance.
If you play outdoor bowls and would like to be part of the team representing Leicestershire & Rutland Federation, please can you contact me before 31 January 2017.
Hello to everyone, just to let you know retired Chairmen fill their spare time by getting married - Rosemary Heyes'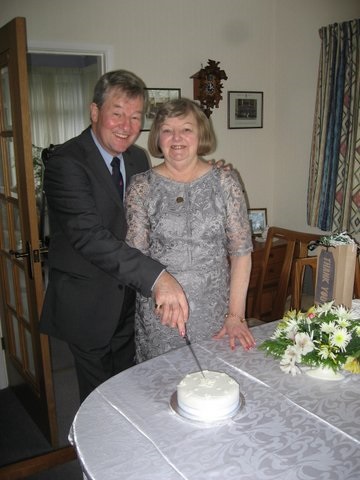 Saturday 1 April WI Fair, Alexandra Palace London £25.00
for more details go to the events page
For Members attention
All WI correspondence e.g. Yearbooks, Programme Secretaries and Officers Lists or any members contact details should not be passed to outside organisations without consent.
Article in Age Uk's magazine Winter 2016 by Shelia Stereynowicz.
Saving Denman
To 18 July 2016 the Appeal has raised £84,380. We've also now set up a JustGiving site so people can donate online.. Here's the link:https://www.justgiving.com/nfwi-denman. The bucket collection at the Annual Meeting raised a massive £4,901 and 40p. Thank you to everyone who helped out on the day!
A quilt has been donated by Helen Goodman to be raffled in aid of the Saving Denman Appeal.
Members attending the French Bistro Course on the 14 - 16 November 2016
Christmas Cards for the Saving Denman Appeal can be purchased from https://lovefromtheartist.com/WI/Denman Individuals can buy the cards off the website at the purchase price of £2 and £1.60 will go to the Appeal.
Time table for Resolution results
Please note that Federations are required to submit the resolution results into NFWI before 5 February 2017.
Please insure you send all your voting slips to WI House before Monday the 30th January
Any form sent direct to NFWI will not be counted. Voting slips are in the November/December WI Life. They may be photocopied if further slips are needed.
Annual meeting Wednesday 7th June Liverpool
We have been allocated a number of observer tickets for the Annual Meeting in Liverpool on Wednesday, 7 June 2017. If you would like tickets, please email me at WI House with your contact details.
Please could you also advise whether you would require coach travel and overnight accommodation on Tuesday, 6 June 2017 with the WI Link delegates or if you are making your own arrangements.
The ticket price is £20 each. If accommodation is required, we have booked rooms at The Liner in Liverpool. Shared rooms are £50.00 or singles are £100 and include breakfast. A seat on the Federation coach is £16. If you have mobility problems or require the use of a hearing loop, please indicate when applying.
Please note the closing date for applications is Monday, 16 January 2017 after which no requests will be taken.