WI Advisers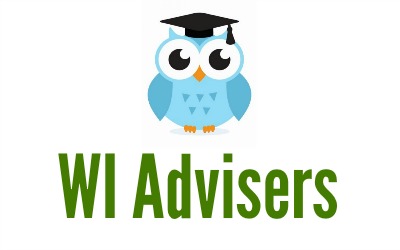 Officers Training Workshops
If you are taking an Officers role in your WI after your May Annual Meeting and feel that you would like to know more please enrol on these workshops. This is an opportunity to discuss problems, exchange ideas and talk to other WI Officers in the Federation. The workshops will be led by WI Advisers and the Federation Treasurer at Ethel Hunt Lodge in Pembury.
President Training : Wednesday 18 July - 10.00am - 12.30pm or 1.30pm - 4.00pm
Secretary Training : Friday 20 July - 10.00am - 12.30pm or 1.30pm - 4.00pm
Treasurer Training : Monday 16 July 10.00am - 3.00pm or Thursday 26 July 10.00am - 3.00pm (full days)
Please bring a packed lunch for the Treasurer Training
Please return your application forms by Friday 15 June
There is no charge for this training
This sub-committee is home to the WI Advisers in the Federation. In common with members of all committees, WI Advisers are volunteers who enjoy putting something back into an organisation from which they have received so much. Unlike the other sub-committees, our members are not elected. Observers, interested to discover more about the way WI functions, are always welcome. We meet 8 times a year, usually on a Tuesday at the Federation's Office.
WI Advisers, trained by the National Federation, are there to help the WIs. Each WI Adviser is attached to a number of districts; she attends district and WI events when invited, organises committee and officer training if requested, and holds information meetings for new members. She keeps a watchful eye on her WIs and is there as a listening ear when needed.
URGENT
We are actively looking for members who would like to train as new WI Advisers. If you are interested or know someone who might be, please come along to one of our meetings at Ethel Hunt Lodge as an observer.
You can contact Jean Gibbins (WI Adviser Chairman), any of the WI Advisers or the Federation Office if you would like further information.
April 2018
As you read this copy of the WKN your WI will be planning the May Annual Meeting and the year ahead. Some of your committee members may be standing down and your WI will be seeking new members for the committee.
As you all know, the committee is vital to each WI and there is no better way of learning more about your WI and it's members, the Federation and National and more importantly working as a team, sharing ideas, interests and building new friendships but most of all it is fun and enjoyable.
So, if your WI is looking for new members to join the committee, please come forward, your input is valuable. You will be supported by the other committee members and your WI adviser.
As well as ongoing support, the Federation offers free training for Presidents, Secretaries and Treasurers. The dates and locations will be advertised in a later edition of the WKN.
February 2018
RESOLUTION PROCESS MEETINGS
This year many WIs will be taking their own May meetings in preparation for the NFWI Annual General Meeting to be held in Cardiff. This is an invitation for you to send two members to a Resolutions Process Meeting in April. If you would like to send more members should seats be available, please indicate on the application box.
Closing date for applications is Friday 16 March
Your annual resolution meeting in May is one of the most important meetings in your WI Year.
It is because of the democratic way our resolutions are discussed and voted upon that makes then a force to be reckoned with in government and other circles. Do ensure that sufficient time is given for discussion, do not have a speaker unless it is one connected with the resolutions and do make it an enjoyable meeting for all who attend.
1. Thursday 12 April in the Main Hall, The United Reformed Church, Court Road, Eltham, Kent SE9 5AD commencing at 7.00pm to 9.00pm
2. Wednesday 18 April at the Brassey Centre, Station Road, Aylesford, Kent ME20 7QR commencing at 2.00pm to 4.00pm
3. Thursday 26 April at Ethel Hunt Lodge, 4 Hawkwell Business Centre, Maidstone Road, Pembury, Kent TN2 4AG with two sessions 10.00am to 12noon or 1.00pm to 3.00pm
Application forms can be found in the February edition of West Kent News
December 2017
Do you understand the Resolutions process?
Have you ever wondered how the Resolutions are selected?
It is the resolutions that make the WI different from any other women's organisation and are vital for members to play an active role in campaigning.
Is the linking list and how it works a mystery to you?
Are you going to attend the NFWI Conference in Cardiff in 2018 as a delegate and would like to know more about your voting role?
Would you like to know more? Then keep a look out for details of Resolutions meetings that are being planned around the Federation during April 2018
Dates, times and venues will be published in future copies of the West Kent News
November 2017
Do you know just what a valuable resource your WI Adviser is to you and your WI?
Not only do they open new WIs and sort out concerns but can offer you all forms of support and information. Due to their role, a WI Adviser ahs access to a wide range of information that may not be readily available to many WIs.
They can assist in the recruitment of more members and their induction and to work with you to encourage your members to join the committee and to play a more active role within the WI. They can suggest ideas for fund raising, share information about speakers and activities, regardless of the size of your WI and help you with the Resolution process if needed.
So, if you haven't had an Adviser to attend one of your meetings for some time, you don't have to wait until the Annual Meeting request forms are sent out. You can invite her to any of your meetings and she will be pleased to attend and meet you all, if possible.
September 2017
On behalf of the Federation, a big thank you to all who have stepped up and joined their WI Committee, especially those members who have accepted an officer role, you will soon discover just how rewarding it can be.
It was a pleasure for the WIAs to meet so many of the new Presidents, Secretaries and Treasurers when they attended the recent Officers Training at Ethel Hunt Lodge, your Federation Office. For those of you for whom it was your first visit, we hope that you will return quite soon.
There is a range of help available for Officers and all members: your WI Adviser, members of the Board of Trustees, the Federation Yearbook, your WI copy of "Running a WI is easy when you know how", the NFWI website and the Moodle. If you have not already registered as an online learner, ask your WI MCS Rep to ensure that your email address has been correctly entered onto the MCS system and she has ticked you as an online learner on your record. You will soon discover the wealth of information past and present available to you.
July 2017
Do you think you have what it takes to be a WI Adviser? Would you like to know more about the role and training?
Then visit the Moodle and click onto "So you think that you'd like to be a WI Adviser"
Formal training takes approximately six months, which involves two weekends and a full week at Denman. You will be joined by approximately twenty other WI members from other Federations across all areas of the country.
Topics covered during the training include:
Communication Skills
Understanding the WI
Money Matters
WI Activities
Plus a day visit to the NFWI head office
You will also be encouraged to attend a range of WI meetings with one of the Federations existing WI Advisers. Books on the recommended reading list are available on loan from the Federation office.
Want to know more and get involved? Then please contact the Federation Office so that we can invite you to attend forthcoming WIA committee meetings.
June 2017
As you read this, you will all have held your Annual Meetings and new committees have been formed. Firstly I would like to thank all outgoing committee members for their contribution to their WI. Secondly on behalf of all members, I should like to thank those of you who have stepped up to be a committee member for the forthcoming year, especially those taking on the officer roles.
Being a committee member widens your knowledge of the WI. It enables you to work as a team to share tasks and assists in getting to know your members better. But most of all it is fun and enjoyable. For new officers of those who would like some more information, please book yourself onto one of The Officer training days to be held in July. Details and booking form are in the April and May editions of West Kent News.
Jean Gibbins - Chairman of WI Advisers