WI Advisers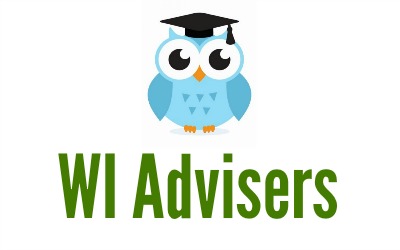 WI Advisers are volunteers who enjoy putting something back into an organisation from which they have received so much. Unlike the sub-committees, our members are not elected. Observers, interested to discover more about the way WI functions, are always welcome. We meet 8 times a year, usually on a Tuesday at the Federation Office.
WI Advisers, trained by the National Federation, are there to help the WIs. Each WI Adviser is attached to a number of Groups; she attends Group and WI events when invited, organises committee and officer training if requested and holds information meetings for new members. She keeps a watchful eye on her WIs and is there as a listening ear when needed.
URGENT
We are actively looking for members who would like to train as new WI Advisers. If you are interested or know someone who might be, please come along to one of our meetings at Ethel Hunt Lodge as an observer.
You can contact Carol Gupwell (WI Adviser Chairman), any of the WI Advisers or the Federation Office if you would like further information.
---
Update on Groups (formerly known as Districts)
Each of the Groups (Districts) has a number of WIs in their area who work together to organise events, develop friendships and participate in a wide variety of activities.
Some Groups are very active and prove popular with the members, as each WI can promote or organise events or outings that have a particular interest to their membership as well as inviting neighbouring WIs to join in with them. This helps to fill coaches or to pay for speakers that may be too expensive for a single WI to finance. The organising WI would benefit from any surplus monies raised - a win/win situation I feel.
There is no need to worry if you think that your Group of WIs is not very active at the moment. It only takes one person to raise an idea that catches the imagination of a few others and you have the start of an event.
The Federation and Advisers would like a co-ordinator for each Group if possible but some are managing without one and still keeping their neighbouring WIs informed and involved. Remember the ethos of the WI is friendship, education, empowerment and involvement - the more you out in the more you will get out.
Do let me know if you have any great plans or ideas already in hand as it may encourage others to get involved.
Carol Gupwell
---
As a lasting legacy of the Federation's centenary the Trustees and WI Advisers aim to maintain a stronger link with all of our WIs as our members are very important to us. To this end we are introducing a four year rolling programme so that we can ensure that we will make a social visit to each of our WIs at least once in every four years. This will not replace WIs requesting an Adviser to visit for Annual Meetings or for any other form of support that is available to our members from WI Advisers.
We appreciate that many WIs are not able, for a variety of reasons, to take full advantage of the wide range of events and activities that the Federation provides for members where they can meet with Trustees and Advisers.
If you have any queries regarding future visits, please contact Carol Gupwell - Chairman of WI Advisers
---
Contact the NFWI
Phone: 020 7371 9300
Open hours: 9am–5pm Mon–Fri
Address: 104 New Kings Road, London SW6 4LY
Or fill in the contact form... to email a specific department