About us
Welcome to the Hertfordshire Federation
152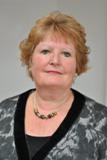 Hertfordshire Federation has a variety of WIs, stretching from the outskirts of London to the borders of Essex, Cambridgeshire, Buckinghamshire and Bedfordshire.
Our first WI opened in 1917and the Federation was established in 1919. We were based in St Albans where we purchased our first County House in 1955. In 2010 we moved County House to more suitable accommodation in the High Street of the lovely village of Wheathampstead, almost in the centre of the County. Our unique Arts and Crafts shop offers a great variety of items all made by our members.
We have 93 institutes and nearly 4000 members spread throughout the County, meeting at different times of the day and days of the week. As well as the monthly meetings our Federation sub-committees organise a varied programme of events which take place around the County and at County House. These include art, crafts and cookery, sport, music, drama and public affairs. The Federation's monthly newsletter keeps members informed of forthcoming events.
A message from our Chairman, Jill Profit -
We have enjoyed a busy and successful year with a number of Federation events throughout the County. From celebrating the Queen's 90th birthday with a garden party, complete with a 1940's canteen to a variety of talks on, scrabble and petanque days, a fashion show, craft workshops and a Mad Hatter's Tea Party.
One of the highlights was organising Sports Week as part of NFWI's Autumn Antics. Members took part in a Flash Mob dance, rock climbing, power hula-hooping, badminton, Tai Chi, Nordic walking, bowls and of course yoga and Zumba.
We endeavour to provide events that members want to take part in, building on the friendship, opportunity to learn and share skills and to make the WI what they want it to be.
A first for Hertfordshire this year is the Wine and Wigwams weekend 21st - 23rd July. have a look at our Events page for further detail of this and other planned events as well as on Facebook and Twitter.
Come and see us at Living Crafts 4th - 7th May at Hatfield House.
For more information email us at herts.wi@btconnect.com and follow us on Facebook and Twitter under Hertfordshire Federation of Women's Institutes