About us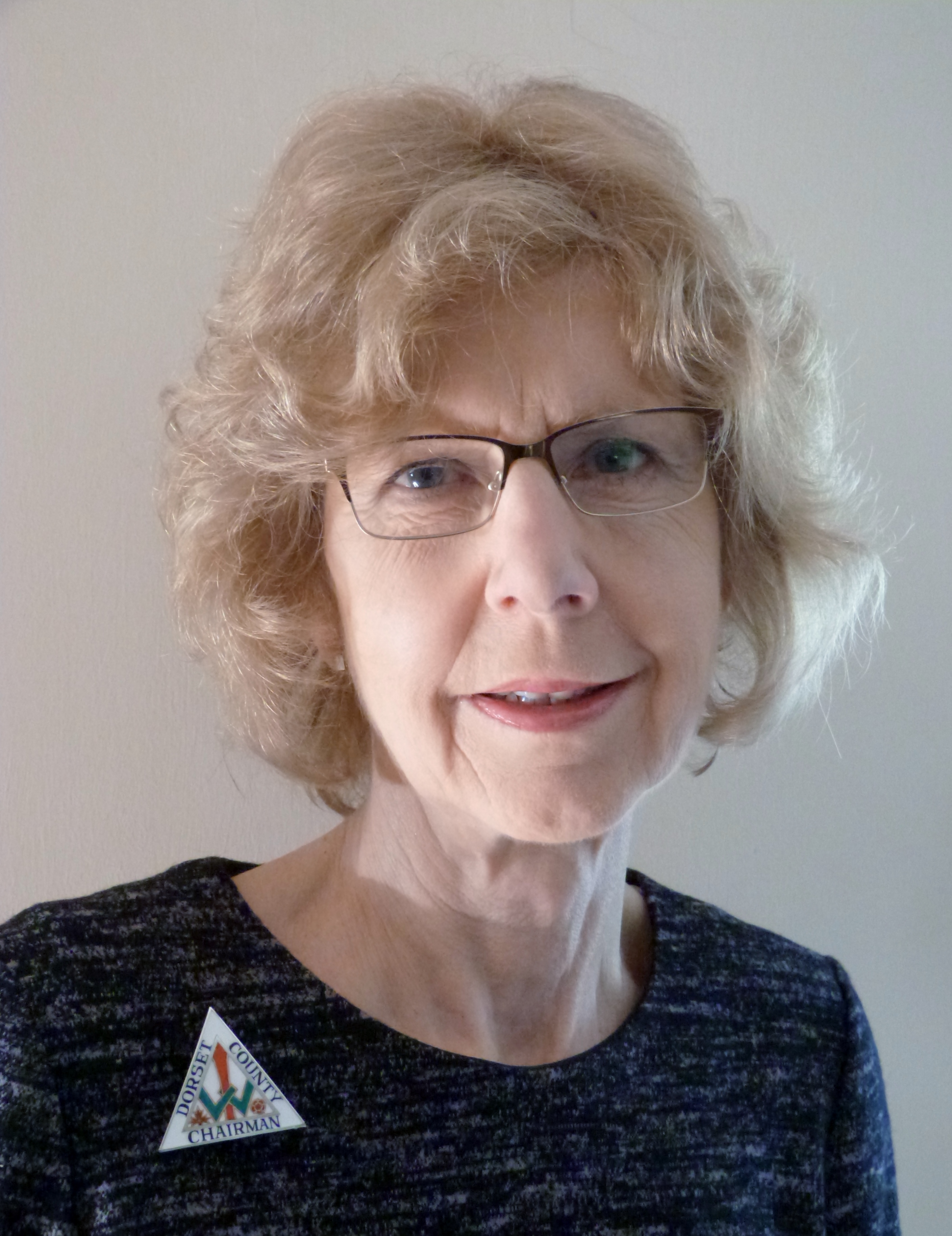 Marilyn Holehouse, Chair
Dorset Federation of WIs
Chair's Web Greeting
Welcome to the Dorset Federation of Women's Institutes, a county which has been in the forefront of the WI movement. Wallisdown formed one of the first WIs in 1915 and the Federation formed in March 1917. Thirteen WIs have celebrated their Centenaries to date and many more have significant birthdays coming soon. New WIs, two this year and another looking to form at the beginning of 2019, are sharing our enthusiasm for the WI in Dorset.
At present we have 94 WIs, each individual with their own programme and style and, at the same time, similar in offering women the opportunity to enrich their lives in many ways - educationally, socially and, with their experiences, grow their potential. The WI gives women a voice in Dorset and the country and at the present time we are giving our voice to banning plastics, speaking up for mental health and promoting the sustainability of food supplies for the future.
Above all we are a friendly group of women coming together to share in each other's company, fitting in whether a long time member, a recent member or a new member. At every monthly meeting enjoying a talk or activity as well as informing each other of events arranged by the WI or the Federation and other aspects of the organisation, including the National Federation. Of course there is also time to share news, make new friends and enjoy some light refreshments.
Please do look at the Federation Website for information of events, the services we offer members and, for non members, help with finding a WI.
Marilyn
BOARD OF TRUSTEES 2018/19
NFWI is pleased to advise that the Officers elected are :
Marilyn Holehouse, Federation Chair
Linda Barber, Vice Chair
Jenny Preston, Vice Chair & Denman Ambassador
Kath Burt, Federation Treasurer
Tess Burt, Assistant Treasurer
Liz Beeson, Dorset WI News Editor
Carol Brown, Resolutions Rep
Jackie Brown, Social Media
Esme Isaacs, ACWW Rep
Lynda Kiss, Press & Publicity
To contact us :
| | |
| --- | --- |
| Office via e-mail : | dorsetfwi@uwclub.net |
| Office telephone : | 01305 266366 |
| Office open : | Tue & Wed - 10.00am to 1.00pm, 2.00pm to 4.00pm |
| | Thu - 10.00am to 1.00pm |
| Office address : | County House, 58 Icen Way, Dorchester, DT1 1EW |
If you are in Dorchester do visit our office and we will be pleased to assist you.
.
Contact the NFWI
Phone: 020 7371 9300
Open hours: 9am–5pm Mon–Fri
Address: 104 New Kings Road, London SW6 4LY
Or fill in the contact form... to email a specific department