About us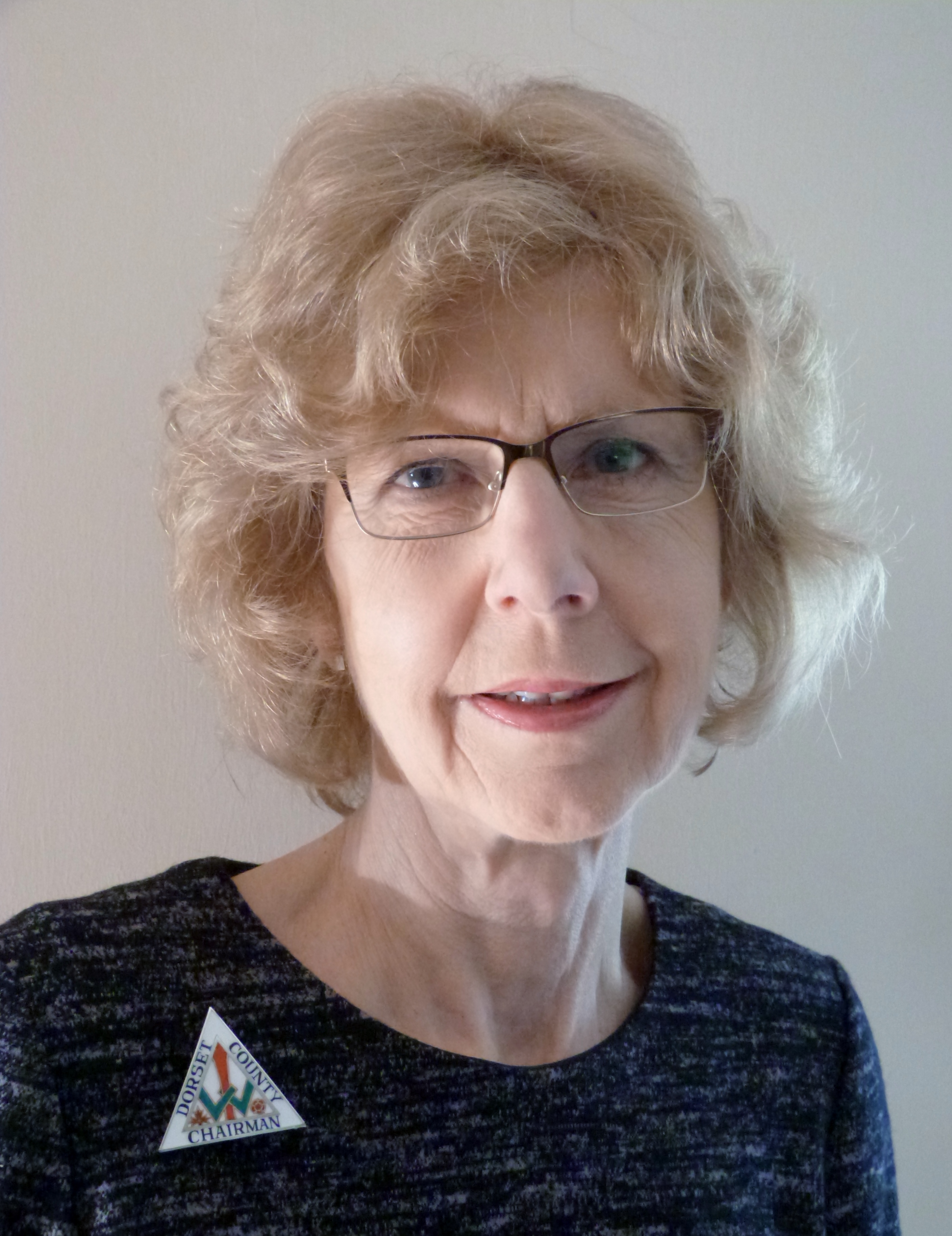 Marilyn Holehouse, Chair
Dorset Federation of WIs
Chair's Web Greeting March 2018
Welcome to the Dorset Federation of Women's Institutes website. I am Marilyn Holehouse the Federation Chair.
The year started well with the formation of two new WIs, Sandford and Wareham WI and Poundbury WI. We welcome the new members to our Federation and look forward to getting to know them as they join us in Dorset and National Federation events.
The Federation strives to bring new opportunities for members, as well as a continuation of those already well established. This year includes support for WIs in training for those running a WI, and in the setting up of individual WI websites. Some will be raising awareness of issues such as Plastic Soup, and the Heritage and Future of Dorset Life and Landscape.
The Events Committee are organising a range of experiences, including visits to Windsor, Minterne Gardens and a Federation holiday to the Isle of Wight. There will be an opportunity for Paddle Boarding and Indoor Kurling to keep the body fit, a County Quiz and a Murder Mystery evening to keep the brain active, along with a Craft Workshop and Floral Extravaganza for those who wish to learn or extend their craft skills. Further details of these are on this website.
The WI in Dorset continues to be inclusive and strives to meet the aspirations of its members, but it remains a friendly meeting place to enjoy the company of other women. Dorset WI members will be joining the communities attending Camp Bestival and Bestival at Lulworth in the summer to provide refreshments, including cakes; sending delegates to the NFWI Annual Meeting in Cardiff; and taking up the challenges of competitions and events organised by the National Federation, yet more opportunities to join with friends or make new friends to expand horizons.
I invite all members in the County to make the most of their own WI and the opportunities the Federation and National sections of the organisation have to offer. To you who are not members, why don't you come and join us? You are invited, and will be welcomed as a friend, to any local institute you would like to visit to gain first-hand knowledge of WI life in Dorset.
Marilyn
BOARD OF TRUSTEES 2017/18
NFWI is pleased to advise that the Officers elected are
Marilyn Holehouse, Federation Chair;
Linda Barber and Jenny Preston, Vice Chairmen;
Kath Burt, Federation Treasurer;
Tess Burt, Assistant Treasurer
See separate tab for full details of Board of Trustees members.
To contact us :
| | |
| --- | --- |
| Office via e-mail : | dorsetfwi@uwclub.net |
| Office telephone : | 01305 266366 |
| Office open : | Tue & Wed - 10.00am to 1.00pm, 2.00pm to 4.00pm |
| | Thu - 10.00am to 1.00pm |
| Office address : | County House, 58 Icen Way, Dorchester, DT1 1EW |
If you are in Dorchester do visit our office and we will be pleased to assist you.
.