About us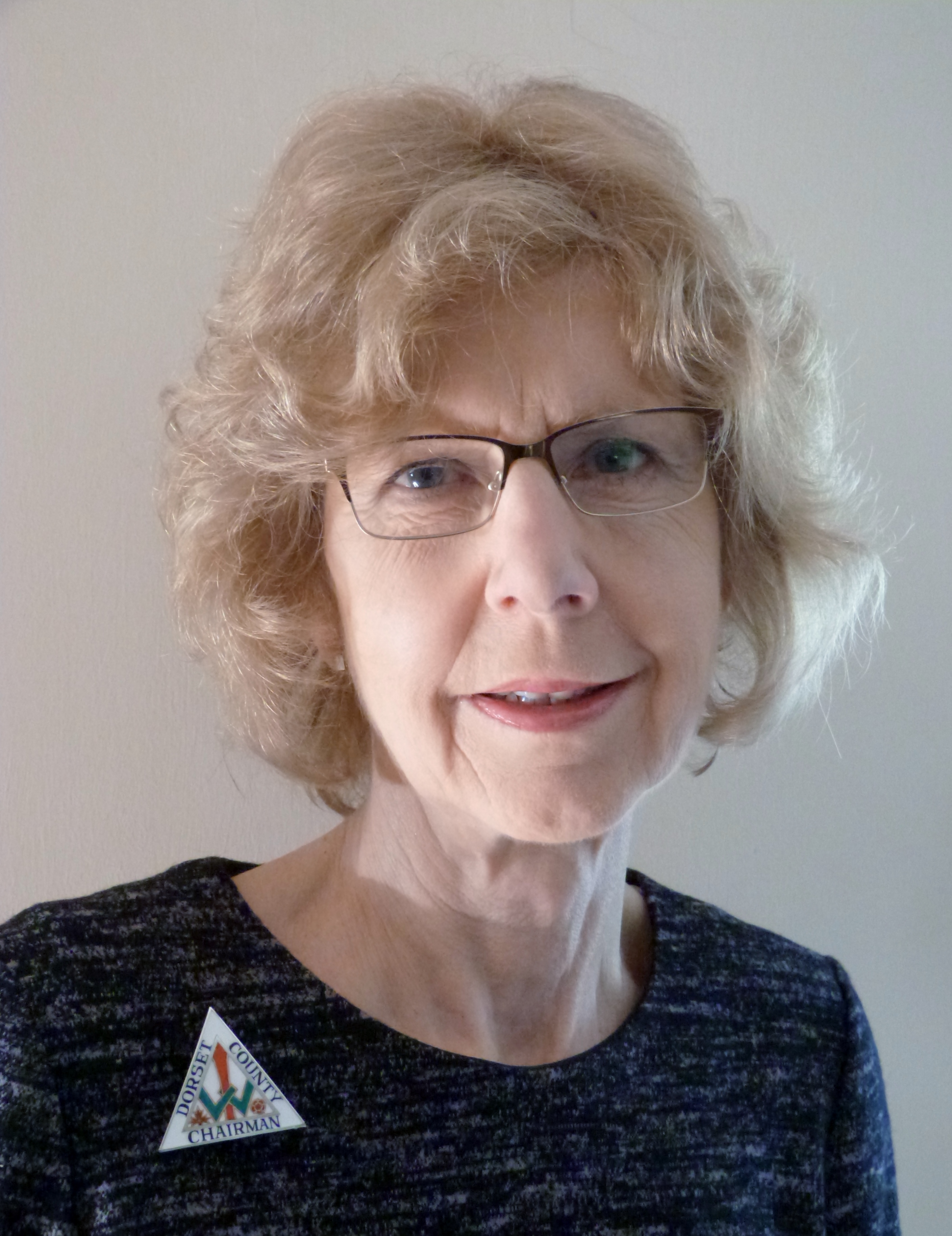 Marilyn Holehouse, Chair
Dorset Federation of WIs
Chairs Web Greeting - January 2019
Welcome to the website of Dorset Federation of Women's Institutes. I am Marilyn Holehouse the Federation Chair.
As we begin 2019 the Federation team, WI Advisers, and subcommittee members for Public Affairs and Events are planning a new programme of opportunities for members to participate in. These will range from training and support for running a WI, raising awareness of issues that affect women's lives, those of their families, as well as those of their local and wider communities, and providing recreational and social events for any Dorset member to enjoy.
We enter this year, our second year of our second century, developing a greater use of digital media to communicate amongst ourselves and with the wider world. The website is evolving to give more information and services, which I invite you to explore in the next few months. Email is being used more for paperless communication and for quick and efficient responses to questions and enquiries, as well as keeping everyone up to date with developments as they happen. We are launching ourselves on Facebook to let everyone know what we are doing in Dorset and what we are offering our members and any woman that wishes to join us. Other digital media tools are being rolled out to help members keep in touch with the Federation and other WIs. This will enable information to be available to those that need it, at the click of a mouse.
The WI strives to be inclusive and all WIs in the county welcome women to come and see what the WI can offer them. If you attend a meeting you will find a group of friendly ladies who will introduce you to their WI and the members that make the WI what it is. It is a friendly meeting place to enjoy the company of other women and to join them to widen knowledge and develop new skills or further interest and talents.
Marilyn
BOARD OF TRUSTEES 2018/19
NFWI is pleased to advise that the Officers elected are :
Marilyn Holehouse, Federation Chair
Linda Barber, Vice Chair
Jenny Preston, Vice Chair & Denman Ambassador
Kath Burt, Federation Treasurer
Tess Burt, Assistant Treasurer
Liz Beeson, Dorset WI News Editor
Carol Brown, Resolutions Rep
Jackie Brown, Public Affairs
Esme Isaacs, ACWW Rep
Lynda Kiss, Press & Publicity
To contact us :
| | |
| --- | --- |
| Office via e-mail : | dorsetfwi@uwclub.net |
| Office telephone : | 01305 266366 |
| Office open : | Tue & Wed - 10.00am to 1.00pm, 2.00pm to 4.00pm |
| | Thu - 10.00am to 1.00pm |
| Office address : | County House, 58 Icen Way, Dorchester, DT1 1EW |
If you are in Dorchester do visit our office and we will be pleased to assist you.
.
Contact the NFWI
Phone: 020 7371 9300
Open hours: 9am–5pm Mon–Fri
Address: 104 New Kings Road, London SW6 4LY
Or fill in the contact form... to email a specific department