Trustees and Committees
Board of Trustees - February 2017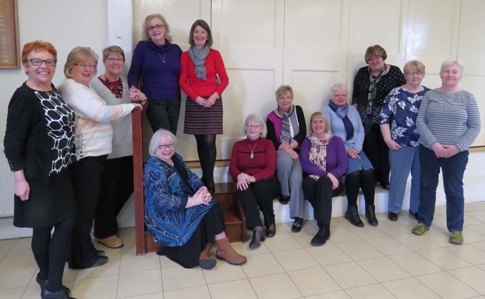 Left to right standing: Diane McHarge, Sam Hall, Maggie Bristow, Diane Smiles, Chrissie Booth, Maureen Anderson, Joan Rowland, Judy Stanhope
Left to right seated: Linda Singleton, Shiela Berry, Anne Bellamy, Denise ? , Fay Rumley
Trustees 2018 - 2020
Chairman – Chrissie Booth (Breaston WI)
Honorary Treasurer – Anne Bellamy (Barlborough & Clowne WI)
Vice Chairmen
Diane McHarg (Ambergate WI)
Sheila Berry (Mosborough & District WI)
The rest of the Board of Trustees is as follows:-
Ann Brayne (Sparrowpit WI)
Sam Hall (Wingerworth WI)
Janette Lobley (Baslow WI)
Linda Odell (Matlock WI)
Viv Rhodes (Barlborough & Clowne WI)
Fay Rumley (Long Eaton WI)
Margaret Scott (Ockbrook Redhill WI)
Linda Singleton (Alfreton WI)
Diane Smiles (Belper WI)
Judy Stanhope (Bretby WI)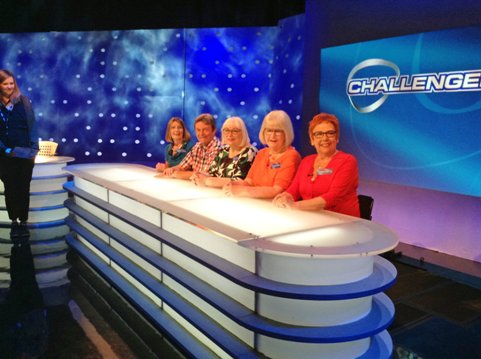 Trustees - Fame at last - Members of the Board of Trustees who will be appearing on the Eggheads quiz programme in January 2018!
Maggie Bristow has stood down as Trustee. She has worked tirelessly and so very hard for the Federation and was our County Treasurer for several years. Well Done Maggie and enjoy retirement.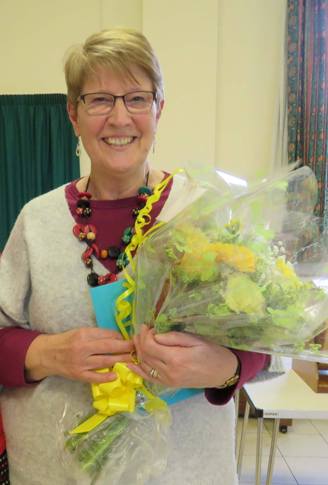 A rare photo of four of our Trustees 2016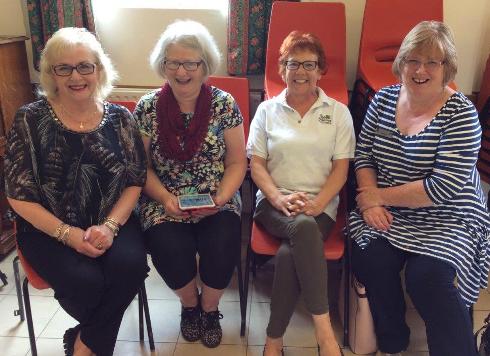 Left to right: Diane, Shiela, Diane and Sam
We have 11 Sub Committees each with a representative from the Board of Trustees to act as liaison.
PUBLIC AFFAIRS AND INTERNATIONAL (ACWW) COMMITTEE